Maker's Mark: A bourbon dynasty in the making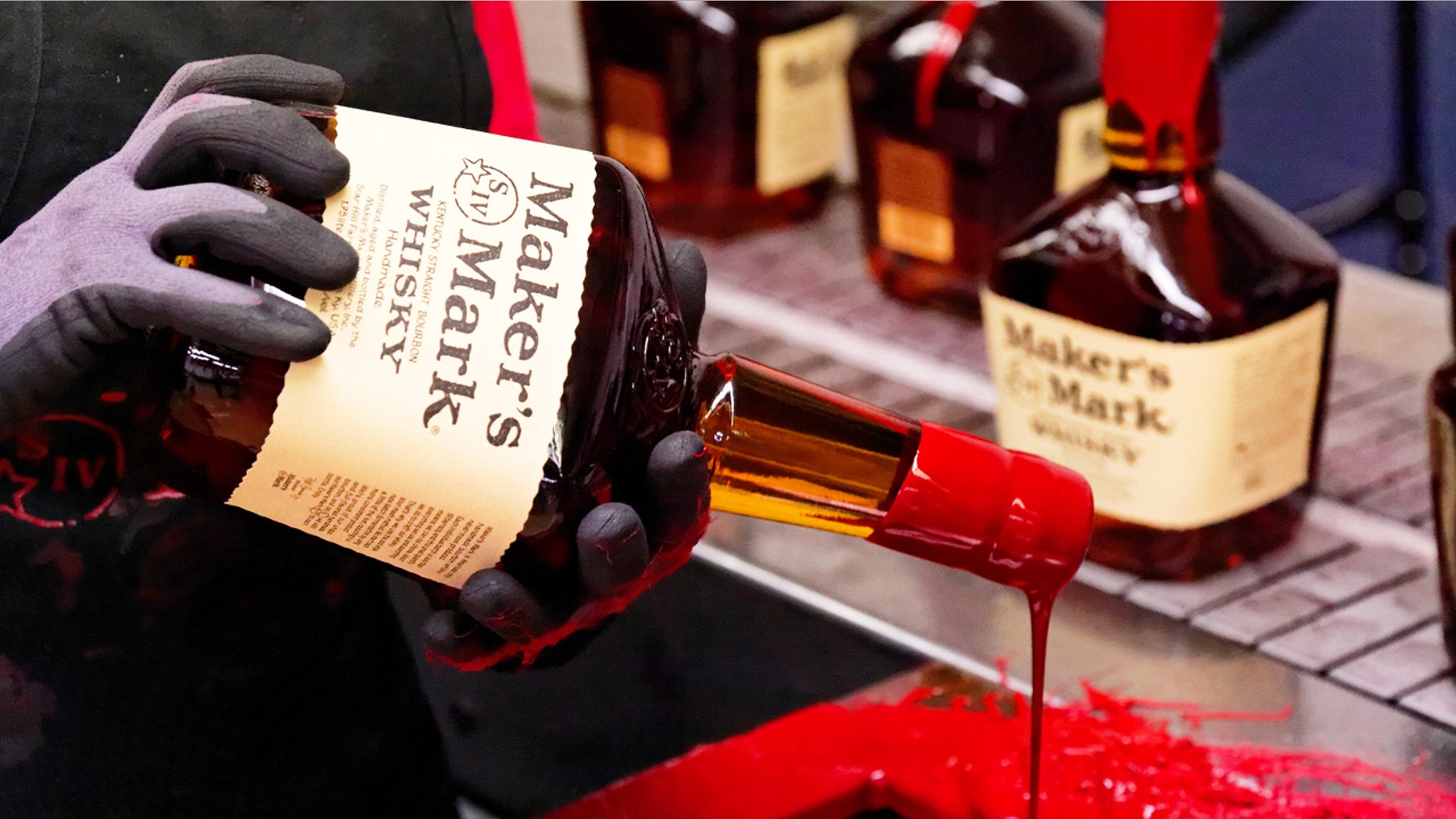 As the grandson of Maker's Mark founder Bill Samuels, Sr., Rob Samuels knows a thing or two about what it takes to distill a top shelf whiskey-- and maintain a beloved brand over several decades.
The Maker's distilling tradition actually spans eight generations (that's 200 years, folks) but it wasn't until Bill Samuels, Sr. purchased his own Kentucky distillery in 1953 that the famous whiskey had a real place to call home. Production began the following the year and a true Southern spirits empire was born.
Growing up in Kentucky, Rob Samuels has spent plenty of time learning just about every job it takes to make a fine bourbon-- from working the grain and roller mill, to hand-dipping the bottle in its signature red wax seal.
In 2011, Rob took over the company reins from his father, Bill Samuels, Jr., current Chairman Emeritus, and is now the company's Chief Operating Officer.
Even though this prized bourbon has been around for decades, we bet there's a thing or two you don't know about Maker's Mark. Fox News spoke with Rob Samuels about what it's really like to work in the spirits business and dishes on his absolute favorite way to enjoy whiskey (hint: turns out there's not really a wrong way if you're of legal drinking age!).
Fox News:What does it mean to you to be able to carry on the family's distilling tradition?
Rob Samuels: My family has distilled whisky for eight generations in the commonwealth of Kentucky. Our whisky-making legacy dates back to 1780 when Robert Samuels, a third generation Scottish-Irish immigrant settled in BBN County, Virginia [which would eventually become Kentucky]. He worked as a farmer and made Kentucky whisky, we're Scotch – so don't you spell it "whiskey," as a hobby – really for his personal use – but he also shared some with friends. In 1840 that recipe was passed down to his grandson T.W. who erected our family's first "commercial" distillery. Fast forward a few generations and the recipe was passed down to my grandfather, Bill Samuels, Sr.
My grandfather wasn't interested in the kind of whisky that our family was originally making-- it was a commodity spirit, harsh and just not good. He took that 170-year-old family recipe and, in a very dramatic ceremony, burned it. Bill, Sr., then sought to create a new whisky – a bourbon that actually tasted delicious and that people would want to not only drink but also savor. His recipe, and the recipe we still use today, uses soft, red winter wheat  as opposed to the traditional rye for a smooth and balanced bourbon unlike any other. In 1954, Maker's Mark Bourbon as we know it was born at a small new distillery in Loretto, Kentucky.
Carrying on my family's legacy means everything. When my father, Bill Samuels, Jr., retired in 2010 he passed on one critical piece of advice his father, Bill, Sr., gave to him – "don't screw up the whisky." My grandfather's recipe hasn't been tinkered with since its creation and I'd like to think he'd be proud.
COCKTAIL RECIPE: MAKER'S MARK CLASSIC MINT JULEP
Fox News: What's your favorite aspect of the whiskey business?
RS: Easily, my favorite part of being in this business is being able to share our bourbon with others. I love that, for us at least, it's a business that employs a good number of local people and gives us the ability to help raise money for causes here in Kentucky and across the country that are important to us.
Fox News: Besides production scope and scale, how has the recipe for the original whiskey changed over the years?
RS: The Maker's Mark recipe and handmade process has never changed. We still make each bottle at our distillery in Loretto, from rolling our grains with an old fashioned roller mill, to the distillation and the red wax dip on each bottle, we've remained purposefully inefficient to maintain that same quality and consistency in our bourbon that my grandfather created. Even when we've expanded, we've done so thoughtfully. When we added a third still in 2015, it was designed to mirror and operate exactly like stills I and II in order to replicate the same quality and consistency that Maker's Mark is known for.
That said, in 2010 we released my father's legacy, Maker's 46, which is a bit stronger and bolder than the original Maker's Mark, but still soft enough to hold on the tongue, even at 94 proof. It was the distillery's first new release in over 50 years, though of course it's Maker's Mark at its core-- it's fully-matured Maker's Mark that's put back in a barrel containing seared French oak staves to finish a bit longer, which creates bolder, more complex flavors.
COCKTAIL RECIPE: MAKER'S MARK CHAMPAGNE MINT JULEP
Fox News: So you don't release many new products and like to keep things classic. Tell us about the decision to release Private Select.
RS: Private Select is really special – it's incredible to see how excited these folks are to share their own Maker's Mark Bourbon. When it was first released at the end of 2015, it was only available to retailers in Kentucky and Illinois. In fact, in the late 1950s, my grandfather's first barrel of Maker's Mark was sold to Keeneland Race Course in Lexington, Kentucky, and when we launched the Private Select program, they were once again our very first customer! It's opened up a bit since then and accounts in Texas, Colorado, New York and a few smaller markets have been taking part. Each barrel yields roughly 240 bottles.
Private Select is Maker's Mark unique barrel program that allows retail customers to "make their own Maker's" by finishing fully-matured cask strength Maker's Mark Bourbon in a single barrel including their own custom selection of oak staves. There are over 1,001 combinations possible for bourbon fans to create a distinct spirit with a customized taste and flavor profile. 
Fox News: As a legacy brand, what do you think about the booming craft spirits industry?
RS: It's an exciting time to be in the bourbon industry! In a lot of ways Maker's Mark was really the first "craft" bourbon as our founder, my grandfather, was really the first to take the whole process apart and rebuild it from scratch with the goal of creating an approachable easy-to-drink bourbon.
I do think there's room for everyone and it's been impressive to watch as so many young distillers are showing interest in the industry and creating some great whisky.
Fox News: What is your absolute favorite way to enjoy whiskey?
RS: In a glass filled with ice, I add three parts Maker's Mark Cask Strength and I let that sit for five or so minutes.
Fox News: Any major no-nos when it comes to serving whiskey or bourbon?
RS: I really don't think so. Bourbons should be enjoyed and if you have a preferred way to drink it, well then, go ahead!
This interview has been edited for length and clarity.