Little girl joins cop eating alone for 'best dinner date ever'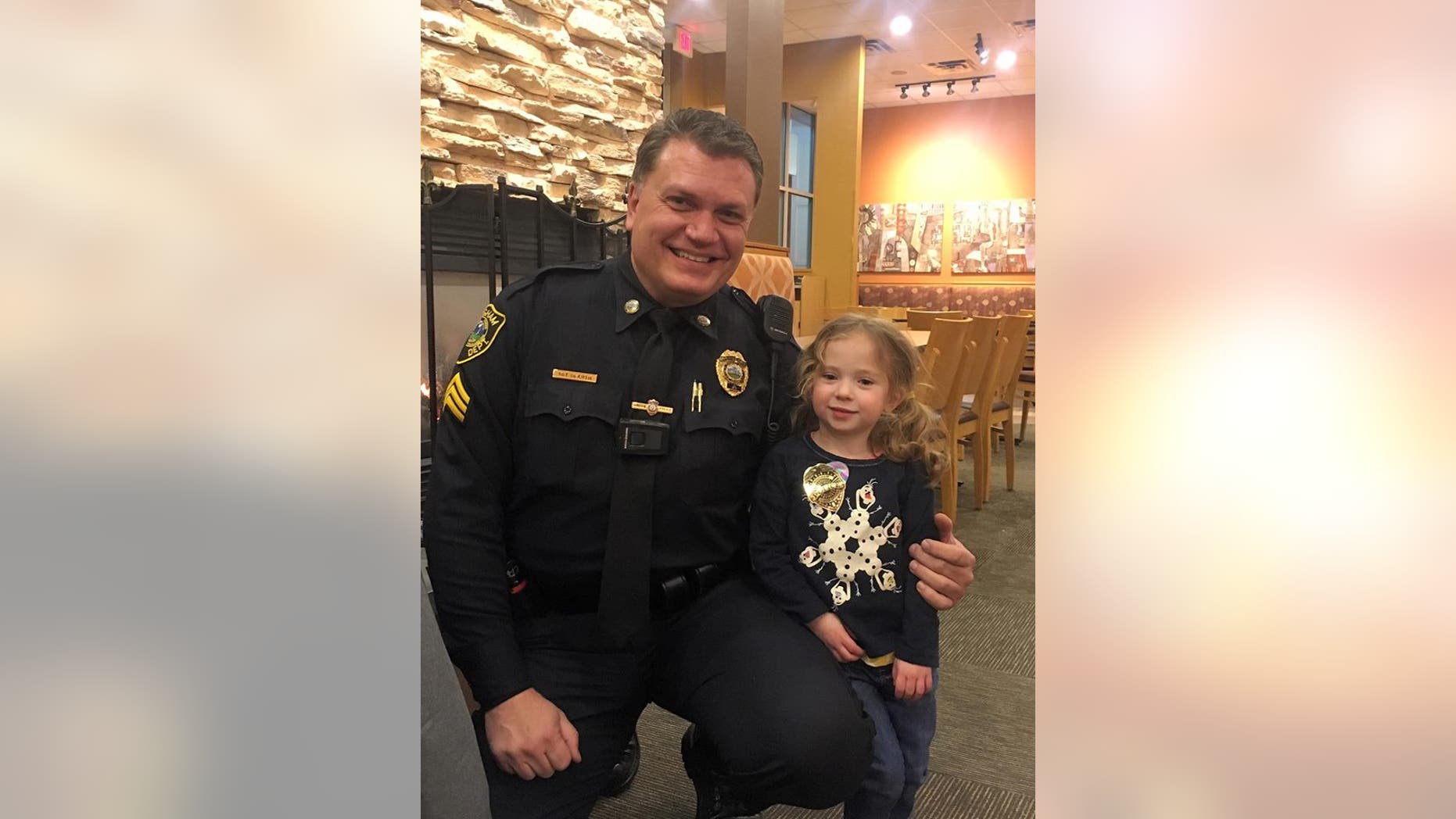 A police officer in Hingham, Mass. got a pleasant surprise when a little girl in the dining room joined him for what he called "the best dinner date ever."
Hingham Sergeant Steve Dearth was sitting alone in a Panera Bread on his dinner break when a 4-year-old named Lillian came over and asked to join him.
SHY 3-YEAR-OLD HUGS FORT WORTH POLICE OFFICER
The police department Facebook page posted a video of the pair enjoying dinner at the fast casual eatery together.
Another post on the Facebook page explained "it means a lot to Police Officers when people say hi, especially when children approach us."
Lillian told WHDH, "I think they're nice. I love police," when asked what she thought of police officers.
FOLLOW US ON FACEBOOK FOR MORE FOX LIFESTYLE NEWS
Dearth said he learned a lot from their meal together, describing Lillian as "outgoing" and that this experience is one he will always cherish.
"It meant the world to me," the officer said. "It was the best break I ever had."
Lillian received a Junior Police Officer sticker from Sergeant Dearth and she hopes to continue their friendship with a "play date in a few days."