Liquor company slammed for releasing 'Novichok' vodka named after deadly nerve agent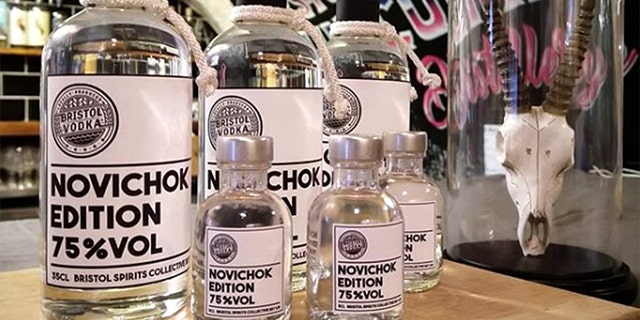 A gin distillery based in Bristol, England, has apologized after naming its new vodka offering after the toxic nerve agent Novichok, which is thought to be responsible for leaving one woman dead and another man in critical condition in Wiltshire county.
Bristol Dry Gin, which produces the Novichok Edition vodka, has stated that it never meant to offend with the name of its 75-proof vodka, but rather to "lighten the mood."
RESTAURANT SLAMMED FOR DUMPING UNCONSCIOUS WOMEN ON STREET AFTER OVER-SERVING THEM
"[Novichok Edition] was intended to lighten the mood, not to cause offense, and reaction has been overwhelming positive. We sincerely apologise if any offense was caused, especially to the families of Dawn Sturgess and Charlie Rowley, and understand that the timing of the release of this product may have lacked sensitivity," the company wrote.
Dawn Sturgess, a 44-year-old mother of three, reportedly came into contact with the nerve agent on June 29. Police announced that she died on Sunday.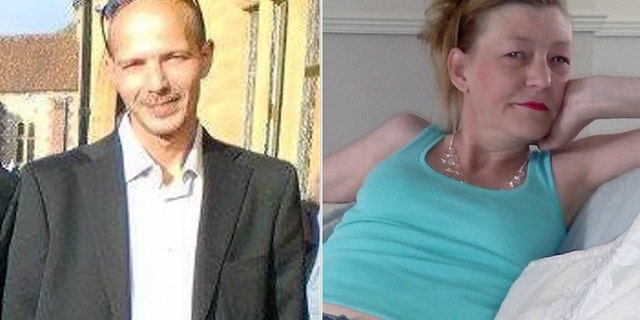 Her partner, Charlie Rowley, is currently in critical condition after coming into contact with the same "contaminated item," The Independent reports.
Police believe it is the same item that an ex-Russian spy and his daughter — Sergei Skripal and Yulia Skripal — came in contact with in Salisbury in March.
The Skripals recovered from the novichok poisoning after spending weeks in critical condition.
Despite naming and releasing their vodka "after the Skripals had recovered," per a statement from the company, Bristol Dry Gin has been taking criticism on social media for the "classless" item.
"Epic fail," wrote one Instagram commenter.
"This is classless," another wrote alongside a "thumbs down" emoji.
RUSSIAN VODKA BRAND PULLED FROM SHELVES FOR 'ABHORRENT' SYMBOL ON BOTTLE
"The poor people that have suffered," a Facebook user wrote under a post about the vodka. "The town that has suffered and its people. I can't believe you want to make money out of it. Please rename this into something appropriate. Have a rethink how people out there feel about it."
"I'm sure Dawn Sturgess's and Charlie Rowley[s] families are hurting enough without someone making money/fun out of their pain," someone else wrote.
Despite the backlash, some social media users seemed interested in obtaining bottles, and Bristol Dry Gin confirmed in its statement that the limited-edition Novichok Edition vodka sold out within "hours" of its release.
"The Novichok Edition is a limited edition, which sold out within […] hours of being released, and we currently have no plans to produce any more, despite the flood on inquiries," the company wrote.
"We appreciate the messages of support which we have received, especially those from the Salisbury community, but also regret any negative feeling generated in the wider community.
"Negative reactions have been limited to a few comments on social media[.] We have received hundreds of inquiries to purchase the product over the last 24 hours, and messages of support from all over the country including from residents of Salisbury and the surrounding area.
FOLLOW US ON FACEBOOK FOR MORE FOX LIFESTYLE NEWS
"We would like to thank the British people for maintaining their sense of humor, even through difficult times."