Kroger is expanding restaurant chain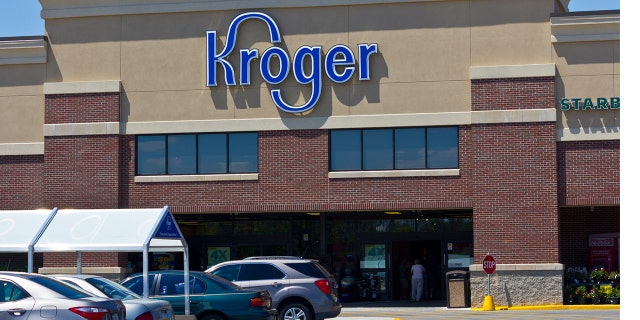 NEWYou can now listen to Fox News articles!
Talk about on one stop shopping – and dining.
On April 4, WPCO reported that the nation's largest grocery store is expanding its Kitchen 1883 concept with a second location near Cincinnati. As the first Kitchen 1883 found great success in a space attached to a Kroger Marketplace in Union, Ky., the second location hopes to go even further as a stand-alone restaurant.
"With Kitchen 1883, our vision is to create a gathering place that offers a casual atmosphere for guests to relax and experience food. Since opening our pilot restaurant five months ago, we've discovered new ideas that will help to shape our future dining concepts and in-store fresh food experiences," company vice president Daniel Hammer in a news release.
WALMART SELLS 'FUNERAL POTATOES' AND THE INTERNET IS FREAKING OUT
Featuring "new American comfort food" with lunch, dinner and a weekend brunch menu, the new restaurant is slated to open in fall 2018. Like the initial location, the second Kitchen 1883 will offer a "made-from-scratch menu inspired by American and international flavors, hand-crafted cocktails and a community-centered atmosphere."
VIRAL SINGING GROCERY STORE WORKER ACCEPTED TO ELITE MUSIC SCHOOL
Though fellow megastores like Ikea and Target have long succeeded with popular in-store dining options for shoppers, some believe that Kroger's burgeoning restaurant chain is an even bolder attempt to stay relevant. As noted by Food & Wine notes, Kroger's new restaurant may be an attempt to compete with corporations like Amazon who threaten to disrupt the traditional grocery market with new delivery models and services.
"Perhaps we're seeing the beginning of a new trend: If people stop buying their food at grocery stores, maybe they'll have the grocery store cook it for them," they muse.
FOLLOW US ON FACEBOOK FOR MORE FOX LIFESTYLE NEWS