Kinder Joy, a legal version of Kinder Eggs, are finally coming to the US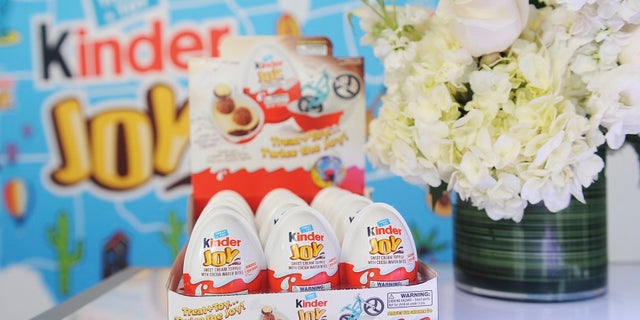 Kinder eggs are available for sale for the first time in the United States, and just in time for the holiday season.
The chocolate treats, produced by Italian company Ferrero International -- the same company that makes Nutella, were banned in America due to strict regulations from the Federal Drug Administration, Today reported.
The FDA prohibits any food with non-edible items concealed inside it to avoid children from choking. Kinder eggs, meanwhile, have historically contained a small toy inside each candy.
PAPA JOHN'S APOLOGIZES FOR CEO'S 'DIVISIVE' NFL ANTHEM REMARKS, SUPPORTS PLAYERS 'RIGHT TO PROTEST'
However, the American Kinder eggs, called "Kinder Joy," are different from their overseas counterparts, according to a press release. The Kinder Joy will be sold in an egg-shaped package and contain two distinct halves: one containing candy, and the other a toy.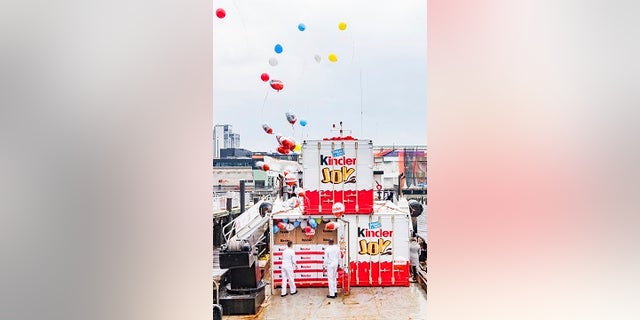 The candy portion of the Kinder Joy will feature a chocolate treat comprised of a soft-cream layer and chocolate-flavored layer with chocolate cream-filled chocolate wafers embedded within. A spoon will be provided to help consumers eat the cream without making a mess.
The other half of the egg will contain the toy, which is said to be a surprise.
"When you're a kid, every surprise counts, especially the little ones," said Paul Chibe, Ferrero of North America's CEO, in the press release. "Kinder Joy is a fun, new way to help parents bring little surprises to their kids anytime they want."
MARYLAND OYSTER AND BEER FESTIVAL LEAVES 164 PEOPLE ILL
Chibe added to Today that the toys change often so kids can "be surprised and learn with different toys."
Ferraro International says Kinder Joy eggs will be exclusively available for at Walmart for 30 days beginning on Black Friday (for $1.34 apiece) before expanding to other retailers (for $1.59 apiece) in the following weeks.