Jake Owen's clear take on the whiskey business
Jake Owen is crossing over.
No we don't mean another country singer gone pop. The "Barefoot Blue Jean Night" crooner is trying his hands at another Southern craft—the art of making whiskey.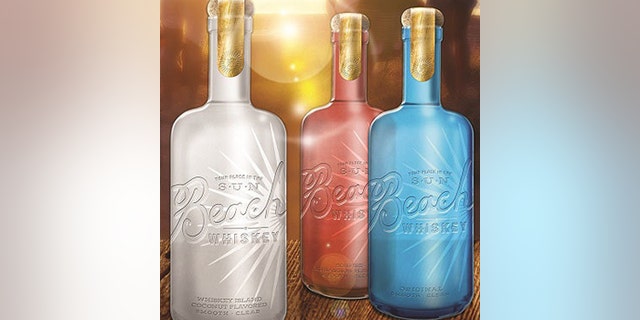 Owen is a partner in the newly released Beach Whiskey-- a line of clear, flavored whiskeys meant for summertime sipping. For non-whiskey lovers, the "cleaner" tasting spirit may go down easier than traditional, oak-matured varieties, says the singer.
"I mean it's hard to go out there and open up a bottle of dark, you know, root whiskey or rum, and when it's hot outside," Owen told FoxNews.com.
Beach Whiskey comes in three flavors—Original, Bonfire Cinnamon and Island Coconut. Owen thinks his new spirit is more "approachable" for those who don't necessarily consider themselves big whiskey drinkers.
Though most people think of whiskey--or whisky-- as a brown spirit, the liquor actually gets its color after aging in a variety of wooden barrels. Owen's spirit isn't aged, rather it's distilled from corn mash, then filtered and blended with different flavors to achieve a spirit that can be sipped straight, on the rocks or made into a variety of summertime cocktails.
But does the world really need more flavored spirits?
Coconut, says Owen, was an obvious choice for warmer months because it reminds him of a piña colada. Cinnamon is hot—no pun intended—with Fireball Whisky flying off the shelves. But Beach Whiskey has one advantage over its Canadian cousin.
Says Owen, "We have a third less sugar," which lends itself to a less syrupy spirit.
Beach Whiskey's Original flavor is 40 percent ABV, Bonfire Cinnamon is 35 percent ABV and Island Coconut is 26 percent ABV.
Beach Whiskey was released in Southern California and Florida earlier this year, with a nationwide rollout planned later this summer.