Jack Daniel's releases a 'white dog' whiskey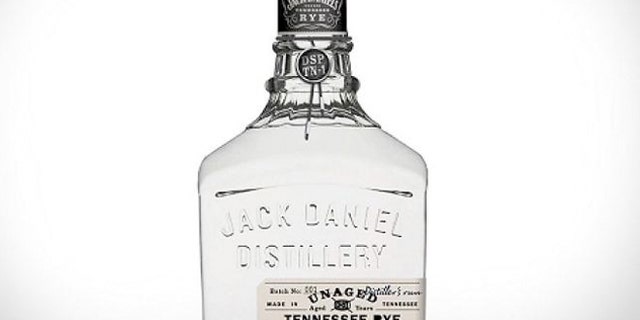 Whiskey lovers now have something more to contemplate than just the amber-hued liquid in their glasses.
For the first time since the Prohibition Era, Jack Daniel's distillery has formally released a "white dog" unaged rye whiskey.
The Tennessee distillery's Unaged Rye will hit stores across the U.S. early next year, with an initial December launch in select retail outlets in Tennessee.
It is made with a combination of 70 percent rye – 19 percent above the legal minimum for a rye whiskey – 18 percent corn and 12 percent malted barley. It still goes through Jack Daniels' signature charcoal mellowing process, providing a unique tasting experience, says Jack Daniel's master distiller Jeff Arnett.
"Jack Daniel's has a unique quality where we are similar to a bourbon but not quite. One thing we have to consider if we do a rye is that we become like everybody else and we are enjoying having this spot over here by ourselves. You don't want to go and mimic the number two seller when you're the first," Arnett explained to The Spirits Business.
Those used to color in their whiskey should not be afraid of the light. The color of whiskey is typically created as a result of the maturation process and the type of cask they use to age it..
According to Uncrate, the white liquor has "a sweet and fruity smell, plenty of rye bite, and a crisp, dry finish."
Jack Daniel's has hinted that it has also been experimenting with an aged rye expression, but as yet, there are no plans to go to market.