Ice cream made from crocodile eggs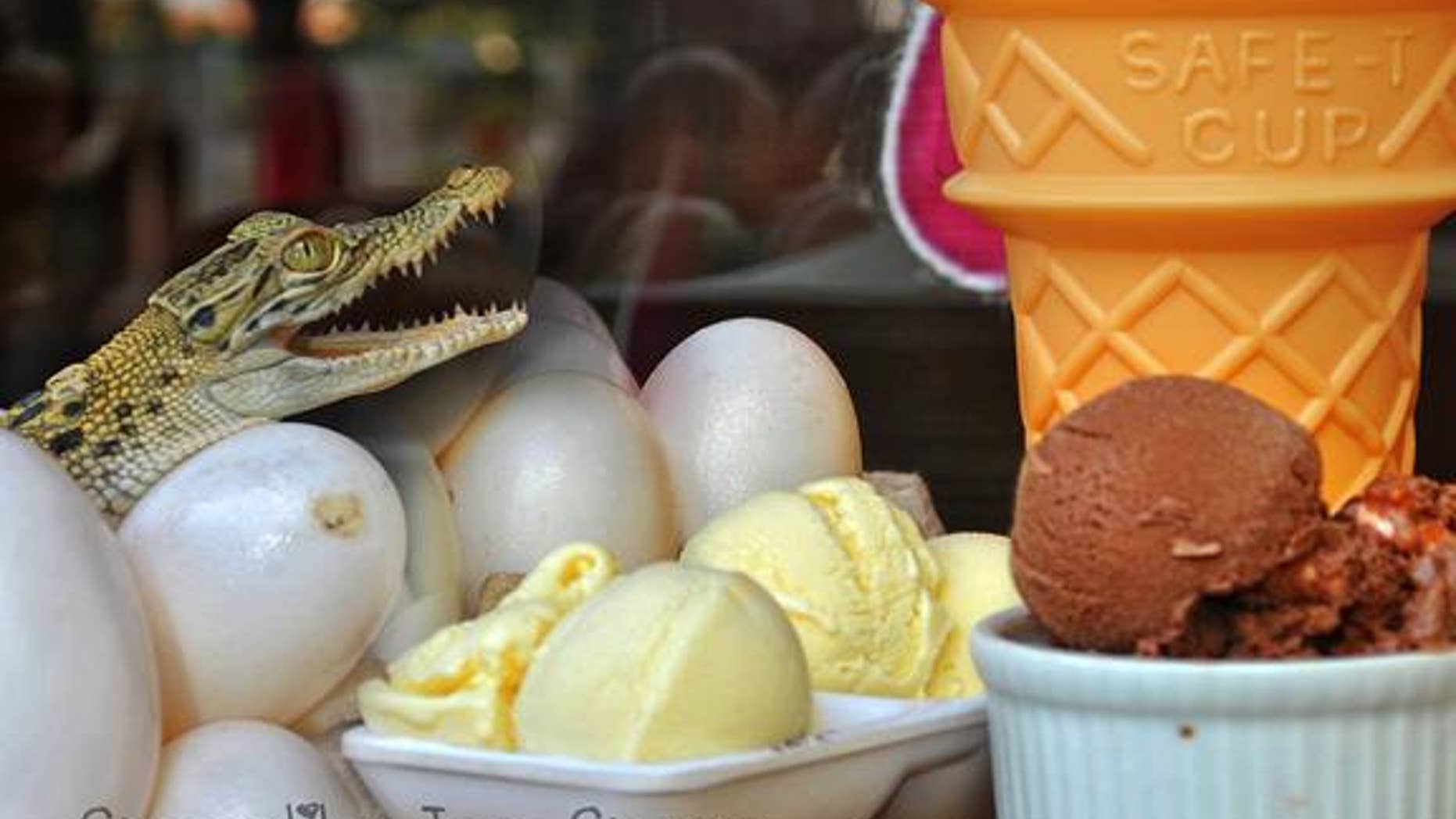 Ice cream pioneers are experimenting with lots of wacky flavors this summer.
But one parlor in the Philippines is really putting the scream back into ice cream.
Sweet Spot Artisan Ice Cream of Davao City has created an ice cream with crocodile eggs.
While many frozen dessert recipes incorporate chicken eggs for a creamier texture, Sweet Spot uses the reptile eggs blended together with milk, cream, sugar and other flavorings. Crocodile eggs have a higher yolk percentage than traditional eggs, which, according to Sweet Spot's Facebook page, gives their ice cream blend a very 'distinct' flavor.
The ice cream shop is located right next to Davao Crocodile Park, so the owner is easily able to get a fresh supply of eggs, reports RocketNews24.
Dino and Bianca Ramos, the husband and wife team who own Sweet Spot, also create an 'Ostrich Vanilla,' and Dragon Fruit.
Adventurous eaters can try one of several crocodile egg-infused ice creams including: Pandan, Strawberry Kiss, Chocoloco, Mangomazing, Durian Dynamite (known as the world's smelliest fruit), and Cookie Monster.