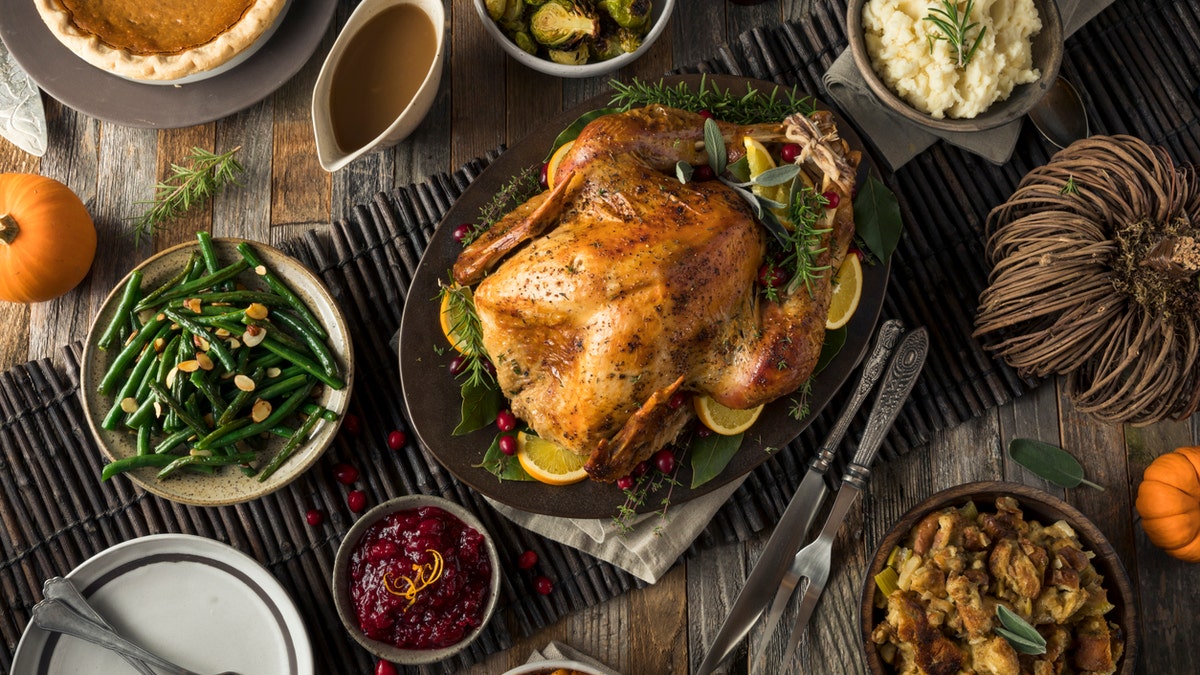 Turkey, mashed potatoes, cranberry sauce — many Americans will chow down on these dishes with their friends and family during Thanksgiving.
Though you might feel stuffed after such a feast, leftovers or unused food and ingredients — like canned vegetables — don't necessarily have to go to waste.
Read on to learn about how you can help out, along with a few other ways to give back this Thanksgiving.
Feeding America
Through the Feeding America website, users can search for food banks in all 50 states and the District of Columbia.
The non-profit organization says that its "nationwide network of food banks secures and distributes 4 billion meals each year through food pantries and meal programs throughout the United States."
Food 52 recommends that people contact food banks near them to find out information about donation procedures.
AmpleHarvest.org
Have home-grown Thanksgiving ingredients you'd like to give away? Consider AmpleHarvest.org.
The nonprofit organization says it "enables gardeners to find a food pantry near them and then view the pantries' desired day/time for receiving donations." Search results on the website also include contact information for pantries.
Food pantries that want to be listed on the site can also register themselves.
FoodPantries.org
Another online resource, this website lets users search for food pantries throughout the United States.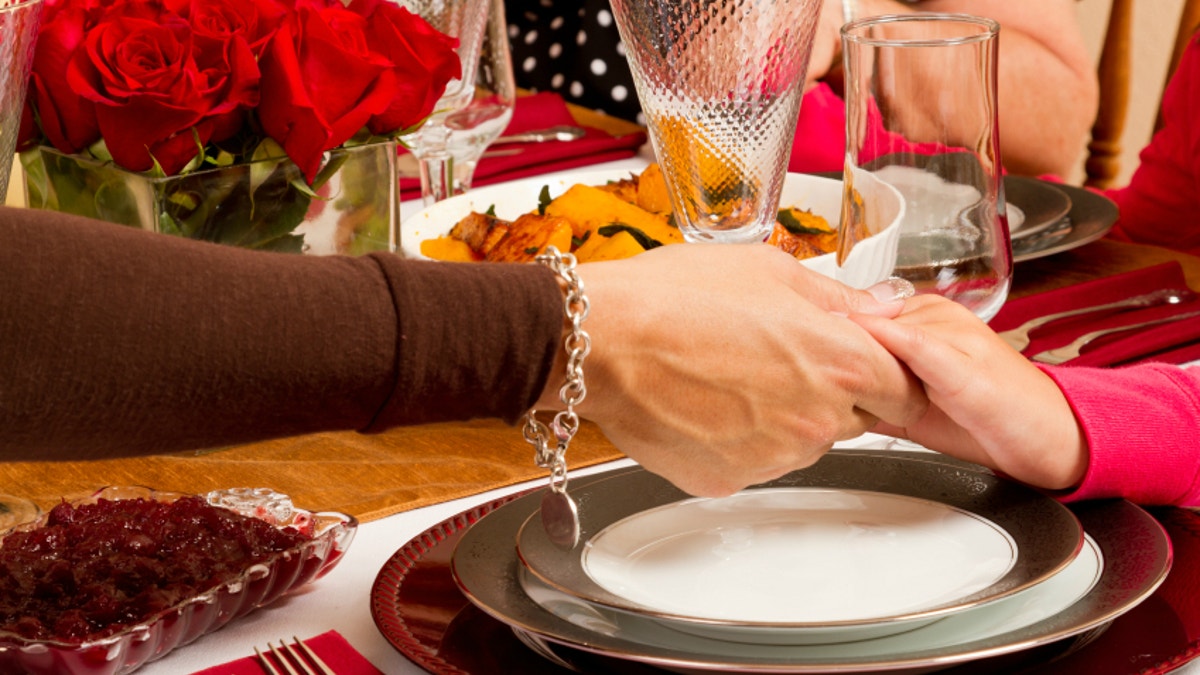 Turkey on the Table
Turkey on the Table describes itself as "a book and activity that encourages the whole family to express and display their gratitude." The company says it involves writing what you are grateful for on feathers that go on a knit turkey, and reading the feathers on Thanksgiving.
For $39.99, customers can purchase a Turkey on the Table kit which "also provides 10 meals for people in need" via a deal with Feeding America, according to the company.
THANKSGIVING DINNER BASICS: SURVEY SHOWS PEOPLE NOT TOO CONFIDENT IN TURKEY-ROASTING ABILITIES
Blue Apron
If you're unable to donate uneaten food, the meal kit service is accepting money donations for its holiday meal drive, which runs through 12 p.m. ET on Dec. 22.
"On Friday, December 23rd, we're teaming up with our long-time food bank partners to deliver donated meals to families in need and will match the proceeds with in-kind food donations," it says.
VolunteerMatch.org
There are other ways to give on Thanksgiving besides donating unused food. Volunteer Match, for example, connects people with volunteer organizations specializing in human rights, the arts, children and youth services, education and more. Visit VolunteerMatch.org to learn more about opportunities in your area.