Guy Fieri surprises Camp Fire emergency workers with much-appreciated meals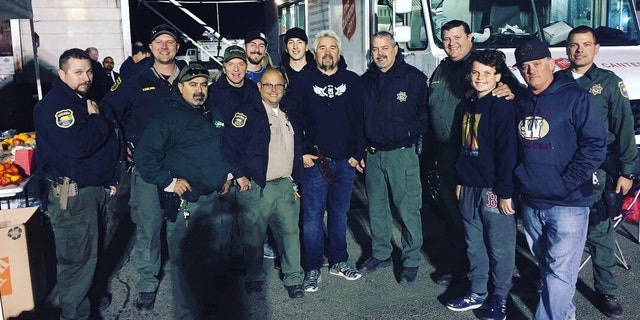 The Mayor of Flavortown took a quick break from his duties on Sunday to lend support emergency workers in another jurisdiction.
Guy Fieri showed up to a law-enforcement staging area at Butte College on Sunday, cooking up pulled pork to feed the hungry first responders and law enforcement officials working to battle the Camp Fire, Fox 40 reports.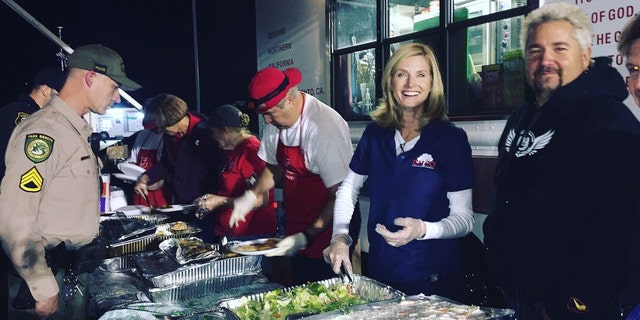 ARTIST TURNS GUY FIERI'S FACE INTO HOME DECOR
"Guy Fieri made a surprise visit to serve dinner to everyone at the law enforcement staging area at Butte College," the Butte County Sheriff's office tweeted on Sunday night. "Thank you so much Guy for filling our bellies and lifting our spirits."
In 2017 and 2018, Fieri had also cooked for evacuees of California wildfires in Santa Rosa, where he lives, as well as the Carr Fire in Redding.
FOLLOW US ON FACEBOOK FOR MORE FOX LIFESTYLE NEWS
The Camp Fire has been raging across Northern California's Butte County since last week. As of Monday, the death toll from the blazes had reached 29. Butte County Sheriff Kory Honea had also said Sunday that an additional 228 people were still unaccounted for.