Group of 'Ronald McDonalds' storm into Burger King to taunt workers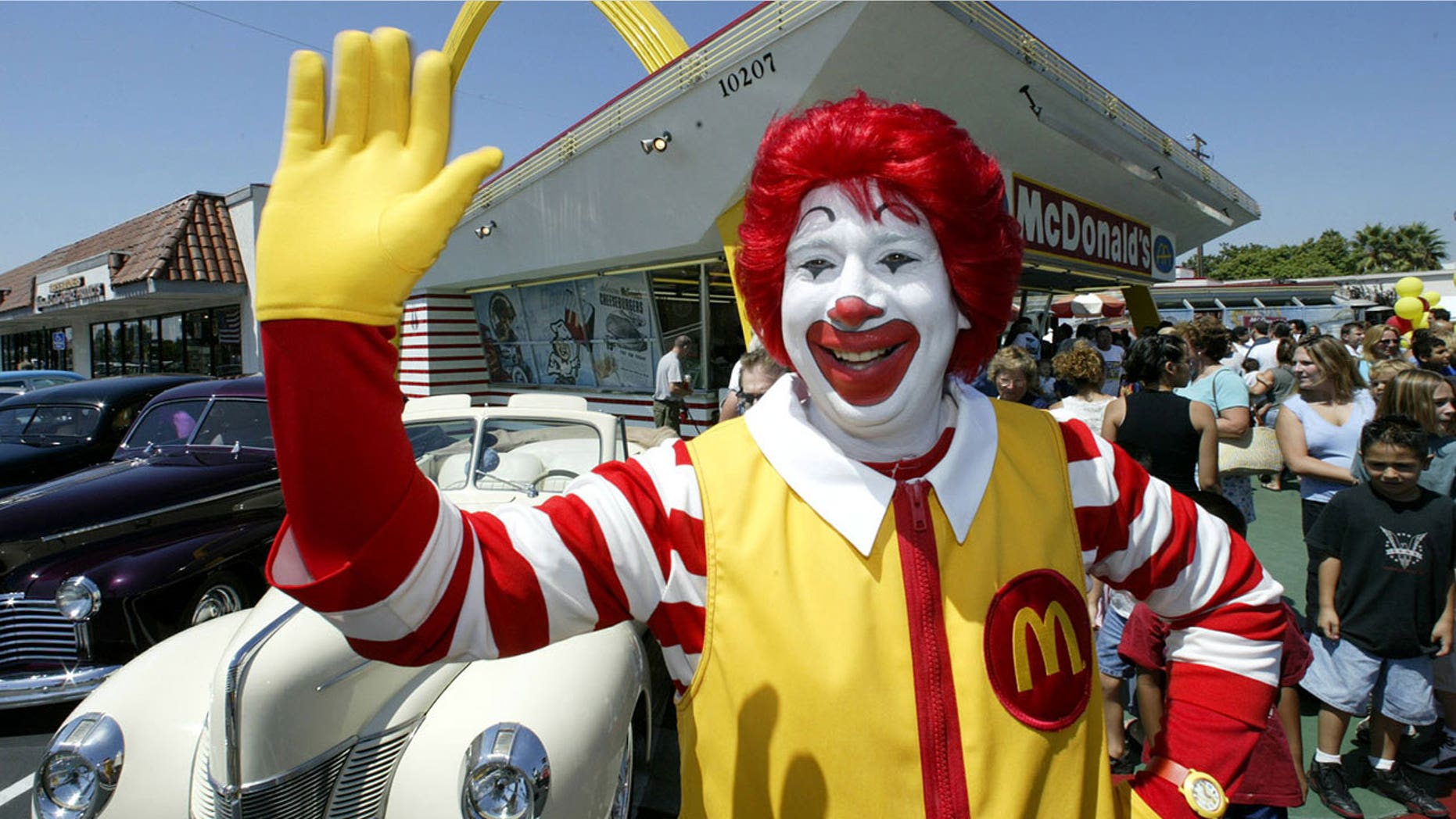 As if Burger King's employees didn't have their own eerie mascot to contend with, a Burger King location in South West England was recently mobbed by a group of several "Ronald McDonalds" who proceeded to playfully taunt the fast-food workers for around five minutes.
Upon entering, the costumed "Ronalds" — who had no actual affiliation with McDonald's— were also chanting the phrase, "You're s--- and you know you are," over and over again, reports The Sun.
According to a witness who filmed the whole thing, the incident occurred on Sept. 23 at a Burger King in Minehead, Somerset, during what she described as an "'80s weekend" where adults wear costumes in public.
MCDONALD'S CUSTOMER JUMPS OVER COUNTER, RIPS OFF SHIRT OVER FRY ORDER
"We heard chanting behind us and all these Ronald McDonald clowns came into Burger King. There was around 15 of them altogether," remembers Nici Jones, per The Sun.
Jones also said she was familiar with this particular gang of Minehead revelers, describing them as a fun-loving group between the ages of 45 and 55.
"We see that group every year and they're always up for a laugh," she added.
As far as Jones knows, however, this is the first time the group dressed as Ronald McDonald just to taunt another burger chain.
BURGER KING WANTS RUSSIA TO BAN 'IT,' SAYS IT ADVERTISES FOR MCDONALD'S
"They always dress up every year and I'm guessing they just saw this as an opportunity."
"I'm not sure it was planned before the night," added Jones. "The outfits definitely were but I don't think the visit to Burger King was."
Jones said the Burger King employees weren't really offended, either, and even shook hands with the many Ronalds before they left the restaurant to wander through Minehead.
FOLLOW US ON FACEBOOK FOR MORE FOX LIFESTYLE NEWS
McDonald's has declined to comment on the video. Burger King, meanwhile, was not immediately available to confirm whether or not they plan on dispatching seventeen of their "Burger Kings" to a competing McDonald's in South West England.