Global wine shortage could hit in 2018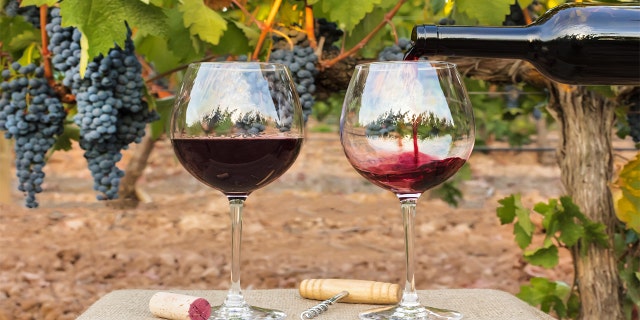 Time to stock up, wine lovers: a global wine shortage could be on the horizon due to an internationally poor harvest through 2017. Worldwide wine production fell by 8 percent this year, culminating in the worst wine shortage in 50 years, the International Organization of Vine and Wine (OIVW) reports.
According to VinePair, Europe is experiencing its worst grape harvest since 1982. Extremely cold weather through the spring and droughts through the summer severely damaged much of the continent's grape supply. Furthermore, Italy, France and Spain, the world's three largest wine producers, are expected to produce just 14.5 billion liters of wine, a 14 percent drop from 2016.
NEW YORK WINERY SHUTS DOWN AFTER WILD SEX PARTIES, POOP ANTICS COST BUSINESS ITS LIQUOR LICENSE
"This drop is consecutive to climate hazards, which affected the main producing countries, particularly in Europe," said OIVW, Yahoo News reports.
In addition at home in the U.S., the outbreak of wildfires in California have scorched thousands of acres of the state's fruitful wine country, from Napa Valley to Sonoma County.
WISCONSIN MAN GETS LOCKED IN BEER COOLER, STARTS DRINKING
While it's still unclear if the shortage will increase the costs of wine, wine consumption has risen steadily in America thorough the last decade, according to the Wine Institute. So, naturally, the news of the looming shortage has sent the Twitterverse into a frenzy. Some users panicked, some joked, and others wondered how they'll get through their careers without vino's aid.

FOLLOW US ON FACEBOOK FOR MORE FOX LIFESTYLE NEWS
Drink up, while you still can.