It's that time of year again to make your gift list and check it twice.
If you have a big-time foodie on your list who loves any and all meat products, take a look at the meat-centric gifts we've compiled for you this year.
1. The Everyday Gourmet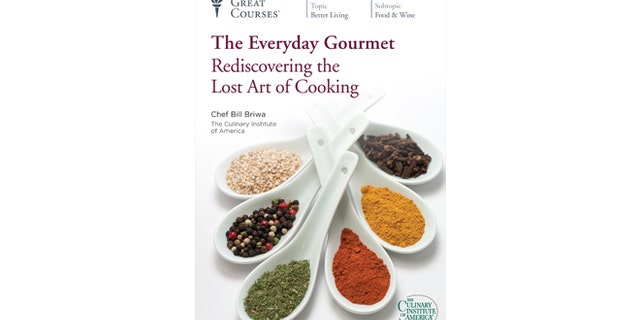 A true meat lover dreams about cooking the perfect roast or grilling the juiciest steak. The reality is, not everyone can cook like Bobby Flay. So what's the solution? Learn how to cook like a pro. One of the best gifts you can give an amateur chef is the gift of knowledge.
The creators of The Great Courses teamed up with the Culinary Institute of America to bring you a video version of their acclaimed courses called, The Everyday Gourmet. Taught to by CIA's Chef-instructor Bill Briwa, the courses will give your 12 hours of professional-level techniques and concepts. By the end of the course, your loved one will know how to buy, prepare and cook their favorite meats to perfection.
"Cooking meat to the desired degree of doneness is a challenge, but once you learn that all the protein responds to temperature in a predictable way you can get yourself a thermometer and get it right every time," Chef Briwa told FoxNews.com.
Price; $69.95 for 12-hour course, available through Apple & Android apps and DVD'S here
2. Southern Steak & Oyster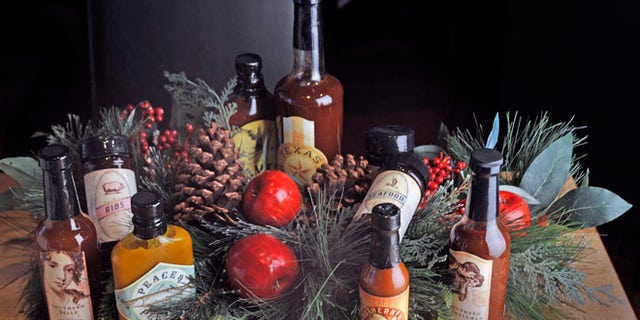 A meat aficionado will tell you that a great steak is delicious on its own, but any true Southerner will tell you it tastes better with a little hot sauce. Nashville's The Southern Steak & Oyster restaurant offers its signature sauces and seasonings to any foodie looking to amp up their favorite meats this holiday season.
Bring home a little piece of Southern cooking with their Outlaw Holiday Gift Basket. It comes with Southerner's Revenge hot sauce, Texas Ketchup, James Bros BBQ and Southern's Rib Rub and Poultry seasonings. The Revenge hot sauce is made with jolokia peppers and will make you sweat until you're finished with your meal, and then some. The Texas Ketchup, with a kick of chipotle, is definitely not your average tomato sauce, and your burger and fries will never be the same again. James Bros BBQ sauce has a deep unique flavor with just a pinch of sweet and spice.
"This sauce takes on a traditional middle Tennessee flavor-friendly and hospitable, but with a black pepper kick. It's good on anything cooked on the grill, especially pork," the Southern's owner Tom Morales told FoxNews.com.
Price: $45.00, available here.
3. T-fal OptiGrill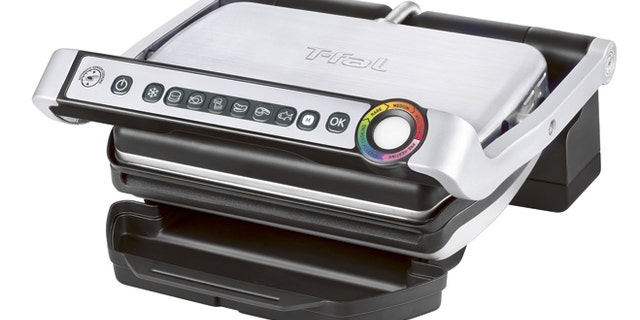 Nothing beats the flavors and aromas you get from grilling a good piece of meat, but when the seasons change or the weather becomes unruly, indoor grilling is the way to go. T-fal OptiGrill is an amazing gift for any meat-lover looking for a perfectly cooked meal. The OptiGrill comes with a built-in sensor that automatically adapts to the thickness of your food to tell you when it's done.
Equipped with six different cooking programs for burgers, poultry, sandwiches, sausage, red meat and fish, OptiGrill cooks your meal how you like it, from rare to well done. After you place your meat on the grill and select the program, a cooking-level indicator will turn different colors to show the level of doneness. You'll never have to guess how long to keep a piece of meat on again. The indoor grill also keeps your meal healthier with angled plates that drain excess fats into a dishwasher safe drip tray.
Price; $179.99, available at Bed Bath & Beyond and BedBathandBeyond.com.
4. Easy Reach Baster & Clean Flip BBQ Tray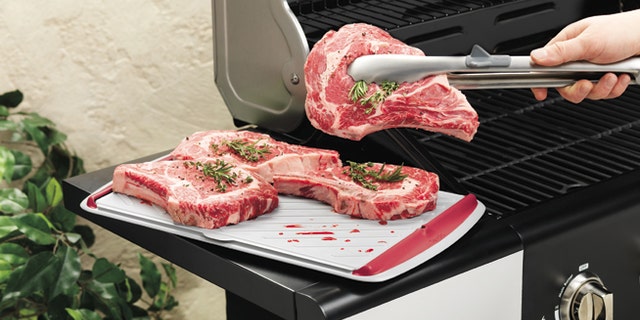 You can never have too many tools to help you out in the kitchen. If you have someone on your list that is getting ready to carve the big holiday bird this season, these next two accessories will keep your kitchen cleaner and your bird more flavorful. The Easy Reach Baster directs a large amount of juices exactly where you want it.
The 12-inch long contoured arm gets to all those hard to reach places when basting a turkey or other large piece of meat. The silicone valve keeps the tip from dripping all over your oven and countertops. The practical Tovolo Clean Flip BBQ Tray is another ideal appliance for prepping and serving your meats.
It has two sturdy melamine trays: one is used for raw juices and marinades and the other one for serving. This dual purpose tray allows you to switch from one tray to the other with a quick flip. Bring your juicy meat over to the grill on one side and then flip to the clean serving side without any extra mess or fear of contamination.
Price for Easy Reach Baster; $20.00 / Price for Clean Flip BBQ Tray; $25.00. Both products are carried at Sur La Table, Whole Foods, Dillards and Amazon.com.
5. Omaha Steaks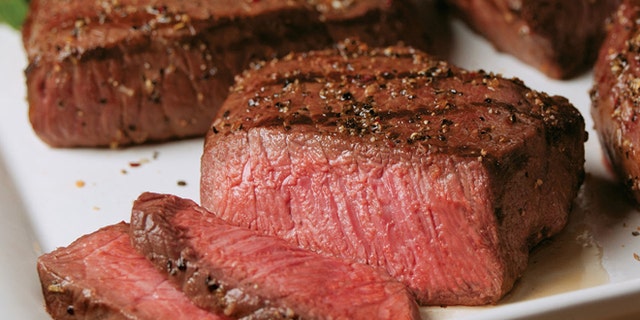 For the ultimate meat lover on your list this year, you can't go wrong with steaks. Omaha Steaks launched Steaks for Good, a new fundraising program that donates 10 percent of proceeds to the charity of your choice. Organizations like Armed Forces Foundation, Beef4Hunger and Toys for Tots will benefit each time you make a delicious purchase of Omaha Steaks' delicious meats. An excellent and appropriate gift choice would have to be its "Butcher's Bounty" package. It comes with four (5 oz.) filet mignons, four (5 oz.) top sirloins, four (4 oz.) boneless pork chops, four (4 oz.) Omaha steaks burgers and four boneless chicken breasts (1lb. pkg). Omaha Steaks are known nationwide for mouth-watering cuts that will be sure to impress the meat admirer on your list this year.
Price; $89.99, available at OmahaSteaks.com