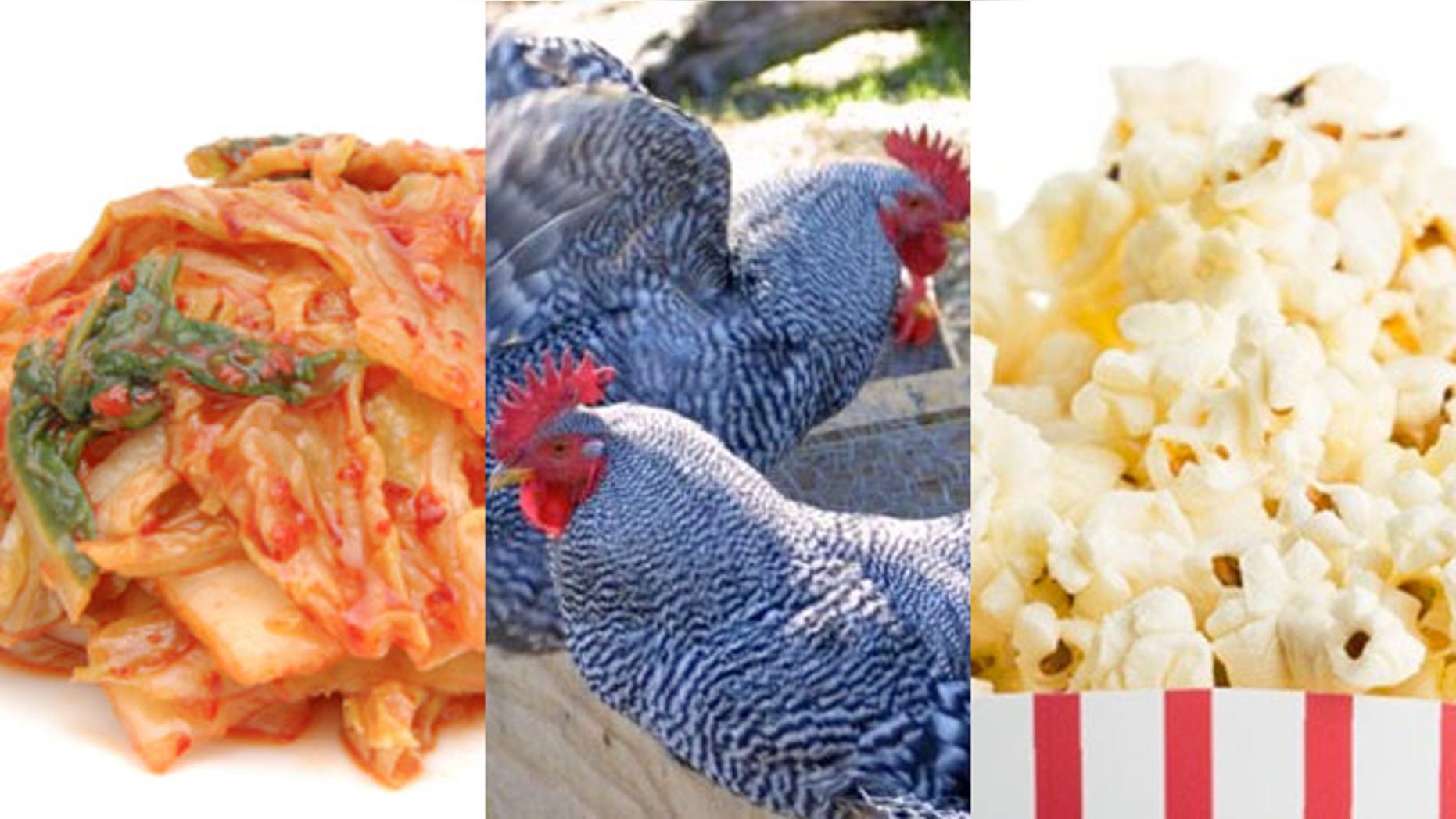 Molecular gastronomy, bacon cupcakes  --they're are so 2012.  Here's a look at some of the up and coming food trends for 2013.
Veggie Invasion
In 2012, many of us were introduced to kale (who hasn't munched on easy-to-make kale chips).  The good news is that this super vegetable will remain the king of greens simply because it is loaded with fiber and antioxidants.  But other vegetables like, spigarello, beets, leeks will also climb to the top of the food list.
Heirloom Chicken
First it was turkeys and heritage pigs.  But according Clark Wolf, a restaurant consultant this is the year of the heirloom chicken.  Breeds such as the Buckeye, the Java or the Jersey Giant are still mainly raised by small-scale family farmers.  But there is an emerging class of high-quality fast-casual restaurants like Bantam & Biddy in Atlanta that celebrate heritage chicken.
Allergen-Free
It's not just wheat or peanuts anymore.  Food allergies are rising worldwide.  A 2011 study found that as many as 1 in 12 American children may have a food allergy, twice as high as previous studies found.  According to J. Walter Thompson, brands dedicated to manufacturing foods free of allergens like dairy, peanuts, egg, soy and shellfish will be on the rise.
Fermenting: The New Canning 
"Last year, we canned; this year, we ferment," says NPR food commentator and American Food Roots editor Bonny Wolf. "As the importance of probiotics comes further into focus, expect to see more fermented foods such as kimchi, sauerkraut, and pickles she says.  Also look for the fermented Korean red sauce known as gochujang that goes on the dish bibimbap.  It is being used a more recipes and, mixed with a little sesame oil, makes a great dipping sauce.
Popcorn Explosion
Look for popcorn to explode in more creative ways like toppings for salads, desserts, tacos, and ice cream.  It's even showing up as a granola-replacement for breakfast.  Why? It adds crunch --and prepared without all the butter and salt usually associated with it, this fiber-filled snack is super healthy.
Game Meats on the Rise
Find a friend who hunts this year.  According to Nation's Restaurant News, its not just the popularity of bison burgers on the rise, but dishes made with elk, venison and antelope, too.  It will be easier to find these meats on restaurant menus— all of which are leaner than beef or pork.
Teff: The New Quinoa
The Ethiopians have been making their traditional flatbread, called injera, from the grain teff for thousands of years.  But American chefs and bakers are finding it makes a great wheat substitute while also having a great nutritional quality, according to JWT. Teff is gluten-free, full of essential amino acids, high in protein, calcium and fiber, and low in fat.