Florida Chick-fil-A restaurant opening up right next to other Chick-fil-A restaurant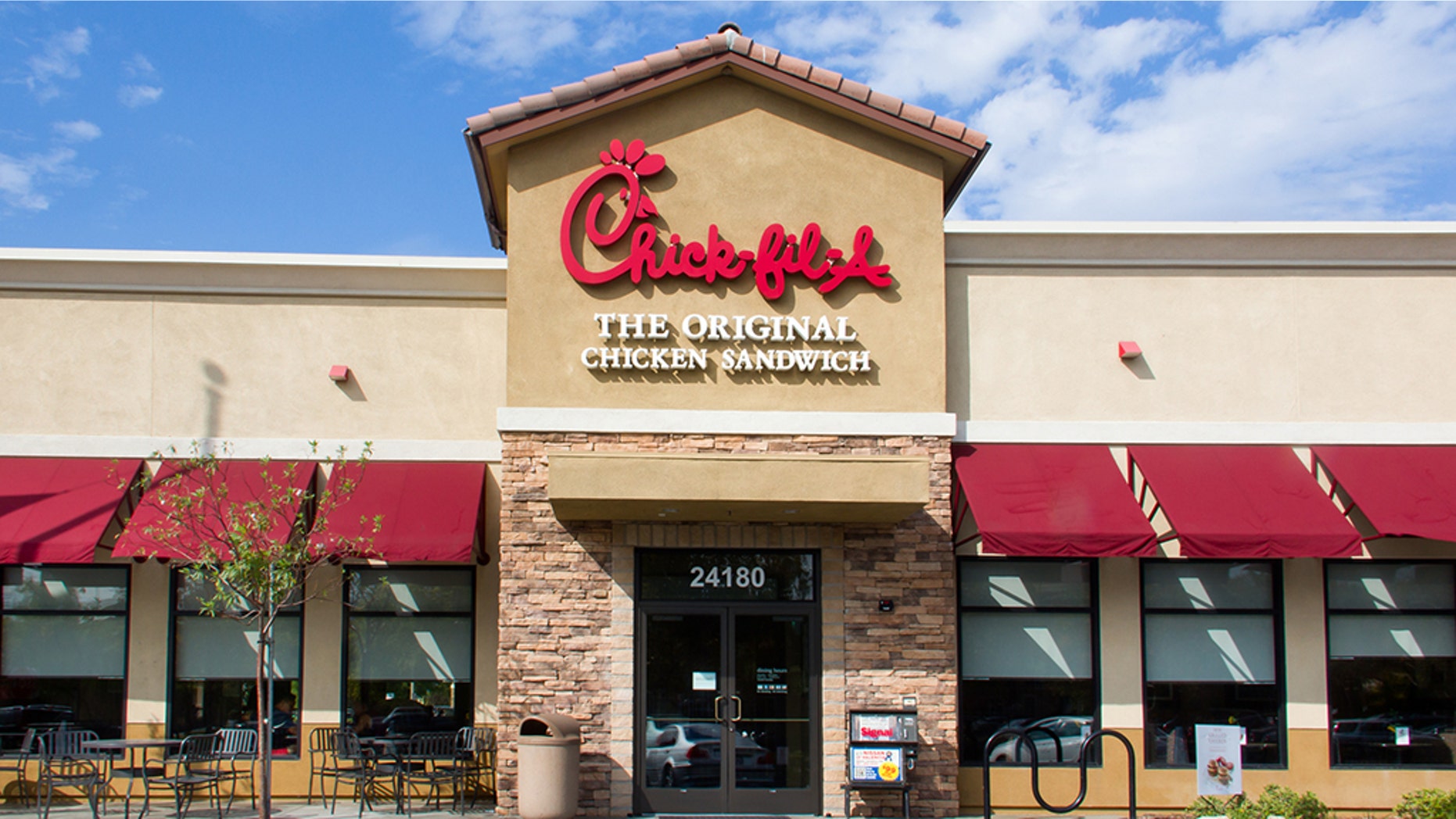 Chick-fil-A is pulling a Starbucks move – the chain is opening a new Chick-fil-A restaurant right next to another Chick-fil-A restaurant that already exists.

CHICK-FIL-A ANNOUNCES PLANS FOR FIRST INTERNATIONAL LOCATION IN TORONTO
A Chick-fil-A is opening up in the parking lot of Merritt Square Mall in Merritt Island, Fla. — a few hundred feet from an already established Chick-fil-A sitting in the shopping center's food court.
The decision to open this new location does not come lightly for the brand, which only opens a limited number of restaurants each year.
CHICK-FIL-A HAS AN ENTIRE SECRET MENU
"While we receive hundreds of suggestions from customers on where they would like to see a new Chick-fil-A restaurant, the real estate team at Chick-fil-A, Inc. is responsible for selecting all new locations based on corporate goals for expansion in specifically targeted markets and other relevant business factors," the company said.
America's favorite fast food chain announced the move on its Chicken Wire blog, saying, "Chick-fil-A Operator Kersh Peterson is excited to serve the Merritt Island Community soon!"
FOLLOW US ON FACEBOOK FOR MORE FOX LIFESTYLE NEWS
"The new Chick-fil-A, 785 E. Merritt Island Causeway is just outside the mall's main entrance of what previously was the location of a TGI Fridays," FloridaToday.com reported.
As for the food court Chick-fil-A, it will "remain open, at least for the foreseeable future," according to FloridaToday.com.