Florida alpaca dies after 'overindulging' in Doritos, peanuts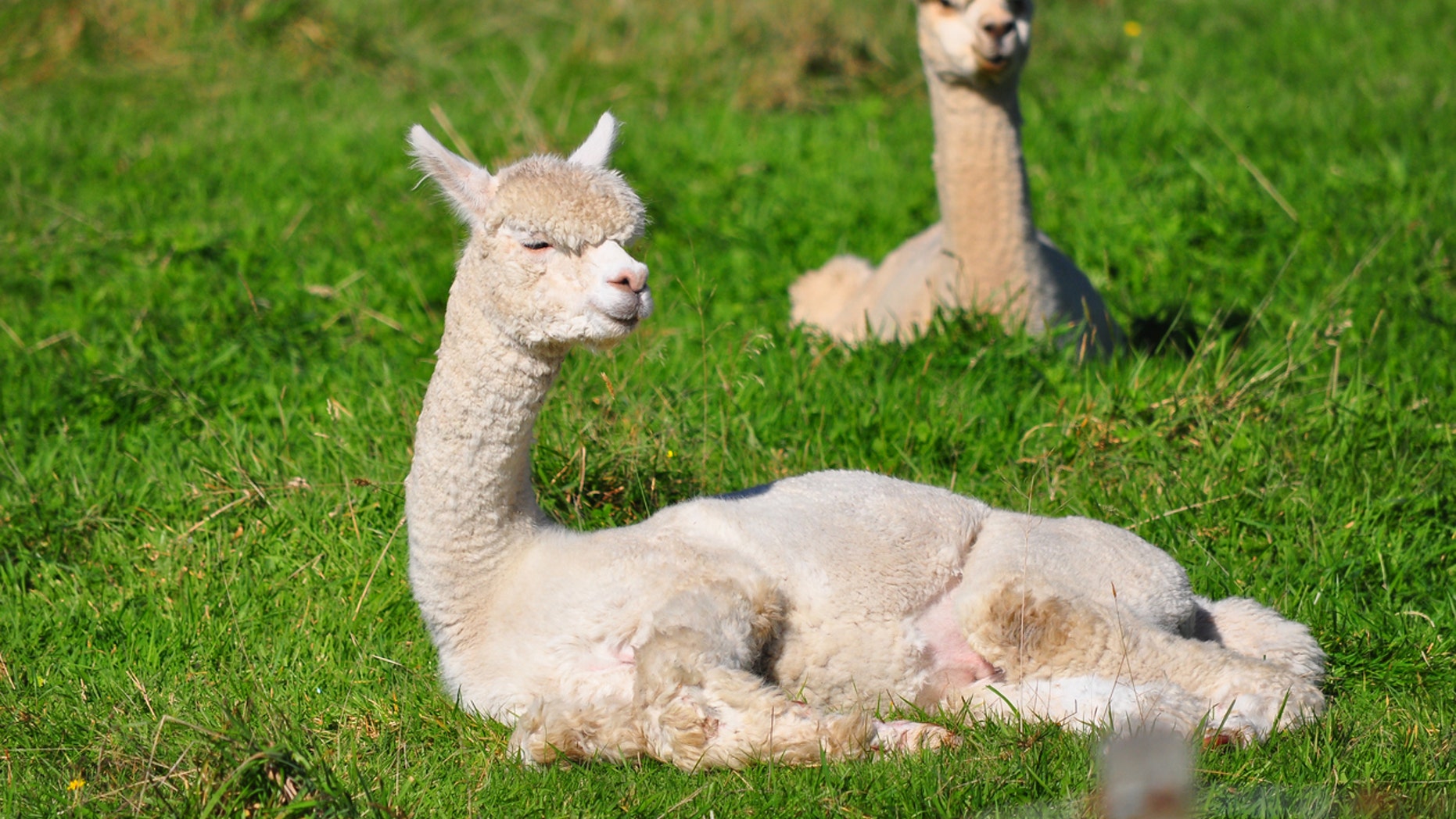 An alpaca in Florida has died after eating too much junk food that was left by an unidentified motorist.
Creekside Animal Hospital in Clay County announced the death of the young male alpaca, which was being raised alongside a herd by the hospital staff on a field shared with Swimming Pen Creek Elementary School.
"It is with a heavy heart that we want to inform our clients and friends at the elementary school that our youngest alpaca that was born out on the shared field over a year ago has passed away," the Facebook post said.
MISSOURI PARENTS OUTRAGED AFTER SCHOOL DISTRICT BANS FAST FOOD
It went on to explain the animal died of endotoxemia from "overindulging" in junk food left by a motorist.
"We have had a problem with a gentleman in a blue car constantly dumping inappropriate food into the field several times per week. We have spoken to him on at least 4 different occasions. This last visit, he dumped 3 boxes of animal crackers, 1 large bag of Doritos, 2 large boxes of cheese nips and 2 bags of whole peanuts," the post said.
JAMIE OLIVER'S NEW 'JERK RICE' SLAMMED FOR CULTURAL APPROPRIATION
The unidentified man typically leaves behind large amounts of junk food that the animal hospital said it hoped was "eaten up by the herd" so no one would get "too much."
However, the man dumped two bags of peanuts into the open field and the alpaca – who is fed peanut hay every day – ate too much.
"We did everything we could for him including a blood transfusion from his father, but when alpacas suffer from endotoxemia, it is rarely something that can be fixed," the post said.
FOLLOW US ON FACEBOOK FOR MORE FOX LIFESTYLE NEWS
The animal hospital worked on the young alpaca for 36 hours, but were not able to save him.
The post also said they would be moving the rest of the herd away from the open field as they have no way to protect them from the man in the blue car.