FDA shames bakery for claiming 'love' as a granola ingredient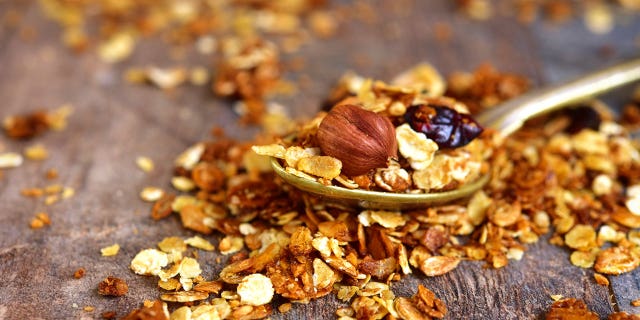 "Love" is definitely not an ingredient in granola, regardless of the amount of effort you put into making it, the Food and Drug Administration ruled on Monday.
The FDA issued a warning to Nashoba Brook Bakery for violating food labeling regulations by including "love" in its ingredients list. The agency added the bakery misbranded the product by including the obscure addition.
"Your Nashoba Granola label lists ingredient 'Love.' Ingredients required to be declared on the label or labeling of food must be listed by their common or usual name," the FDA wrote in a letter dated Sept. 22.
"'Love' is not a common or usual name of an ingredient, and is considered to be intervening material because it is not part of the common or usual name of the ingredient," it added.
COFFEE AND BREAD IS NOT BREAKFAST, GERMAN COURT RULES
The Massachusetts-based bakery was also chastised for other product issues.
Nashoba Chief Executive Officer John Gates told Bloomberg FDA shaming them for placing "love" as an ingredient "just felt so George Orwell" and "silly."
"I really like that we list 'love' in the granola," Gates told Bloomberg on Tuesday. "People ask us what makes it so good. It's kind of nice that this artisan bakery can say there's love in it and it puts a smile on people's face. Situations like that where the government is telling you you can't list 'love' as an ingredient, because it might be deceptive, just feels so silly."
WHY YOU SHOULD ALWAYS ASK YOUR MCDONALD'S CASHIER FOR A RECEIPT
The FDA told the news site the biggest issue wasn't the "love" ingredient, but the sanitary issues that were also listed in the letter.