Fake McDonald's Twitter account pulls off elaborate, disturbing nine-month prank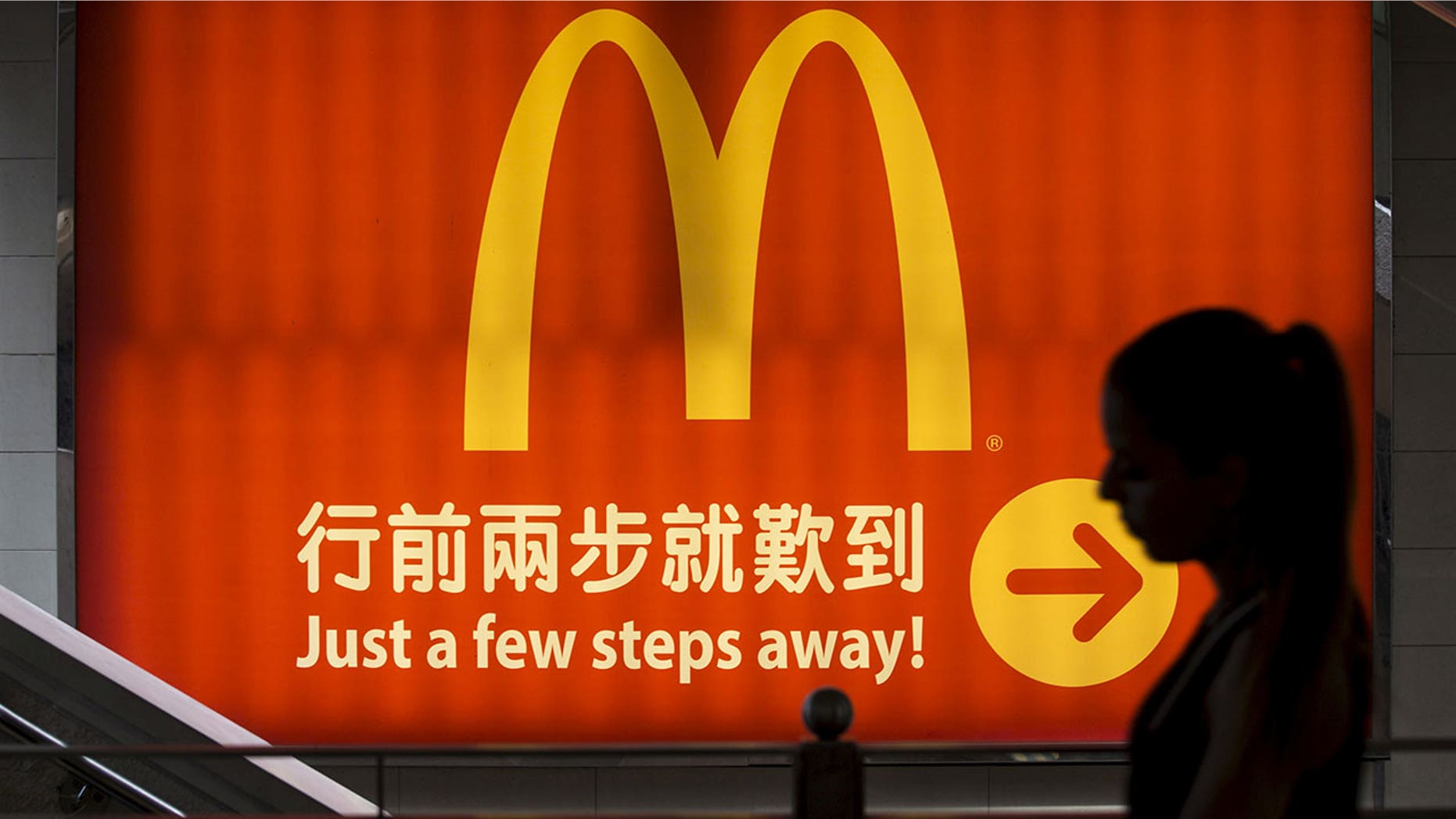 It's safe to say McDonald's isn't exactly lovin' how they recently became the butt of a practical joke.
A Fake McDonald's Twitter account has been suspended by the social media service for masquerading as an official Twitter account of McDonald's Hong Kong — but not before it was able to pull off a prank more than nine months in the making.
The people behind the @McDonalds_HK Twitter account — which briefly changed its name to @NotMcDonaldsHK before being suspended — had been posting inoffensive, seemingly genuine McDonald's-like tweets since October 2016, touting new menu items and promotions that McDonald's Hong Kong was legitimately offering at its locations.
WORKER POSTS GROSS PICS OF MCDONALD'S ICE CREAM MACHINE 
Just last week, however, @McDonalds_HK began posting a series of strange messages that hinted at the prank. Over the course of a few days, the "McDonald's" employee behind the account appeared to be growing more and more unhinged, tweeting about how his wife and child abandoned him, and how he now wished to die.
A spokesperson for McDonald's has since released a statement on the matter, telling Gizmodo that McDonald's was in no way affiliated with this Twitter account.
"This is not a McDonald's Twitter account but one that is impersonating a verified account," said Terri Hickey, the manager of global corporate communications for McDonald's. "We are taking steps to have it promptly taken down."
It's unclear exactly when the pranksters originally intended to reveal their true nature, but they seemed to be prompted to reveal the joke after they were tagged in a tweet from the official, verified account of McDonald's. The post has since been deleted, but Gizmodo reports that it contained a video of a McDonald's Hong Kong employee advertising the restaurant's new cheesecake.
The fake account responded on July 24, writing, "this b---- freakin out about cheesecake while kids out here McDying. Relax," and then promptly resumed tweeting about McDonald's promotions in Hong Kong.
The next indication that @McDonalds_HK was a sham came on July 27, when the account shared a message reading, "please kill me I wish to die." Days later, the "McDonald's" account posted several more cryptic, depressing messages, including: "where is my son they took my son," and, "I miss her so f---ing much. f--- this job. where is my wife and where is my son."
MCDONALD'S CUSTOMERS PULL OFF TREMENDOUS FEAT AT INDIANA DRIVE-THRU
Followers soon picked up on the joke, though some of them expressed concern for the person posting the messages.
The Daily Meal reports that the account amassed nearly 24,000 followers this weekend alone, after its tweets began going viral. But once the jig was up, the account was forced to adopt a new name (@NotMcDonaldsHK) and re-brand itself as a parody account. However, this account, too, has been suspended by Twitter.
FOLLOW US ON FACEBOOK FOR MORE FOX LIFESTYLE NEWS
A representative for McDonald's was not immediately available for comment.