Elon Musk's brother suing Wolfgang Puck over new restaurant concept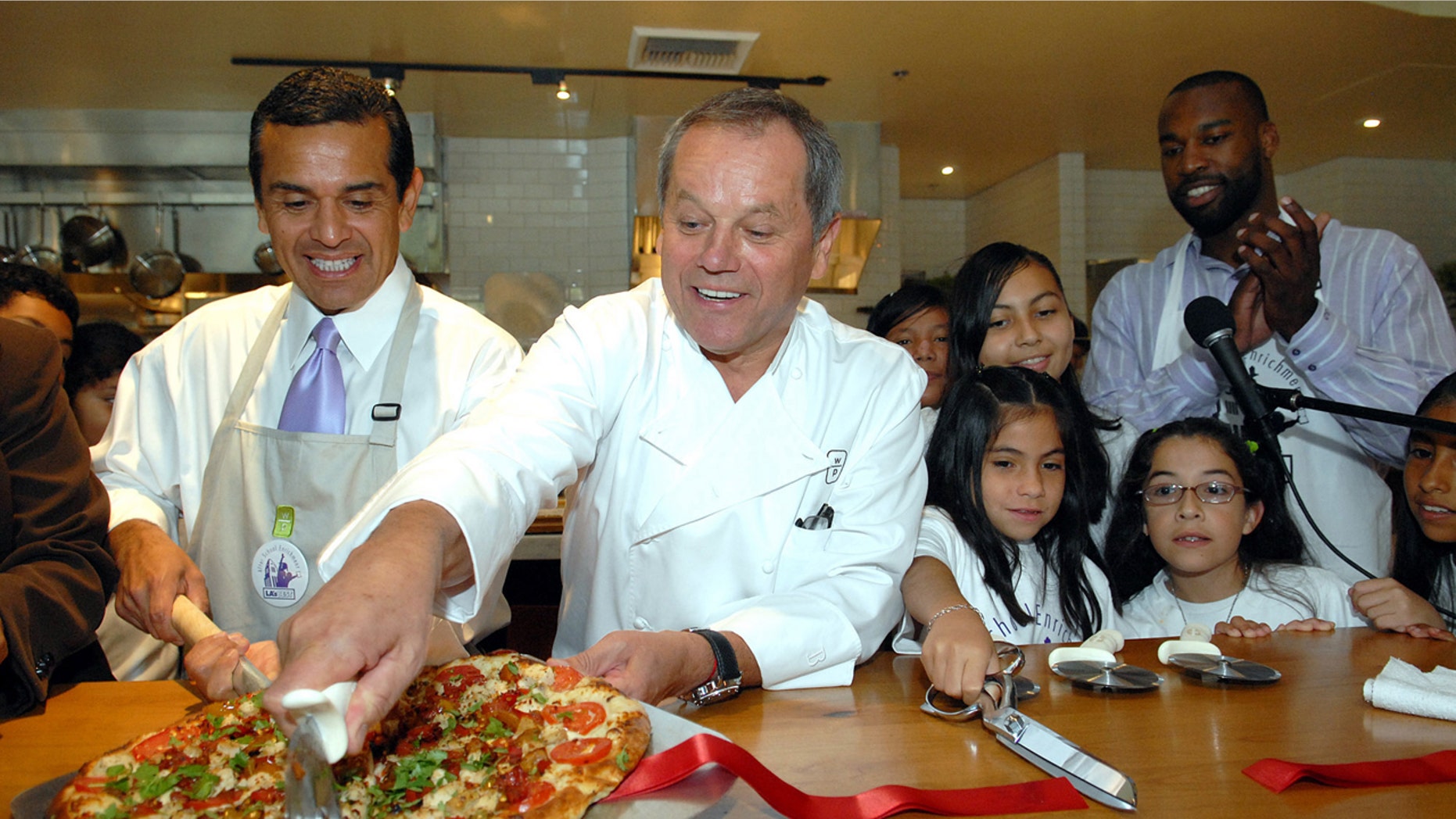 There's a good chance your home has a kitchen, but if you're considering giving it a name, just don't call it "The Kitchen."
That name is already taken. In fact, it's been taken twice-- which could be once too many according to a new lawsuit.
A major food fight is shaping up between billionaire restaurateur Kimbal Musk and world-renowned chef Wolfgang Puck. On Friday, Musk filed a lawsuit in U.S. District Court in Colorado alleging that Puck violated his copyright on the name "The Kitchen" when he opened a new chain of restaurants called — what else? — "The Kitchen."
Musk, the 44-year-old baby brother of Tesla Motors and SpaceX CEO Elon Musk, says in the trademark violation suit that he opened a farm-to-table restaurant in Boulder, Colo., in 2004 that was "dedicated to environmentally-friendly practices, including composting, wind power, eco-friendly packaging, and recycling."
WOLFGANG PUCK TO RECEIVE STAR ON HOLLYWOOD WALK OF FAME
He gave his restaurant a simple, easy-to-remember name: The Kitchen.
Left: Musks's The Kitchen/Right: The Kitchen by Wolfgang Puck (LAWSUIT: The Kitchen Café LLC - Plaintiff v. Wolfgang Puck Licensing LLC-Defendant)
In 2005 he opened a cocktail lounge and restaurant in Boulder and named it The Kitchen Upstairs. In 2011, also in Boulder, he opened a casual bar and restaurant called The Kitchen Next Door. Musk's original The Kitchen, meanwhile, has opened four more restaurants bearing the same name in Denver, Fort Collins, Co., Chicago and Memphis.
In October 2012 (eight years after the first Kitchen eatery opened for business), Musk and Puck met at Puck's Spago in Beverly Hills "to discuss their respective restaurant interests, experiences and other topics," according to the lawsuit. "Mr. Musk, excited to be meeting who he considered an industry legend, discussed at length his THE KITCHEN-branded restaurants, including his plans for expanding both THE KITCHEN restaurants and THE KITCHEN COMMUNITY Learning Gardens to communities across the country."
The pair enjoyed their lunch, smiled for a photographer and went their merry way — until September 2015, when, according to the lawsuit, "Mr. Musk learned of shocking news — Wolfgang Puck had decided to adopt and use 'The Kitchen' as the name of his new full service restaurant concept … the same exact mark that The Kitchen has been using and developing for twelve years, and the subject of Mr. Puck's and Mr. Musk's friendly discussion in 2012."
CELEBRITY CHEFS REACT TO DONALD TRUMP'S ELECTION VICTORY
Puck's rapidly expanding restaurant chain (locations are planned at high-traffic airports in Washington, Grand Rapids, Mich., Los Angeles and Greeneville-Spartanburg) has "created actual consumer confusion," the lawsuit claims. "Individuals familiar with [Musk's] THE KITCHEN restaurants have asked about The Kitchen's relationship with Wolfgang Puck and its new 'The Kitchen' restaurants."
Musk's lawyers say he called Puck several times to try to resolve things amicably, but that Puck never returned his calls. The lawyers also allege Puck has refused to consider changing his new chain's name even slightly, to something like "Wolfgang Puck's Kitchen."
Now they're demanding that Puck destroy all signs, articles, promotional, advertising and any other printed materials bearing "The Kitchen" name.
Neither Puck nor his company, Wolfgang Puck Licensing LLC, has responded to requests for comment, according to Nation's Restaurant News.