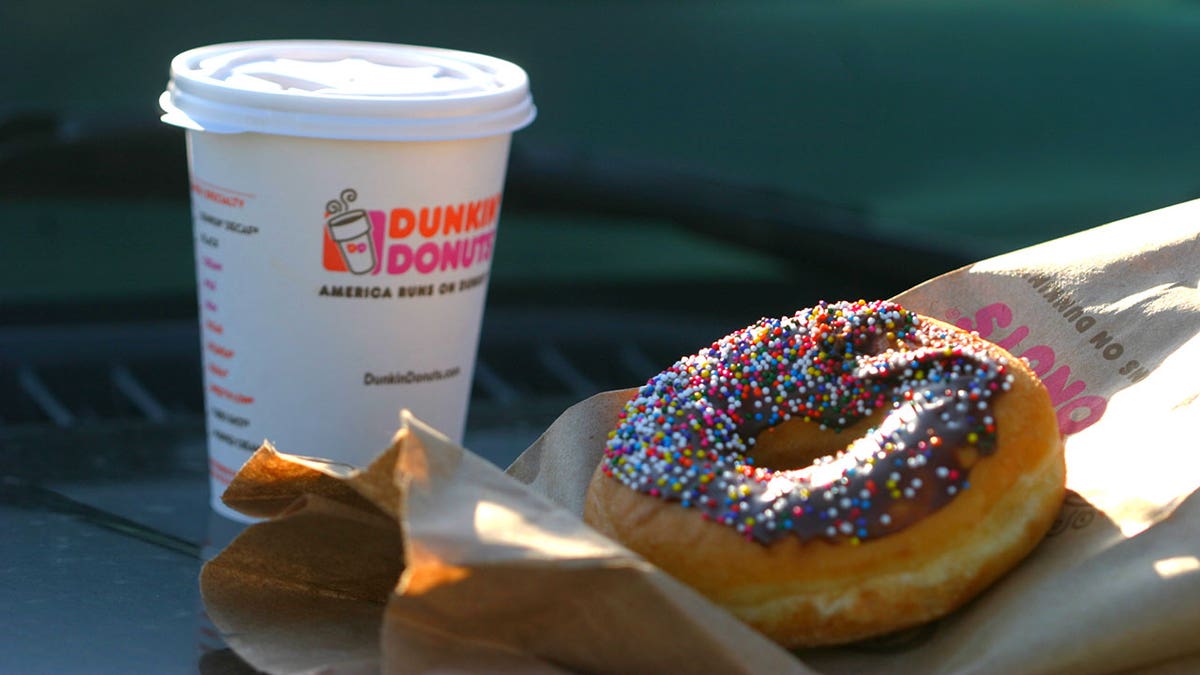 Dunkin' Donuts appears to be taking a page out of KFC's playbook and shortening its name.
As part of a new effort to "reinforce" its prominence as a coffee chain, the new Dunkin' Donuts location in Pasadena, Calif., will display signage that simply reads "Dunkin'," a representative for Dunkin' Brands confirmed in a statement.
DUNKIN' DONUTS WORKER ACCUSED OF REFUSING SERVICE TO COPS
"While we remain the number one retailer of donuts in the country, as part of our efforts to reinforce that Dunkin' Donuts is a beverage-led brand and coffee leader, we will be testing signage in a few locations that refer to the brand simply as "Dunkin'," the company said in a statement obtained by Fox News.
This particular location is also said to be the first of several to adopt the new signage, with more on the way in 2018 if the company's test-runs prove successful.
The news comes less than a week after Dunkin' Donuts unveiled plans to abbreviate its menu to "deliver what matters most to customers," Nation's Restaurant News reported. This fact, coupled with the move to remove "Donuts" from signage at the new storefronts, has lead Quartz to speculate that the company is working to position itself as more of a direct alternative to Starbucks.
However, the company insisted that the name "Dunkin'" is in keeping with the branding of the chain.
"We have been referring to ourselves simply as Dunkin' in our advertising for more than a decade, ever since we introduced our 'America Runs on Dunkin'' campaign," the company wrote in its statement.
"This test coincides with our company's plans to develop a new restaurant image designed to offer guests unparalleled convenience. We do not anticipate making decisions regarding our branding until the latter half of 2018 when we begin rolling out our new store image."
FOLLOW US ON FACEBOOK FOR MORE FOX LIFESTYLE NEWS
Dunkin' Donuts' new Pasadena location is expected to open sometime later this month. A representative for Dunkin' Donuts was not immediately available for comment.