Driscoll's packages Justin Timberlake's 'braspberry' fruit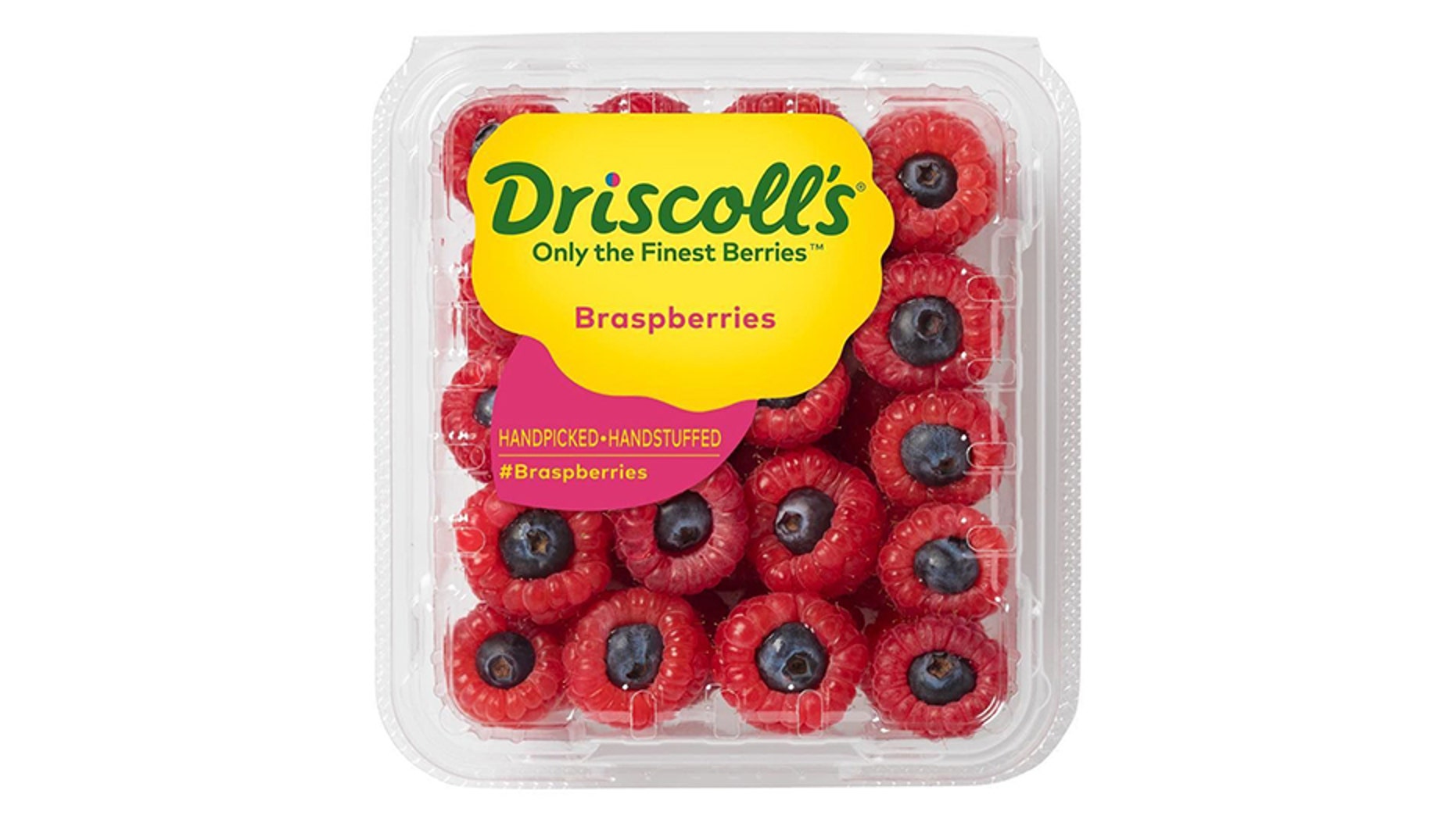 Justin Timberlake is adding another skill to his long résumé of talents: fruit creator.
The pop superstar made a video in December 2017, which went viral on Instagram, showing himself shoving a blueberry into a raspberry – a snack Timberlake coined the "braspberry."
BLACK BEAR SMASHES BAKER'S CAR WINDOW, EATS 2 DOZEN CUPCAKES
Now, nearly six months later, one of America's best-known fruit companies, Driscoll's, is turning Timberlake's creation into a pre-packaged snack.
"From a social media perspective, we saw the braspberry craze take off, and it was only logical that Driscoll's as the berry market leader would innovate the opportunity," said Frances Dillard, the company's director of marketing, global brand lead, Food & Wine reported. "Driscoll's commands 90% market share of raspberries and is the trusted brand for all fresh berries."
Driscoll's teased the launch on its Instagram last week with a picture of the "hand-picked, hand-stuffed" braspberries.
"New berry launch! Fresh from the farm, #Braspberries are an out of this world flavor combination! @justintimberlake, be on the lookout in a grocery store near you," Driscoll's wrote in the caption.
FOLLOW US ON FACEBOOK FOR MORE FOX LIFESTYLE NEWS
However, the berry-inside-of-berry treat is only being packaged for promotional purposes for now because of the amount of labor required to create the new fruit. Each individual braspberry has to be created by hand.
"Driscoll's is working quickly to look for ways to scale for potential retail sales," a spokesperson told Food & Wine.
Until then, you'll just have to create your own braspberry, Justin Timberlake style.