Does the modern restaurant industry need celebrity chefs to thrive?
Are you a restaurant-going risk taker?
Do you jump at the chance to be the first in your crowd to try a meal prepared by unknown chef? Or would you be more comfortable at a celebrity chef's eatery where you know exactly what you're getting...because you've seen it on TV?
Celebrity chefs aren't just people-- they're majorly successful global brands, thanks in large part to the tried-and-true popularity of the Food Network where many have their own programs, says Alex Susskind, a restaurant expert and professor at Cornell University School of Hotel Administration.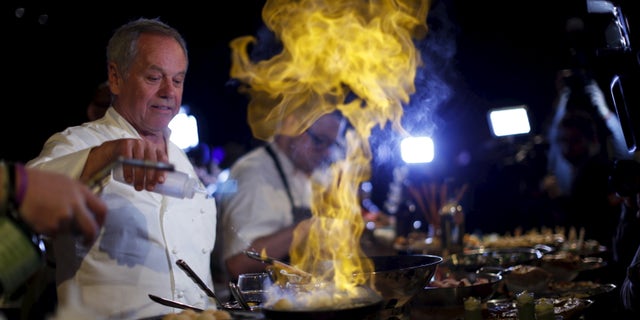 Having a "name" chef can make a big difference, especially in a competitive restaurant environment agrees Avery Fletcher, a restaurant insider who teaches at the NYU School of Professional Studies.  "Celebrity chefs tend to come with media buzz," she explains. The more people talking about the restaurant, positively, the more people will want to try it…Attention tends to beget more attention…and business."
"Having a reputation and a clientele that's developed over time really helps. It's a big advantage," says restauranteur Charlie Palmer, famous for Aureole in New York City and now at Mandalay Bay in Vegas, among other restaurants. He has taken his brand into the hotel industry with upscale boutique properties in San Francisco and north into Wine Country.
"People want an experience that is proven," Palmer explains. "They come because they like the brand."
But these days, in the restaurant world there's more at play than popularity. Celebrity chefs, Fletcher explains, "have impacted what we watch, how we interact on social media and what we eat."
But now, there is "a certain cache" with discovering a new chef.  "I think what we are seeing in some markets is a shift in focus from big name to unknown."
"A brand's fame is not the deciding factor as to whether guests visit," says Anderson Pugash, whose San Francisco restaurants The Dorian and Palm House cater to millennials like himself who demand authenticity in their brands, like knowing exactly where their food comes from and providing one-of-a-kind experiences.  "This is something which many of the older and more famous brands have had a hard time in providing, as formulas that have worked in the past no longer work today," he suggests.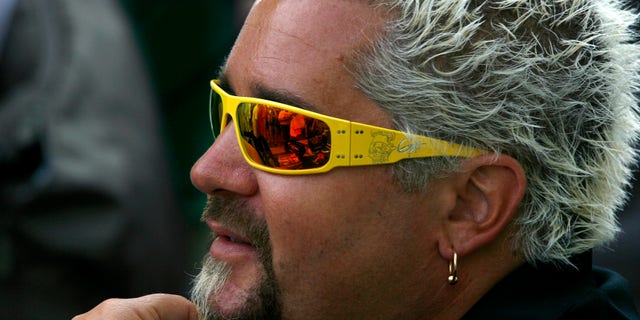 Palmer agreed that chefs must be attuned to diners' increasingly educated palates and their interests in what they are eating and how it was sourced.  Years ago, he said, fine dining restaurants might serve frozen fish without anyone noticing or caring. Today, that's pretty much unheard of in many fine dining eateries. "It is cool for the 25 to 35-year-olds to be in the know about great wine and great food," he said.
Still, celebrity chefs continue to thrive, particularly in tourist meccas like Las Vegas where there are more than 40 celebrity chef restaurants. Same with Orlando, New York and on cruise ships where diners may want the "bragging rights" of visiting their favorite chef's signature or newest eatery and the comfort of a familiar brand. 
They aren't necessarily fine dining experiences either. Consider the popularity of Danny Meyer's Shake Shack burger places, Buddy Velastro's Carlo's Bakeries and Guy Fieri's Guy's Burger Joints aboard Carnival ships.
In other foodie quarters, diners seek bragging rights for exactly the opposite experience-- the chance to discover something brand new in the food world, whether it be an unknown protein or a specialty food truck. "…People will flock to (a restaurant) and keep going if the quality is there," says Pugash.  "If not, they won't."
In the current landscape, there's room for both big name restaurants and newcomers to thrive as Americans continue to eat out in droves-- often several times a week, making the restaurant business a $780 billion industry, per the National Restaurant Association.  Seven in 10 consumers say their favorite restaurant foods provide flavors they can't easily duplicate at home. Travelers also rank dining out high on their vacation to-do  list, per the MMGY 2016 Portrait of American Travelers.
Whether you have a big name or not, however, Susskind notes the restaurant industry is still pretty tough for everyone. Roughly 30 percent of restaurants fail in the first year, he says, with the number one reason being that those running the eatery don't have enough money behind them during the months it takes to build the clientele.
Those with a big name, a track record and a team, presumably won't have those financial start up issues, but they may not succeed if the consistency of service and the quality of the food aren't what customers expect, said Susskind.
Even one of the world's most successful restaurateurs agrees.
Says Charlie Palmer, "There is nothing easy about opening a restaurant, It is one of the most complicated business to be in…and turn a profit."