Denver City Council stalls Chick-fil-A consideration citing its gay marriage stance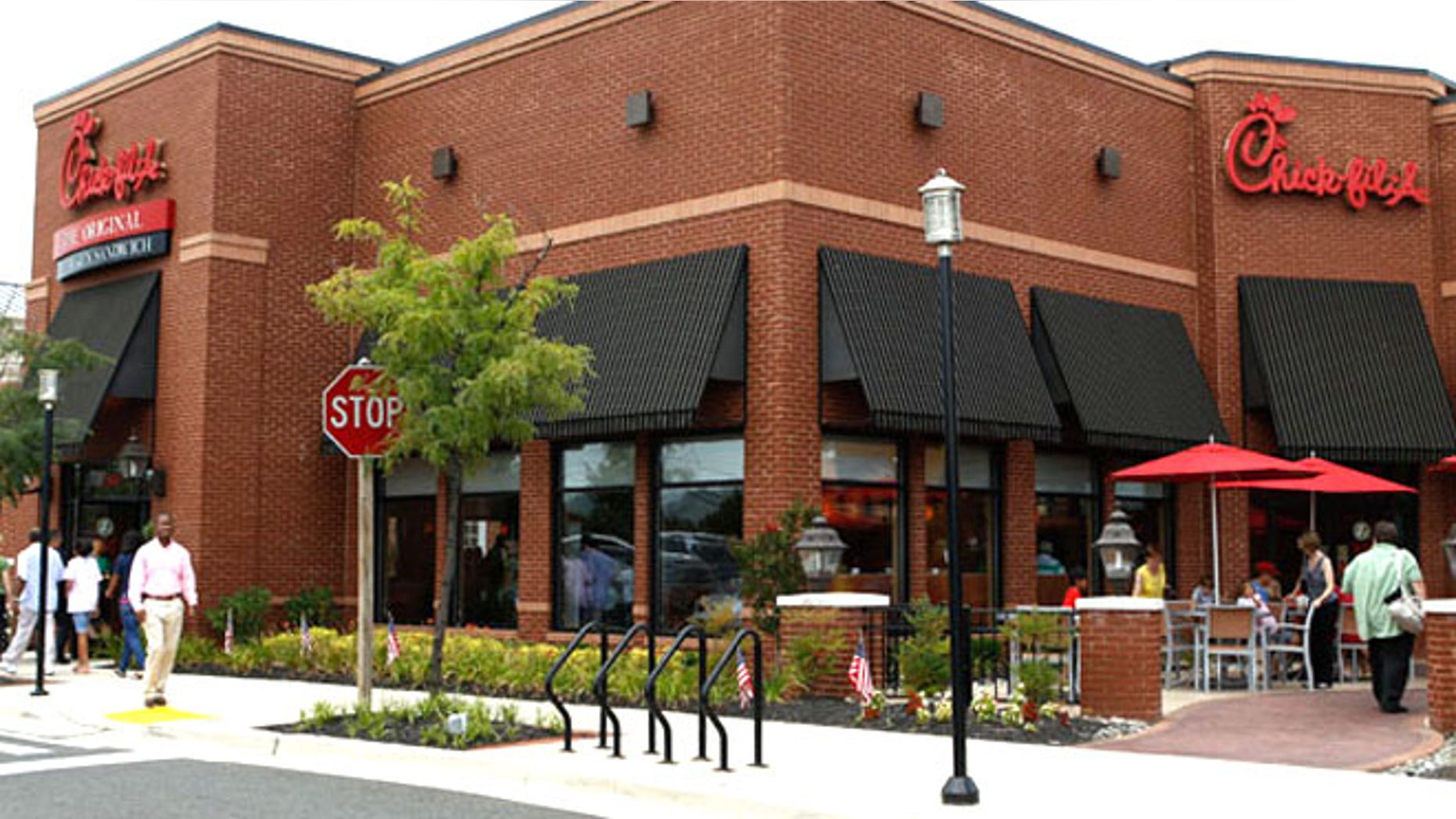 Some Denver City Council members have stalled consideration of Chick-fil-A's bid for a 7-year concession to operate a restaurant at the Denver International Airport, citing the company's stance against same-sex marriage.
According to the Denver Post, Business Development Committee member Paul Lopez believes that having the chicken chain at the airport is a "moral issue on the city."
Openly gay councilwoman Robin Kniech, while addressing the council Tuesday, said: "We really want to look into the policies and practices of these companies, and just make sure that they conform to ours in the city, the State of Colorado. We have a marriage decision nationally. This is really about policies and it's about practices."
During the meeting none of the 10 members in attendance defended Chick-fil-A.
Kniech later told the Denver Post she was worried about a franchise in Denver generating "corporate profits used to fund and fuel discrimination."
In 2012, Chick-fil-A's president Dan Cathy said that the "biblical definition of the family unit" did not include same-sex marriage.
Soon after Cathy's controversial statement, Boston and Chicago tried to block new Chick-fil-A locations but efforts were not successful.   In the past two years, the fast food chain has been trying to update its image as it appeals to a younger market, and Cathy has said he regrets inserting the company into political debates.
In response the Denver City Council, Chick-fil-A released a statement, saying:
"Chick-fil-A, Inc. and its franchised restaurant owners are equal opportunity employers, employing more than 75,000 individuals who represent many diverse viewpoints, opinions, backgrounds and beliefs."
If the Business Development Committee rejects the lease, an individual member could introduce the deal in the full council, the Post reported.