Crème brûlée torch explodes in Swiss restaurant, injuring 15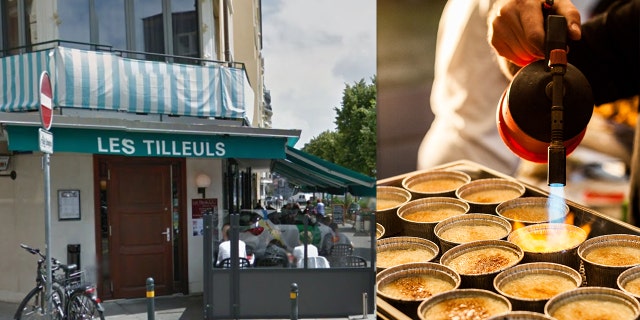 Dessert got dangerous at a Swiss restaurant, when 15 people were injured in a crème brûlée torch explosion.
A small gas canister used to top the upscale desert exploded in the kitchen of Italian restaurant Les Tilleuls in Geneva, The Local Switzerland reports. Happening in the middle of lunch time rush, the blast was big enough to destroy the restaurant's kitchen as the windows shattered and a glass ceiling fell on top off a crowded outdoor terrace.
RESTAURANT PATRON BANNED FOR COMPLAINING TOO MUCH, ASKED TO 'KINDLY REFRAIN FROM VISITING' IN LETTER FROM OWNERS
According to the outlet, 15 people were injured in the April 7 blast, including two employees who were in the kitchen during the explosion and reportedly suffered burns. Eight were hospitalized, but none of the injuries were reported to be life-threatening.
"It appears to have been an accident. The volume of gas was quite small, but the blow-back effect was impressive," rescue services captain Frederic Jaques said, according to The Local.
DISNEYLAND LAUNCHES DOLE WHIP DONUT
Jacques added that Geneva's forensic police are investigating the cause of the explosion, noting that accidents involving gas canisters were rare in a restaurant environment.
The next day, representatives for Les Tilleuls took to Facebook to apologize for the calamity, sharing photos and updates.
"Following our experience of the day, we do not recommend that we use kitchen torches. As far as we are concerned, we will no longer use it in our kitchens, because there are enough techniques of preparation and cooking to pass through!" they quipped.
The restaurant is scheduled to reopen its doors on April 11.
As noted by The Daily Meal, handling a torch to perfect the brittle caramel layer atop the custard of creme brûlée is one of the reasons it is considered one of the most difficult desserts to make.