Couple leaves waitress a $1,200 tip on a $20 bill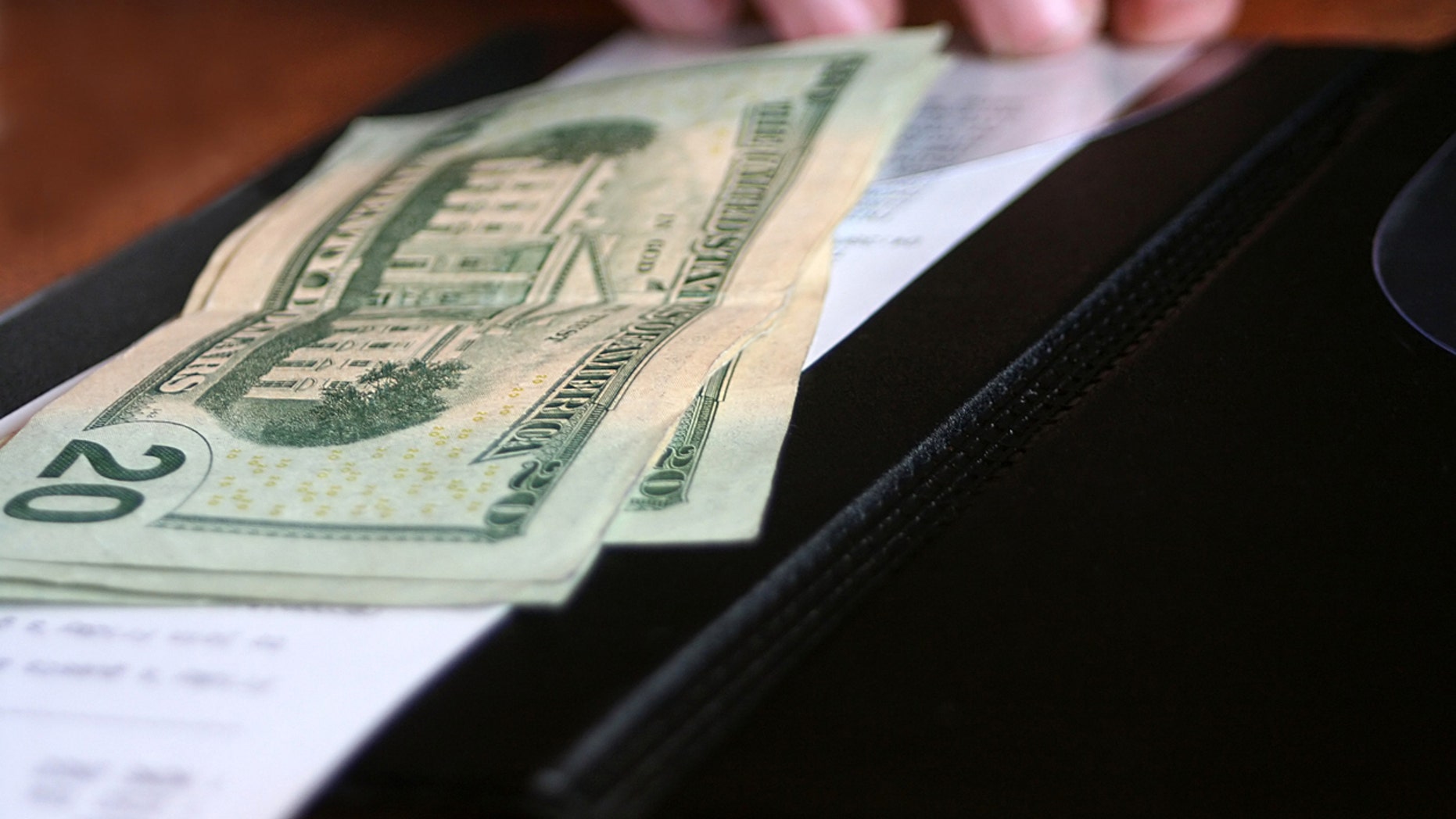 This server's sunny disposition earned her something to smile about.
A MCDONALD'S KIOSK SOLD THIS PERSON AN EMPTY BAG
Brianna Siegel served a couple on Tuesday evening when they came to where she was waitressing at Bar Louie in Woodbridge. After the meal was over, the two paid their $20 bill and handed Siegel an envelope with instructions to not open it until she got home.
Siegel, who has been a waitress for a long time, told News 12 New Jersey, that it's not always easy waiting tables, but she's happy to do it.
"I've been in the food industry all my life…it's my favorite thing to do," she said.
Well, her favorite thing to do is giving back to her in a major way when she saw what the couple had left her.
Upon opening the envelope, Siegel nearly fell on her knees she told the new outlet. Inside was a check made out to her for $1,200. The couple also included a note citing bible verses that ended with a sweet sentiment: "Whenever it gets hard, know God got you."
Brent Ruhkamp, the restaurant's general manager, is happy it was upbeat Siegel who received the amazingly generous gift.
"She's always willing to come in," he told News 12. "Always willing to help out. She's a great worker for us."
FOLLOW US ON FACEBOOK FOR MORE FOX LIFESTYLE NEWS
Siegel says she deposited the check and plans to use the money toward nursing school and a new car.