Couple gets married at California Costco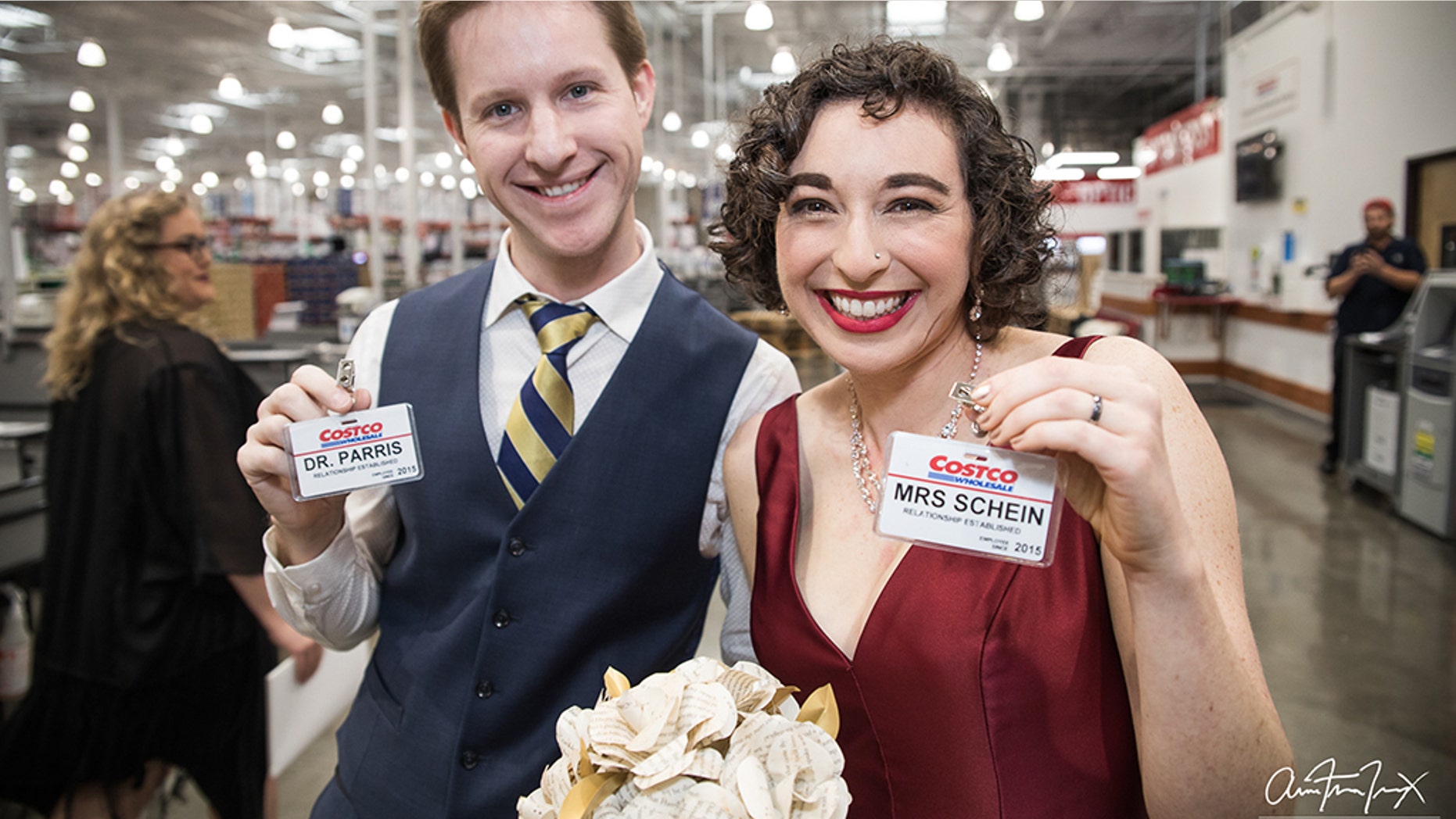 One happy couple tied the knot in a ceremony that reflected both their passions and love story, saying "I do" in a Harry Potter themed wedding at a California Costco, the site of their first date.
On Nov. 29, Margot Schein and Julian Parris said "I do" at a Costco in the Mission Valley neighborhood of San Diego, Fox 47 reports. The lovebirds got hitched on the date of their three-year anniversary, after first connecting on dating app OkCupid, as per Today.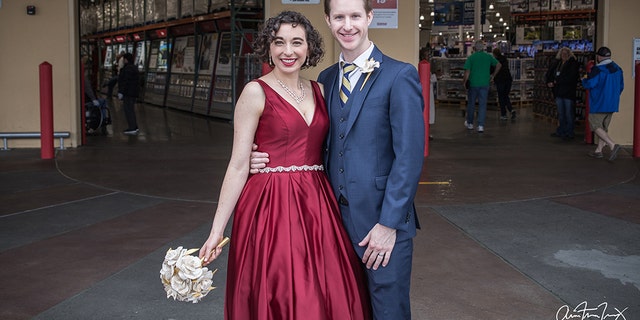 "We have so much in common, but Costco is the first thing," the bride told the outlet.
BRIDESMAID IMMEDIATELY GETS ENGAGED AFTER CATCHING WEDDING BOUQUET
According to the outlet, Schein was first intrigued by Parris' OkCupid profile, which mentioned that one of his favorite date spots was Costco – a love she also shared. Meeting up at their local superstore and immediately hitting it off, the couple have been together ever since and the rest is history.
"I remember the way we meandered up and down the aisles and how I completely forgot to get most of the things I had on my list because I couldn't take my eyes off of you," the groom recalled in his vows.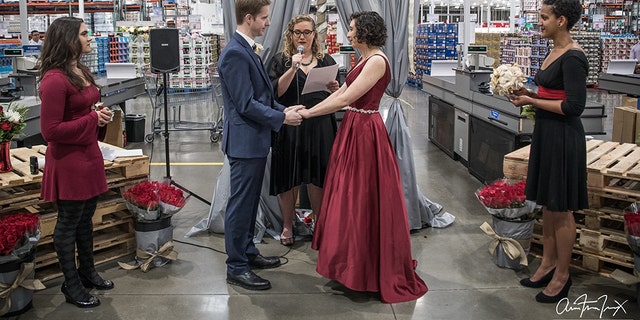 After getting engaged in June, Schein says that the discount warehouse club was the only logical place to get married.
"It had to be in the Costco where we had our first date," she said.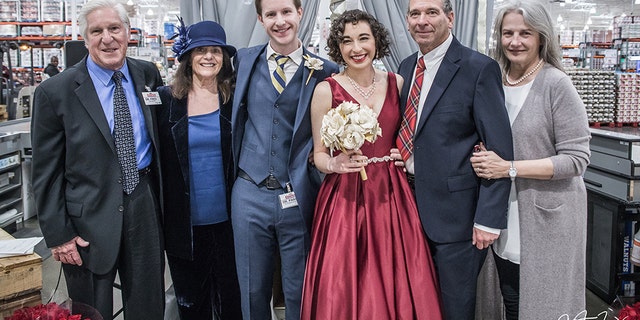 Surrounded by loved ones and store employees, Schein and Parris became husband and wife in a ceremony that also paid tribute to their love of Harry Potter. The bride sported a scarlet wedding gown, in honor of the Gryffindor House colors, and carried a bouquet of "paper flowers made with pages from the beloved J.K. Rowling novel," Today reports. The groom also donned a blue and bronze tie with his navy suit in honor of his favorite house, Ravenclaw.
FOLLOW US ON FACEBOOK FOR MORE FOX LIFESTYLE NEWS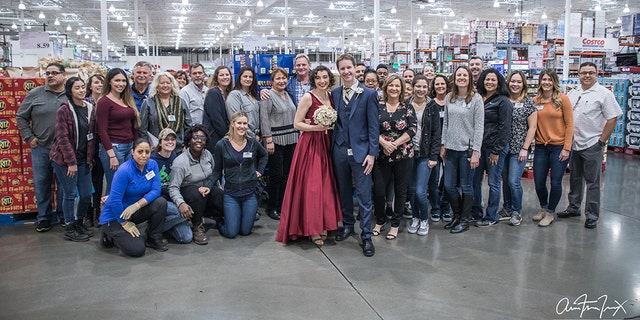 Looking back, the bride says that the wedding day "was perfect from start to finish," thanks to the help of the generous Costco staffers. The newlyweds were even presented with a cake, bottle of champagne, and personalized Costco name tags at their nuptials, according to the outlet.
"[The Costco employees] went above and beyond to create an incredibly beautiful wedding area inside the store," Schein said. "They set up chairs for our family and friends and decorated the whole area with rose petals. They were all so invested in our love story."
They're not the only ones to celebrate their big day at the superstore – in September 2017, an Australian couple made headlines for saying "I do" at a Costco Down Under.