Thanksgiving brings family members together every year over a delicious meal.
This year, we want to bring everyone together around a table filled with adorable Thanksgiving decorations. These quick and easy DIY ideas add a little something extra that makes all of the difference on this holiday. Thanksgiving is all about celebrating what you're thankful for, and this year we're thankful for these cute, easy Thanksgiving table decorations.
1. Tiny White Pumpkins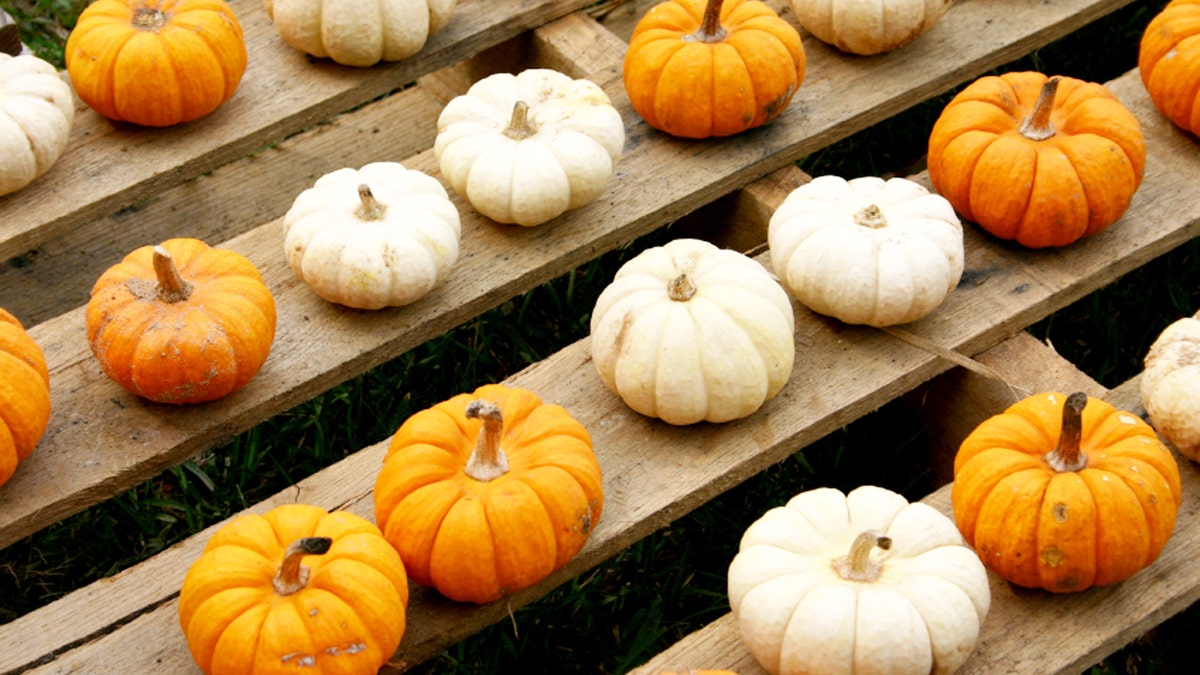 Line your table with these decorative pumpkins to celebrate the fall harvest. They make an adorable centerpiece and can also be used to decorate the length of your table runner for an easy Thanksgiving decorating idea. You can also add some maroon or gold paint, and paint stripes on your pumpkins to spice them up a bit.
2. Cranberry Flowers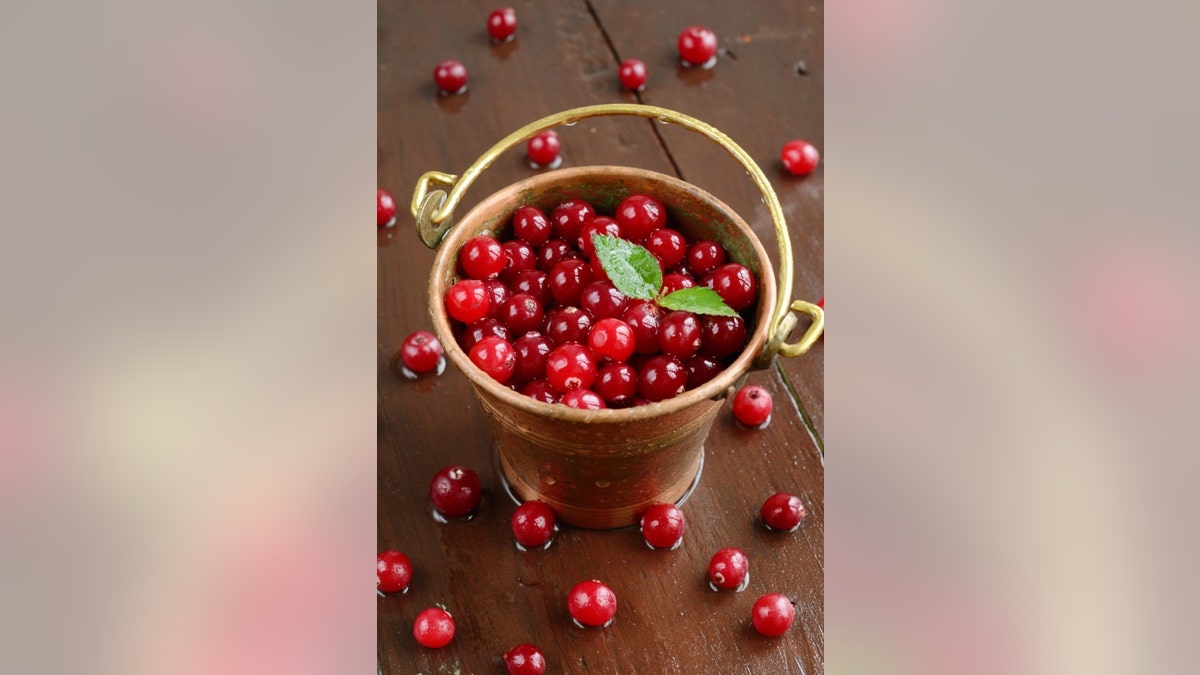 Adding cranberries to the water in the vases for flowers is an easy Thanksgiving table idea that adds a beautiful festive element to your floral arrangement. The cranberries float in the water to create an eye-catching red top to your vase. Place two or three miniature vases with cranberries on the table to go along with your flowers.
A flower that would look lovely in cranberry water vases is the sunflower. The yellow from the sunflowers looks great contrasted with the red from the cranberries, and offsets the brown from your Thanksgiving table.
3. Decorative Leaf Place Cards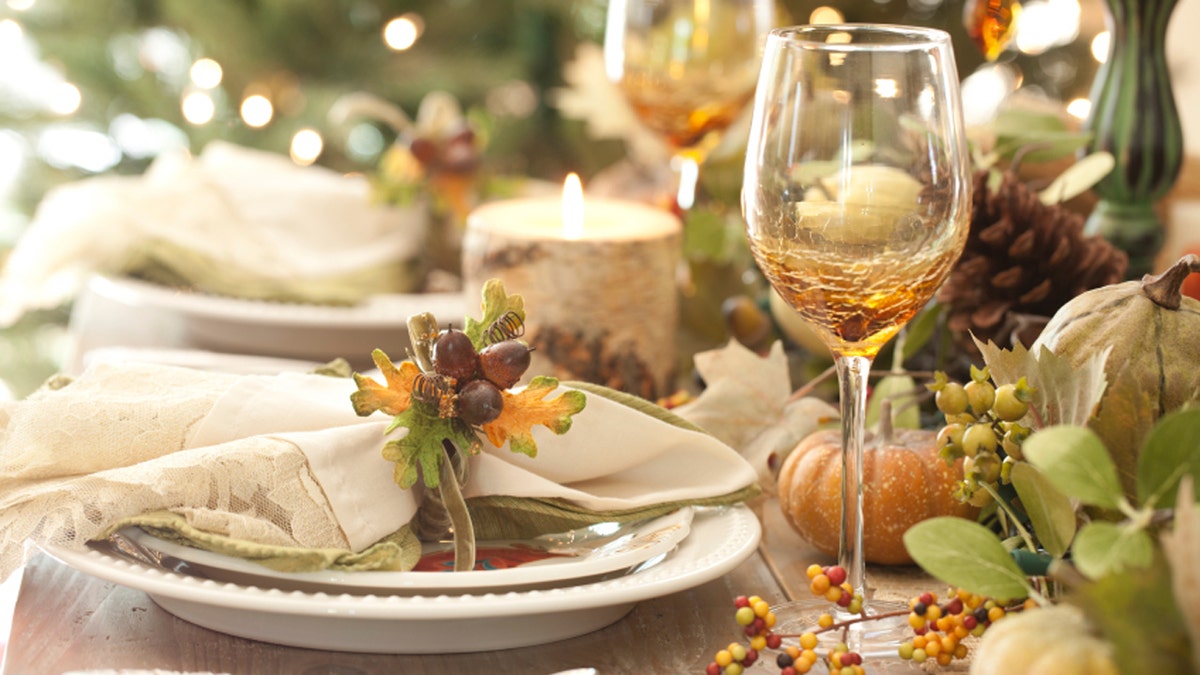 If you're hosting a lot of guests for Thanksgiving dinner, adding place cards is an easy way to make sure everyone has a seat next to someone they're comfortable around. Use decorative fall leaves from any craft store and write your guests' names down in permanent marker on each one. Your friends and family will love finding a cute yellow or red leaf on their plate.
4. Tealight Candles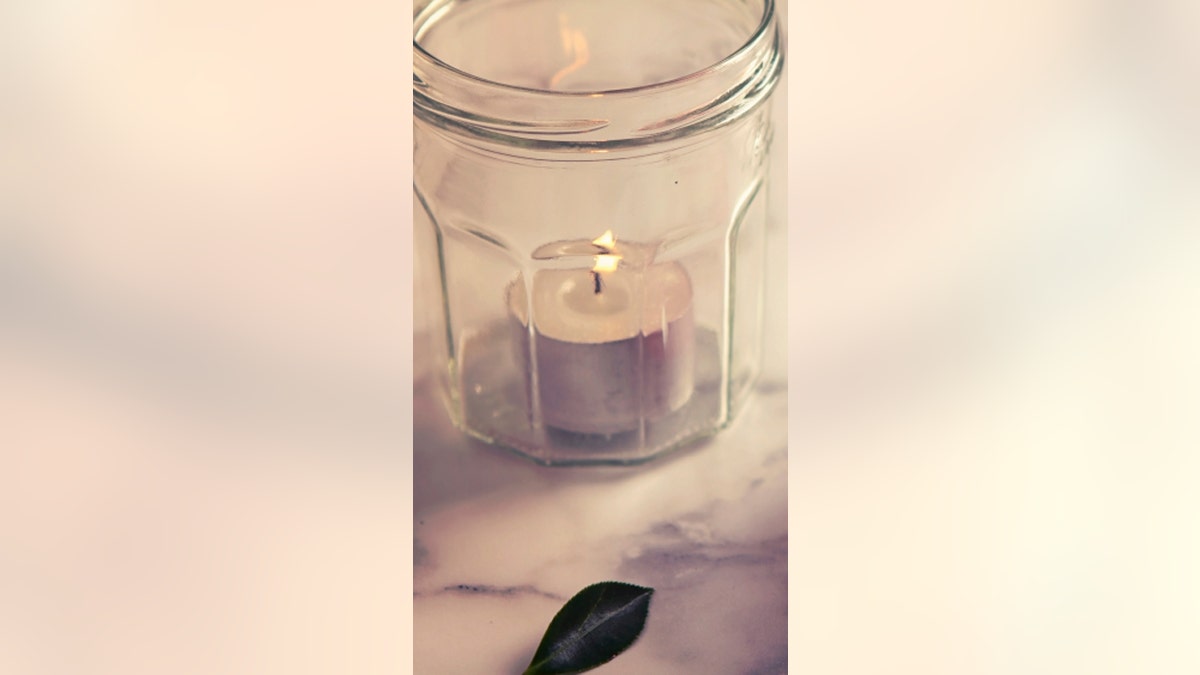 Add a warm glow to your Thanksgiving table using tea lights, mason jars, and popcorn kernels. Fill your mason jars about halfway with the kernels, then place a tea light on top in each one.
Check out more unique ideas for festive holiday table decor.
More from The Daily Meal
25 Holiday Dishes Guaranteed to Impress Your In-Laws
9 Tips for Decorating Your Thanksgiving Table
10 Things You Didn't Know About Turkey
26 Tips for a Healthy and Happy Thanksgiving from Top Nutritionists