Chipotle's Sofritas vegan tofu goes national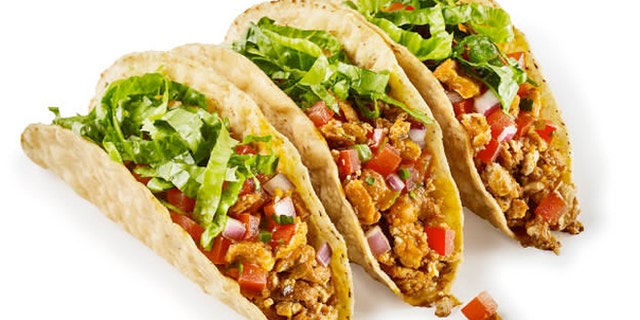 After a year of testing, Chipotle says it's adding a meatless protein that will be used to make vegan and veggie burritos and tacos to its nationwide menu.
Sofritas is an organic tofu that's shredded and braised with chipotle chilis, roasted poblanos and spices.
Chipotle culinary manager Nate Appleman tells Fast Company that the product went through several revisions before the chain settled on a chili-based recipe that mimics chorizo. So, for example, instead of just chicken or beef, customers can add Sorfritas to their burritos or tacos.
The spicy shredded tofu has been available in select markets like Baltimore and Philadelphia. Starting March 3, it will be available in New York City and Boston, and is rolling out nationally.
The company partnered with soy producer Hodo Soy and worked with them to make their organic, GMO-free, soy-based protein into a tasty taco filling.
Chipotle hopes that the new product will appeal to meat eaters along with vegans and vegetarians, and fits in well with the company's overall commitment to sustainable farming.
Sofritas are available in tacos, burritos, bowls and salads, and will be sold at the same price as Chipotle's chicken option. Locally, that's $6.37.