Chick-Fil-A tops KFC as top chicken chain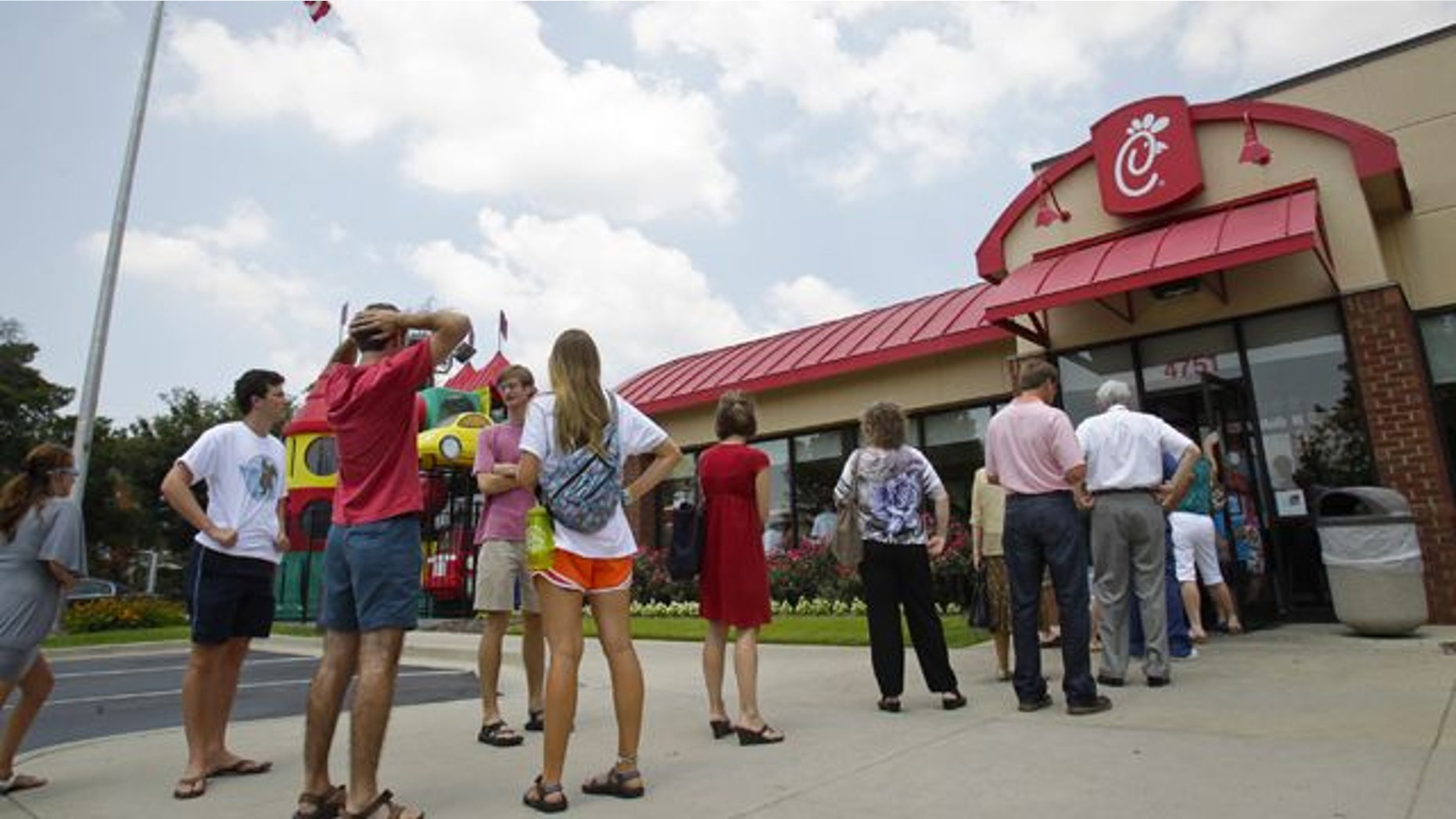 Chick-fil-A has beaten KFC as the fried chicken king for the second year in a row.
Sales at the Atlanta-based chain passed $5 billion, compared with KFC's $4.2 billion, reports Bloomberg Businessweek.
Chick-fil-A also beat The Colonel in chicken sales in 2012, according to the annual QSR magazine sales rankings released in 2013.  This year it continued to widen its lead over KFC, although KFC is still much bigger globally.  Chick-fil-A has less than half the amount of locations as KFC (1,775 U.S. stores to KFC's 4,491) and its restaurants are not open on Sunday due to religious reasons.
Chick-fil-A's success can be partially attributed to its breakfast menu (something KFC does not have), and its huge following for the popular chicken sandwich and waffle fries.
KFC, owned by Yum Brands Inc., has been struggling in recent years, despite a variety of new menu items like boneless chicken pieces and snack cups designed to fit in a car cup holder.
Despite stirring national controversy two years ago with his criticism of gay marriage, the chain's owner, Dan Cathy's Christian faith and personal views may have also helped generate higher chicken sales.  According to the  Atlanta Times-Journal , Chick-Fil-A won loyal customers giving free chicken to protesters.
A representative for Chick-fil-A said in an email the company was "deeply grateful" for its loyal customers as it expands into new markets.
The Associated Press contributed to this report.