Carrots with Chocolate Bock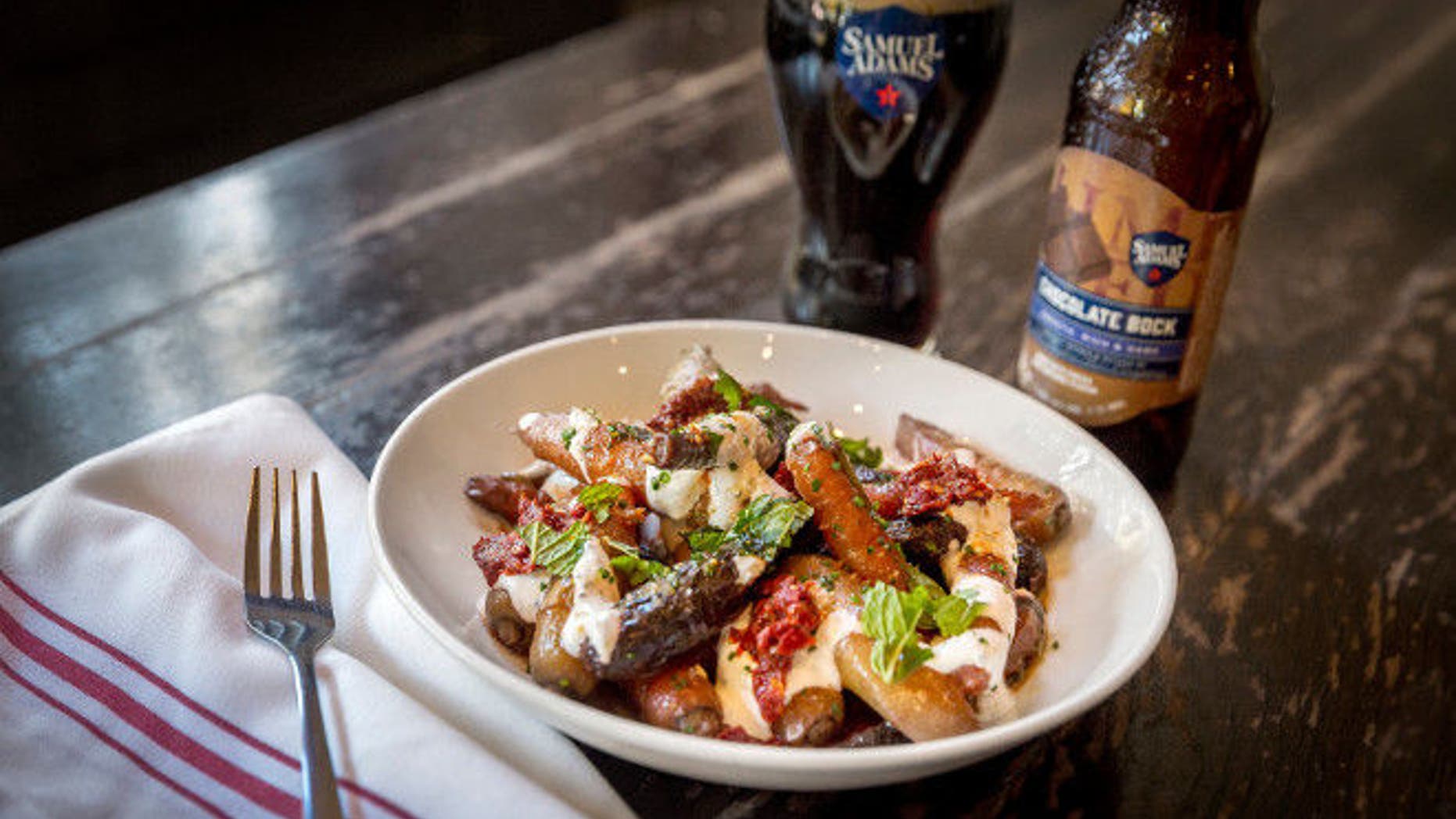 These hay smoked heirloom carrots are drizzled with Sam Adams Chocolate Bock, buttermilk and dill and are served with harissa. They make for a great side dish, perfect for Friendsgiving!
Cook Time:20 min
Prep Time:1 hours30 min
Total Time:1 hours50 min
Servings: 6
Ingredients:
1/2 cup buttermilk
1 cup yogurt
1 teaspoon curry powder
5 sprigs of dill chopped
lemon juice
salt
4 ounce brown butter
8 sage leaves
1 sprig rosemary
2 sprig thyme
1 bay leaf
3 ounce Chocolate Bock
1/2 cup harissa or sriracha sauce
Preparation:
Mix buttermilk, yogurt, curry powder, and dill in a bowl until smooth. Add lemon juice and salt to taste.
Roast the carrots in brown butter with the sage, rosemary, thyme and bay leaf. Continue basting with butter until carrots become tender. Season with salt and pepper. Pour in 3 oz chocolate bock, cook until glazed and reserve.
Put carrots on a platter. Drizzle with Buttermilk vinaigrette alongside dollops of harrissa or siracha. Garnish with orange zest, sea salt, chives and mint.