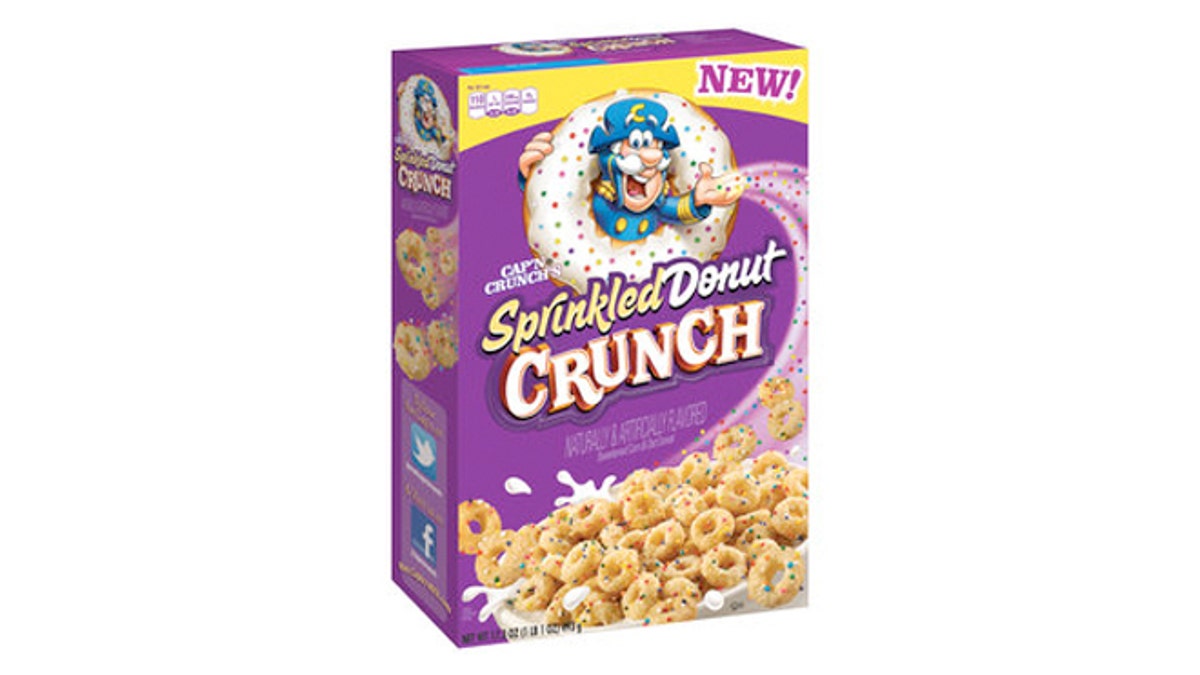 What better way to rebound from a scandal than to serve up millions of donuts?
After the indignity Cap'n Crunch suffered last year, when the world discovered he was an imposter -- the three stripes on his cuffs signify a commander and not a captain-- the seafaring breakfast character has returned with an ambitious new cereal.
Quaker Oats, the company that makes Cap'n Crunch, recently released a cereal called Sprinkled Donut Crunch. The breakfast treat features tiny donut-flavored O's covered in rainbow sprinkles.
It's hard to stay mad at the man when he comes back peddling donuts.
Editor's note: This story updates an earlier version that incorrectly identified General Mills as the maker of Cap'n Crunch. We apologize for this error.