Canadian chicken loves Tim Hortons, crosses the road daily to get to doughnut shop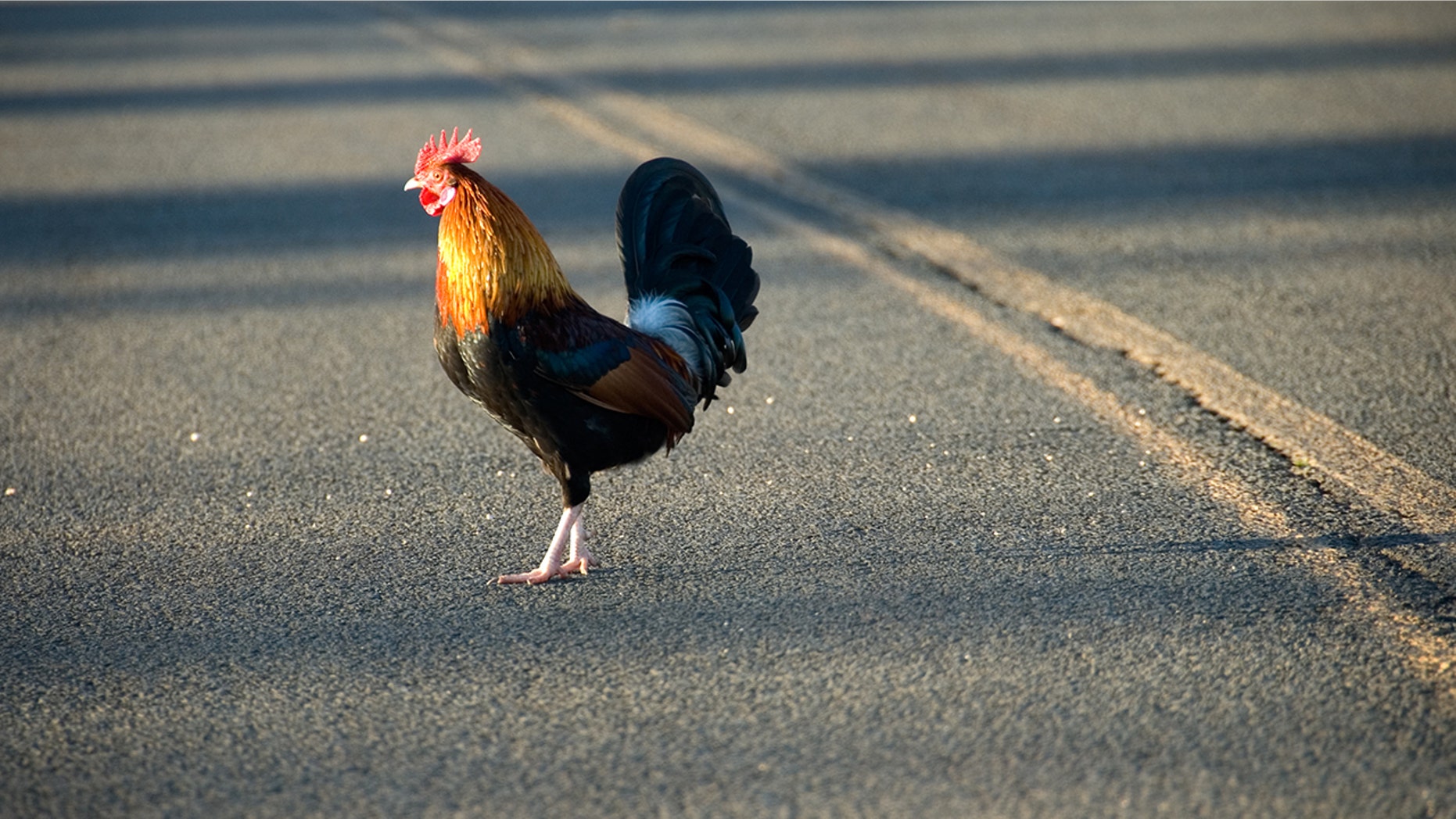 People in the Canadian town of Shediac, New Brunswick, might have the real answer to why the chicken crossed the road.
The bird, who's become somewhat of a local celebrity, crosses Main Street every day around 1 p.m. like clockwork to go to the Tim Hortons, CBC News reports.
"I think he's got a Tim Hortons addiction," said Tim Hortons employee Marcelle Leger to CBC News.
TIM HORTONS TO SELL POUTINE DOUGHNUT FOR CANADA DAY
She said the chicken has to cross a busy road to get to the doughnut shop, watching for traffic and often waiting up to 10 minutes before coming over. Locals who have become aware of the bird often stop their cars to let it cross, while others have taken to escorting it on foot to safety.
According to CBC News, the chicken lives as a family pet at a house across from the chain, but as it turns out, it's actually illegal to keep an urban "backyard" chicken in Shediac. However, officials said it had no idea who the chicken actually belongs to and local law enforcement has been unsuccessful at capturing it.
FOLLOW US ON FACEBOOK FOR MORE FOX LIFESTYLE NEWS
So what's the chicken do once it gets to the other side?
"He just crosses the road, and picks at the grass, and comes around the Tim's and picks a few little things up, tries to find something to eat," said Donald Bourgoin, a regular customer, to CBC News.
"He keeps crossing the road to have a coffee at Tim Hortons I guess … or maybe he likes their muffins!" said Larry Leger, who visits the Time Hortons up to three times a day.