Lawmakers in California are aiming to curb the state's consumption of sodas and other sugary beverages with a variety of proposed legislation announced on Wednesday.
The bills, spearheaded by five state lawmakers, include measures that would require health warnings on sugary soft drinks, and proposals to ban the sale of such drinks at checkout areas as well as the sale of unsealed fountain drinks in cups larger than 16 ounces.
Assemblyman Richard Bloom (D-Santa Monica) also proposed a tax on the sugary beverages, which include sweetened iced teas, coffees and sports drinks, though details of the exact rate were not discussed, USA Today reported. Bloom, however, has supported a $0.2 per-ounce tax in previous proposals, according to the L.A. Times.
WATCH: VIRAL 'CHICKEN SODA' GIRL TRIES DIPPING CHICKEN INTO ALTERNATE SOFT DRINKS
Bloom added that the revenue generated from his proposed tax would offset heath care costs in the state. His bill is also supported by the California Medical Association and California Dental Association, the L.A. Times reported.
"We have ignored this crisis for too long," Bloom stated, referring to the number of Californians suffering from diabetes or prediabetes. "We are standing on the edge of a cliff and addressing this health crisis requires a multi-pronged approach like the one you see today."
The American Diabetes Association reported in 2017 that 13.4 percent of all adults in California or over 4 million people, have diabetes, with another 10-plus million having prediabetes.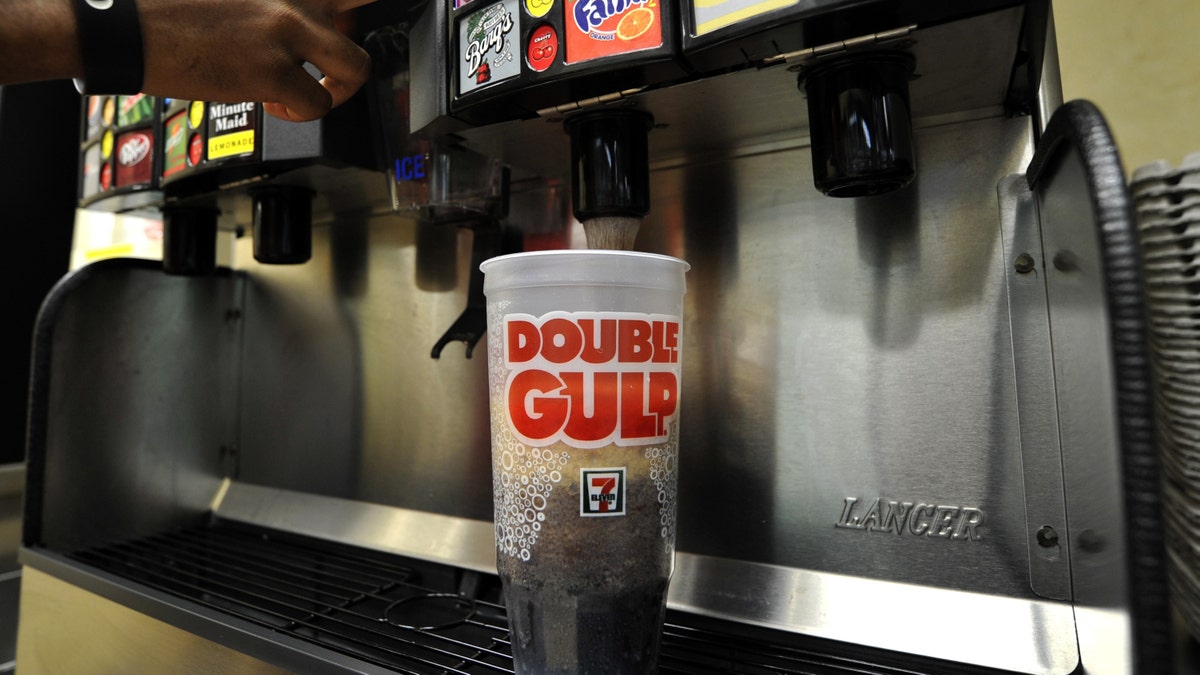 Assemblyman David Chiu (D-San Francisco) also likened the soda industry to the "tobacco industry," accusing it of using "tactics to victimize low-income communities, communities of color throughout our country," USA Today reported.
DR. PEPPER LAUNCHES PETITION TO BECOME OFFICIAL SOFT DRINK OF TEXAS
In response, Assemblyman James Gallagher (R-Yuba City) called the proposals "the kind of government intrusion that people can't stand."
"Californians don't want to be treated like children," he stated, per the L.A. Times.
Representatives of the beverage industry say the taxes would businesses and consumers, particularly those in lower-income communities.
The "burden of paying the tax would disproportionately fall on some groups relative to others," said Steven Maviglio, a spokesman for the American Beverage Association.
The latest proposed bills follow a similar bill proposed in California in Aug. 2018, encouraging the state's restaurants to serve only milk or water with kids' meals.
CLICK HERE TO GET THE FOX NEWS APP
The assemblymen's bills also come the same day Connecticut Gov. Ned Lamont proposed a statewide tax on sugary drinks at a rate of $1.5 per ounce, in addition to taxes on electronic cigarettes and plastic bags, per The Hartford Courant.