California city wants to charge for every disposable takeout container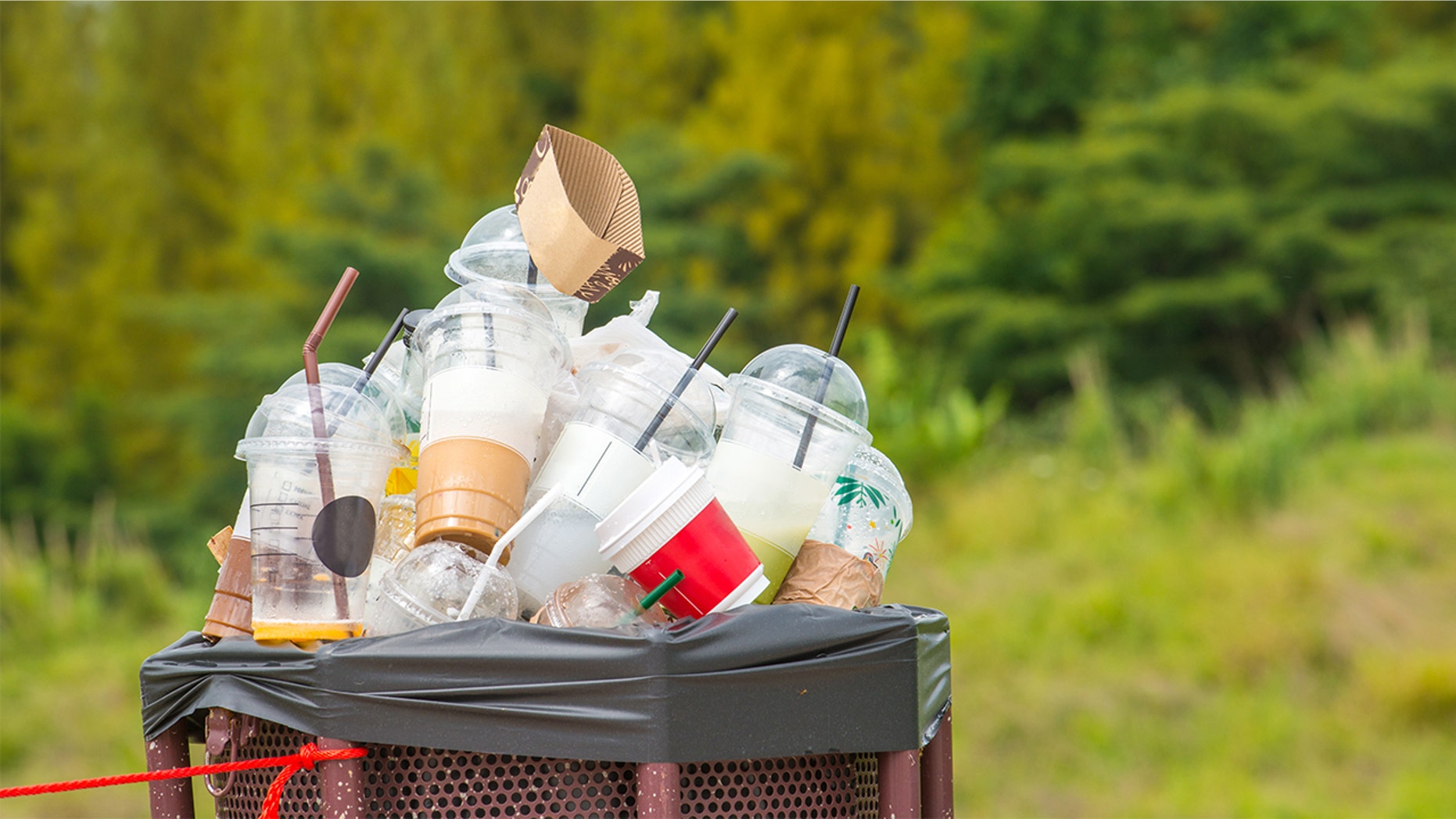 While many cities across the world are banning plastic grocery bags in an effort to cut back on waste, one city in California is taking it one step further by targeting disposable containers and cups.
Berkeley Mayor Jesse Arreguín held an event Tuesday at the local recycling yard to introduce the legislation, which would encourage people to bring their own reusable containers and cups to restaurants and coffee shops or be charged an extra 25 cents.
FAMILY SUING AMERICAN AIRLINES OVER DEATH OF 25-YEAR-OLD WOMAN
The Disposable-Free Dining plan would also require to-go containers to be 100 percent compostable or recyclable, chosen from a pre-approved list. Straws, napkins and coffee stirrers would be free upon request, The Daily Californian reports.
"Many dining establishments continue to use single-use cups, plates, boxes, straws and cutlery," Arreguín said at the event, according to The Daily Californian. "That's why we feel it's essential that we must create a mandate for businesses in our city to do the right thing."
California was the first state to ban single-use plastic bags, a move that seems to be making an impact since being enacted in 2015. On the annual coastal cleanup day last year, nearly two-thirds fewer plastic bags were collected compared to 2010, the San Francisco Chronicle reports.
FOLLOW US ON FACEBOOK FOR MORE FOX LIFESTYLE NEWS
Studies estimate that one-quarter of all waste produced in California is from single-use food and beverage disposables, which reportedly can take centuries to decompose.