Burger King trained guide dog to sniff out Whoppers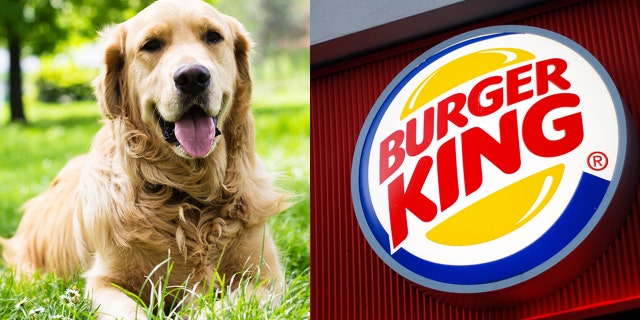 Now that's a good dog.
On April 12, Burger King's U.K. branch released a video to YouTube of a guide dog being successfully trained to smell out flame-grilled Whoppers for his visually impaired owner.
British hockey player Nathan Tree describes his golden retriever Flynn as his "best friend" who "saves my life every day." Traveling often for his career on the ice, Tree was inspired to teach his pup to sniff out Burger King Whoppers, his "go-to food."
'BOXED BEER' COULD BE THE NEW DRINKING TREND
"When you travel, it's hard to find something to eat. I didn't really know if it was possible, I just thought it was a cool idea," he jokes in the nearly three minute clip. "Whopper dog!"
Fortunately for the sweet pair, dog trainers in the video say that it's "incredibly easy" to teach a dog to detect the scent of flame-grilled beef.
After fifteen days of training, Flynn is successfully able to identify a flame-grilled Whopper in a blind scent test with another burger and fish and chips, just in time for Tree's trip to Paris.
TARANTULA BURGER SPECIAL SOLD AT NORTH CAROLINA RESTAURANT HAS LEGS
Trotting his owner through the City of Lights, Flynn successfully leads Tree to a Burger King, where he is praised as a "good boy" for his quick thinking.

While it's not evident how much of the ad from Grabarz & Partner is staged, it is adorable to see the #WhopperDog achieve his goal.