Artist uses bubble gum to make pricey sculptures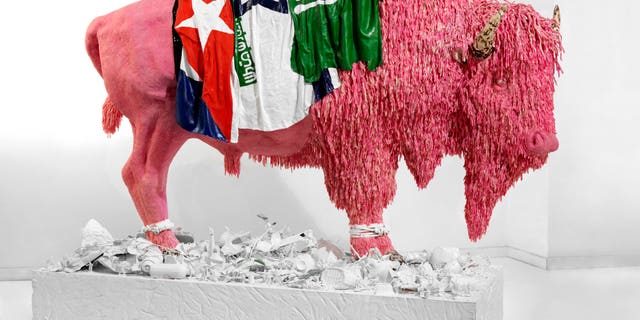 Chew on this.
One Italian artist is taking ordinary bubble gum and elevating it to high art with his life-size sculptures that command anywhere from $6,000 up to $56,000.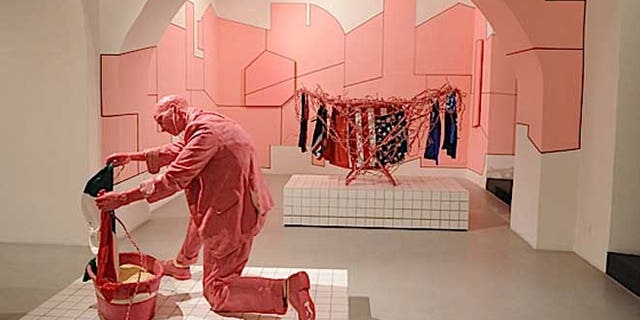 Maurizio Savini started working bubble gum in the late 1990's after years of working with paints and traditional sculpting materials like plaster and other pliable materials. The artist says he chose bubble gum because it represents the influence of American pop culture, which is one of the underlying themes to his work.
"Our life is characterized by a constant dialogue between our self and consumption-- consumption as biological waste, of ourselves and others, but also the trivial destruction of products," Savini told FoxNews.com. "Bubble gum is not a food and pink signifies something that's artificial or fake-- which makes it a great medium for my artwork."
Wondering how he makes his animals and life-sized figures stick? None of the gum has been chewed, says Savini. "That's a question I get all the time."
Instead, he and his assistants warm the gum with hot air guns to make it into a pliable material. It is then flattened and smoothed with marble rolling pins.
"My work requires a lot of dexterity during the sculpting process because the material is so soft and changes its form as soon as you touch it," Savini explained. "It's a very unconventional material for artwork."
In the beginning, his creations used to fall apart within months due to the gum's high sugar content. But after working with a chemist in 2002, came up with a proprietary mix of antibiotics and formaldehyde to seal his work. Now, instead of traditional bubble gum, he uses industrial chewing gum which retails for $1000 for 55 pounds.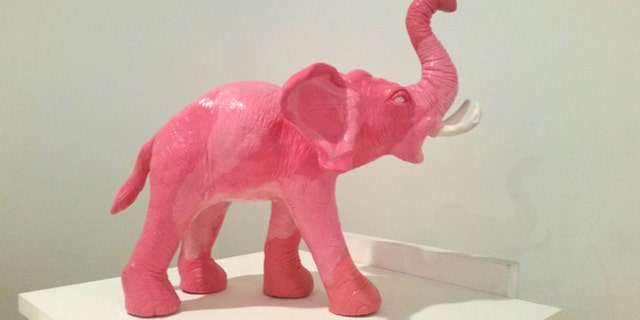 And don't even think of biting through one of these pieces. Most of the sculptures are not all candy. The artist begins with a fiberglass base and carefully applies sheets of the malleable pink material, while using a scalpel to cut and sculpt details. An artwork can take 10 days for a small turtle up to three of four months for the life size land mammals. Larger works contain as many as 3,000 pieces of gum. Once a project is complete, its sealed with the chemical to prevent it from deteriorating.
Despite gum being his preferred medium, Savini says he doesn't have a taste for it.
"I actually don't like chewing bubble gum at all. For me, it's just a material for my work."
His work has been showcased worldwide, including the Emmanuel Fremin Gallery in New York City. Want to snag a bubble gum sculpture of your own? Savini's next exhibition is being held at Art Southampton, July 9 through 13.