Spirited travelers, take heart. Vineyard vacations, those storied but staid trips filled with incomprehensible tasting notes and pricey takeaways, are not the only option. These days, some of the hottest trips for thirsty travelers are decidedly closer to home.
Welcome to Beer Country, USA. From Ommegang's all-star beer game in upstate New York to sustainable brews and bikes in Portland, Ore., the country's best craft breweries are bringing elevated taste to beer. Following up on our list of 50 Beers in 50 States, we traverse the country while highlighting some of the best breweries to visit.
These trips might not be Robert Parker-approved, but will rank highly on any culinary traveler's radar. Depending on where you visit, you can take a tour, frequent nearby food trucks, catch a concert, play a game of pool, or take home a few liquid souvenirs. Many offer family friendly visits, too. So, leave your passport at home. We're headed on a coast-to-coast tour of America's best craft beer scenes.
1. Black Mountain, N.C.: Pisgah Brewing Company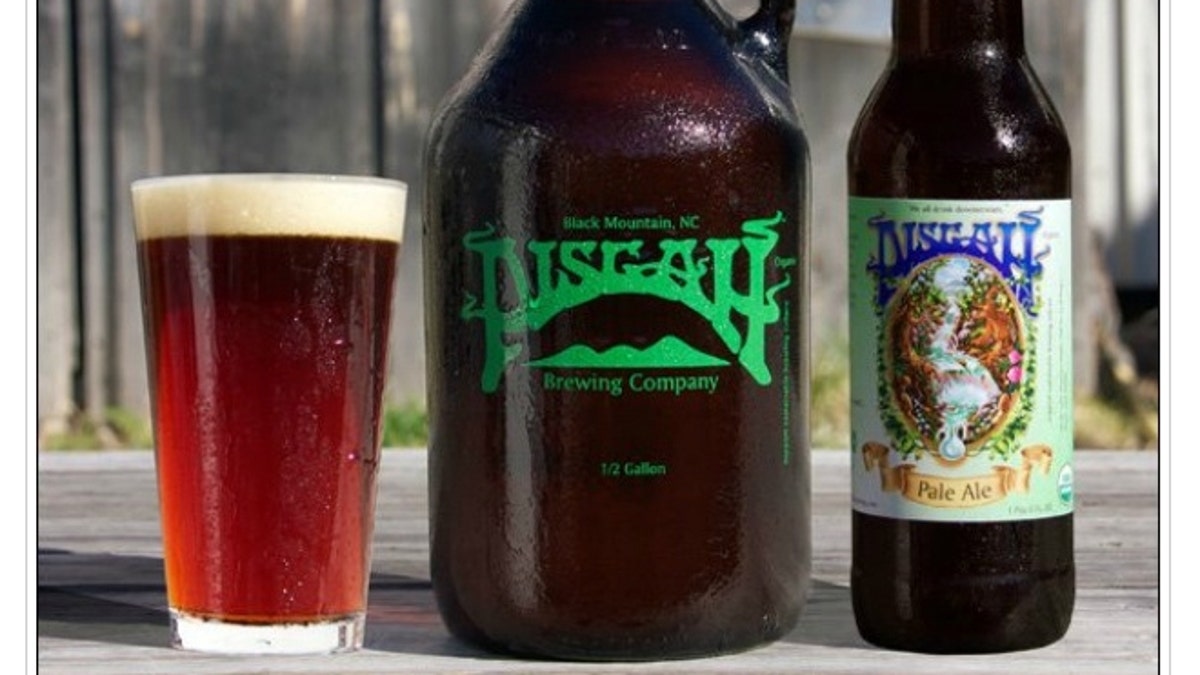 Located near Asheville, N.C., or the reigning "Beer City USA" for several years running, Pisgah is a certified organic brewery. With more than 15 brews (both seasonal and year-round) on tap, a fire pit, pool tables, and a stage for live music, their warehouse brewery is an ideal hangout during any time of year. Brewery tours are free and on Saturdays at 2 p.m. and 3 p.m. There are no age limits for the tour, but you will have to show an ID if you wish to sample these delicious pints.
2. Portland, OR: Hopworks Urban Brewery and BikeBar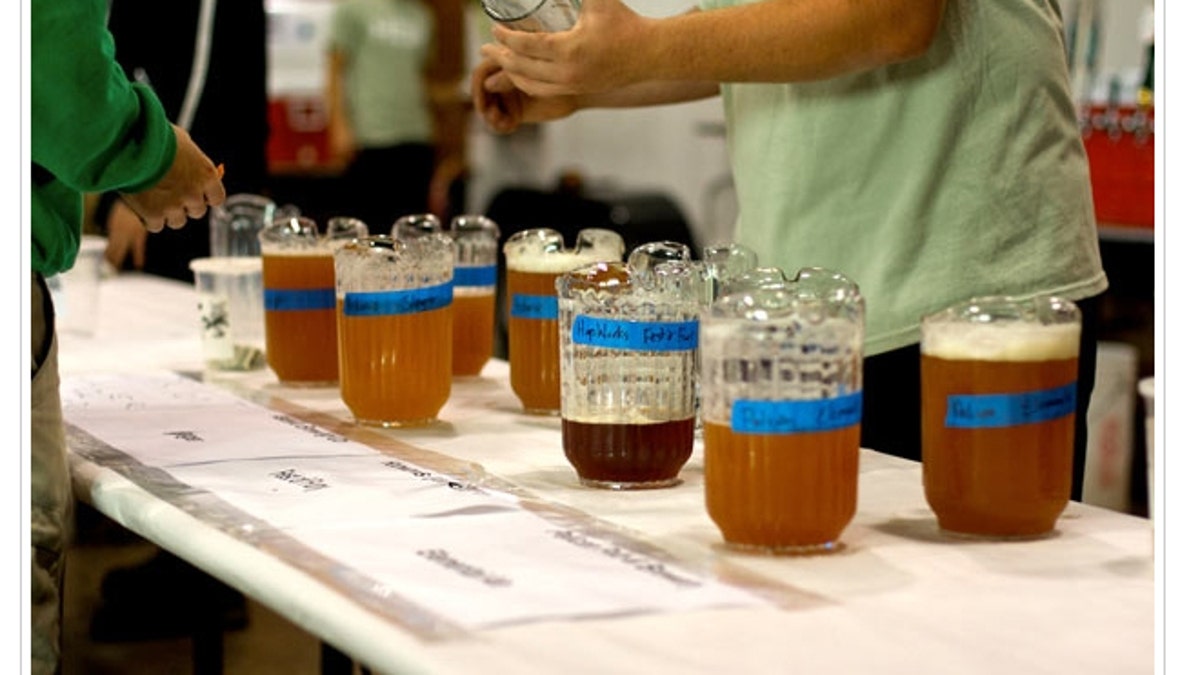 With more than 50 breweries within its city limits, Portland is one of the top beer destinations in the country — if not the world. Southeast Portland's Hopworks Urban Brewery produces 10,000 barrels of craft beer annually, and hosts weekly tours of the 20-barrel, 100 percent renewably powered facility. Still thirsty? Ten draught and at least one cask ale are available every day in the brewery's highly popular pub and bike bar.
3. Frederick, MD: Flying Dog Brewery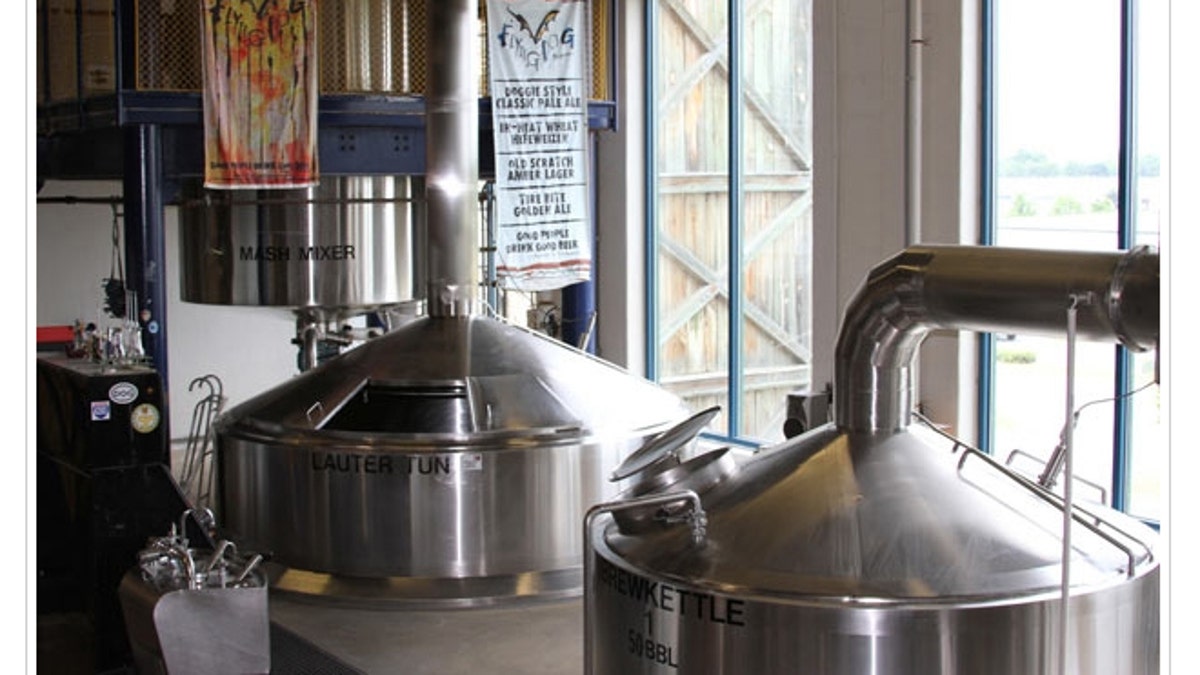 Located some 50 miles outside of Washington, D.C., Flying Dog offers frank, funny brewery tours that cost just $5 and include pours of up to five beers and a commemorative tasting glass. When the staff feels like cooking, Flying Dog will serve complimentary barbecue alongside house brews like In-Heat Wheat Hefeweizen and the intimidatingly named Raging Bitch IPA. Sometimes craft beer is a cruel mistress.
4. St. Louis, MO: Schlafly Bottleworks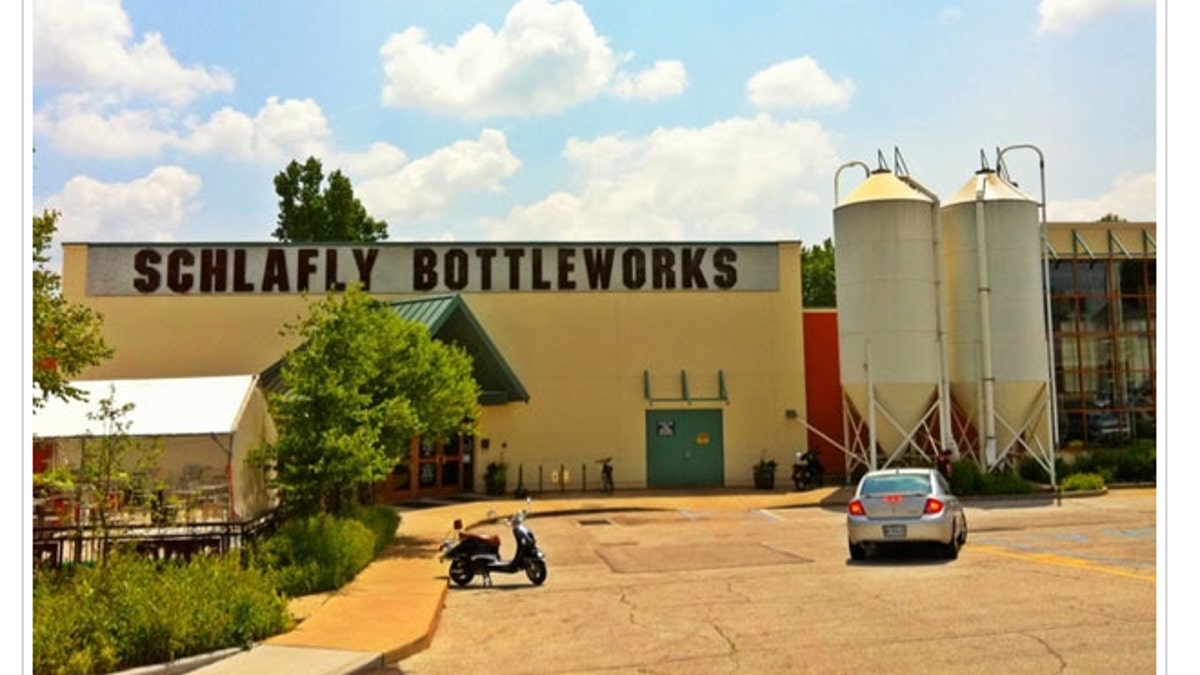 When Belgian conglomerate InBev acquired St. Louis-based Anheuser-Busch in 2008, beer enthusiasts feared for the fate of American brewing. Schlafly Bottleworks, the Gateway City's proudly independent craft brewery and tap room, presents a bold counterargument. The 20-year-old brewery produces some 50 handcrafted beers per year, half of which are available exclusively in St. Louis. Free tours run on the hour every Friday through Sunday, guiding guests through Schlafly tastings as well as its on-site "brewseum" of St. Louis beer history.
5. Charleston, S.C.: COAST Brewing Co.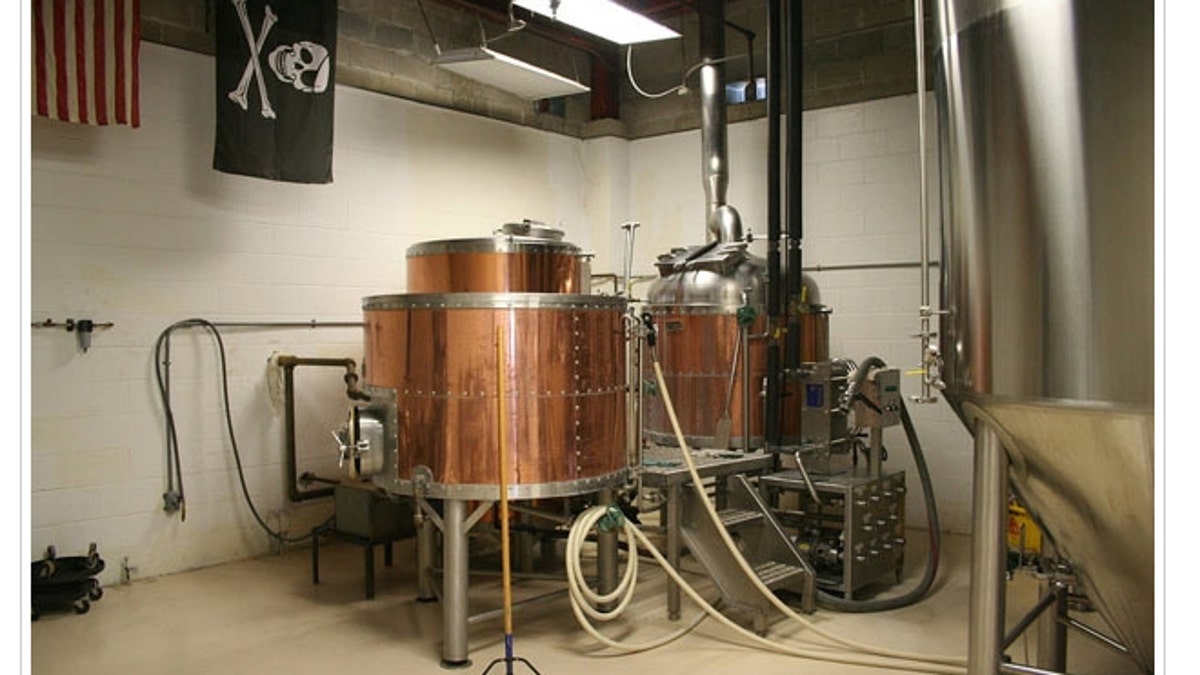 In addition to having one of America's hottest food scenes, Charleston has a thriving beer community. Family-owned COAST stands out for its commitment to sustainability. Located in a formal naval base, the expansive facility runs entirely on recycled biodiesel waste, and even works with local farms to repurpose its used beer grains as livestock feed. Tours include tastings of four cold house brews — exceedingly important, given the heat of the brewery itself — as well as behind-the-scenes look at the organic brewing process.
See all 10 brewery visits at The Daily Meal
More from The Daily Meal
20 Best Hostels for Food Around the World
101 Best Food Trucks in America