Americans eating nearly 20 percent less beef than they used to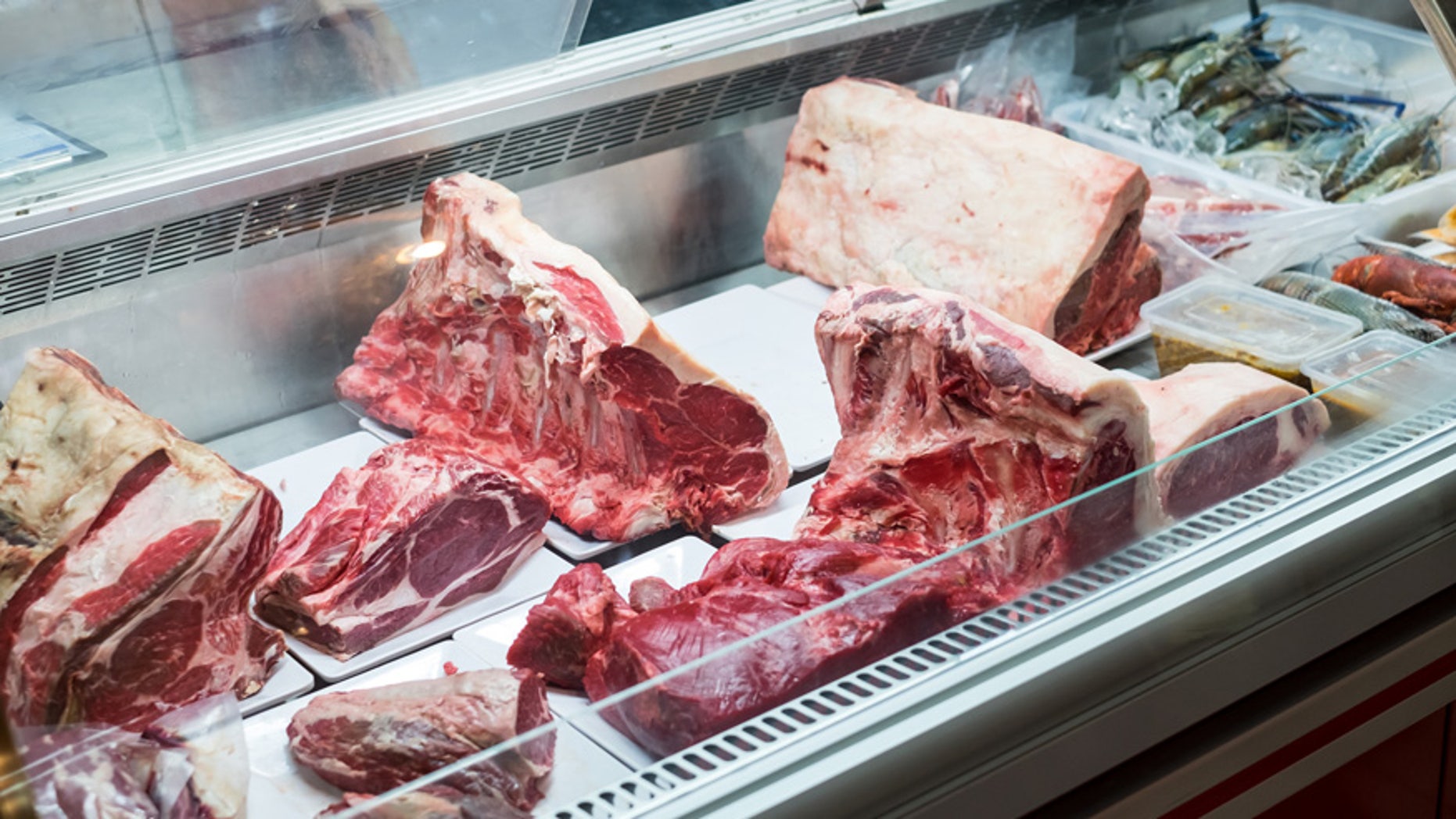 Americans are eating less beef than they did a decade ago, but environmental groups and cattle producers can't seem to agree on why.
According to a study published by the Natural Resources Defense Council (NRDC) on Wednesday, Americans' beef consumption decreased by 19 percent between 2005 and 2014. During that time, people in the U.S. also stopped eating as much pork, chicken, shellfish and whole milk-- but not at nearly the same rate of decline as with beef.
MCDONALD'S INVESTS IN SUSTAINABLE BEEF, EXPANDS MOBILE ORDERING
The NRDC also claims that, by eating less beef, Americans prevented the equivalent of 185 million metric tons of greenhouse gasses — namely, those produced by cattle production — from entering the atmosphere and contributing to global warming.
"Whether we realize it or not, Americans have been fighting greenhouse gas emissions with their forks," said Sujatha Bergen, a policy specialist for the NRDC, reports The New York Times.
However, Bergen admitted that health concerns were probably the reason for the decline in beef consumption, as opposed to consumers' concerns over the planet.
The National Cattlemen's Beef Association seems to disagree with Bergen's assessment. While they don't dispute the NRDC's statistics concerning beef consumption — the NRDC based their research on findings from the Agriculture Department — they say the drop in beef consumption can be attributed to more people and less beef in the American market.
Sara Place, who studies sustainable beef production with the NCBA, called the NRDC's report "wrong on many levels" in a statement obtained by Fox News.
"The fact is U.S. beef production remained relatively stable from 2005 to 2014 as did greenhouse gas emissions from cattle," writes Place, who also argues that per capita consumption is only appearing to decline because the U.S. population is growing, and also because the beef industry exported more beef than in previous years.
Concerning the NRDC's claims over greenhouse emissions, the NCBA also told The New York Times that the NRDC was "fallacious" to equate the decline in beef with greenhouse emissions.
"The authors showed a total lack of understanding of the relationship between food production and greenhouse gas emissions," argued Place  inthe statement.
What's more, the organization argues that droughts and higher beef prices — caused by higher feed prices — are partly to blame.
In a statement sent to Fox News, Daren R. Williams, the senior executive director of communications for National Cattlemen's Beef Association, added that competition from cheaper proteins such as chicken and pork was also a factor.
FOLLOW US ON FACEBOOK FOR MORE FOX LIFESTYLE NEWS
Meanwhile, American consumers themselves are varied as to why they're eating less beef.
In a survey conducted by Mintel in January 2017, over a third of consumers cited price as the reason they ate less beef; another 35 percent said they were eating other proteins; and more than a quarter cited health reasons.