A Surprising Way to Enjoy Rice Guilt-Free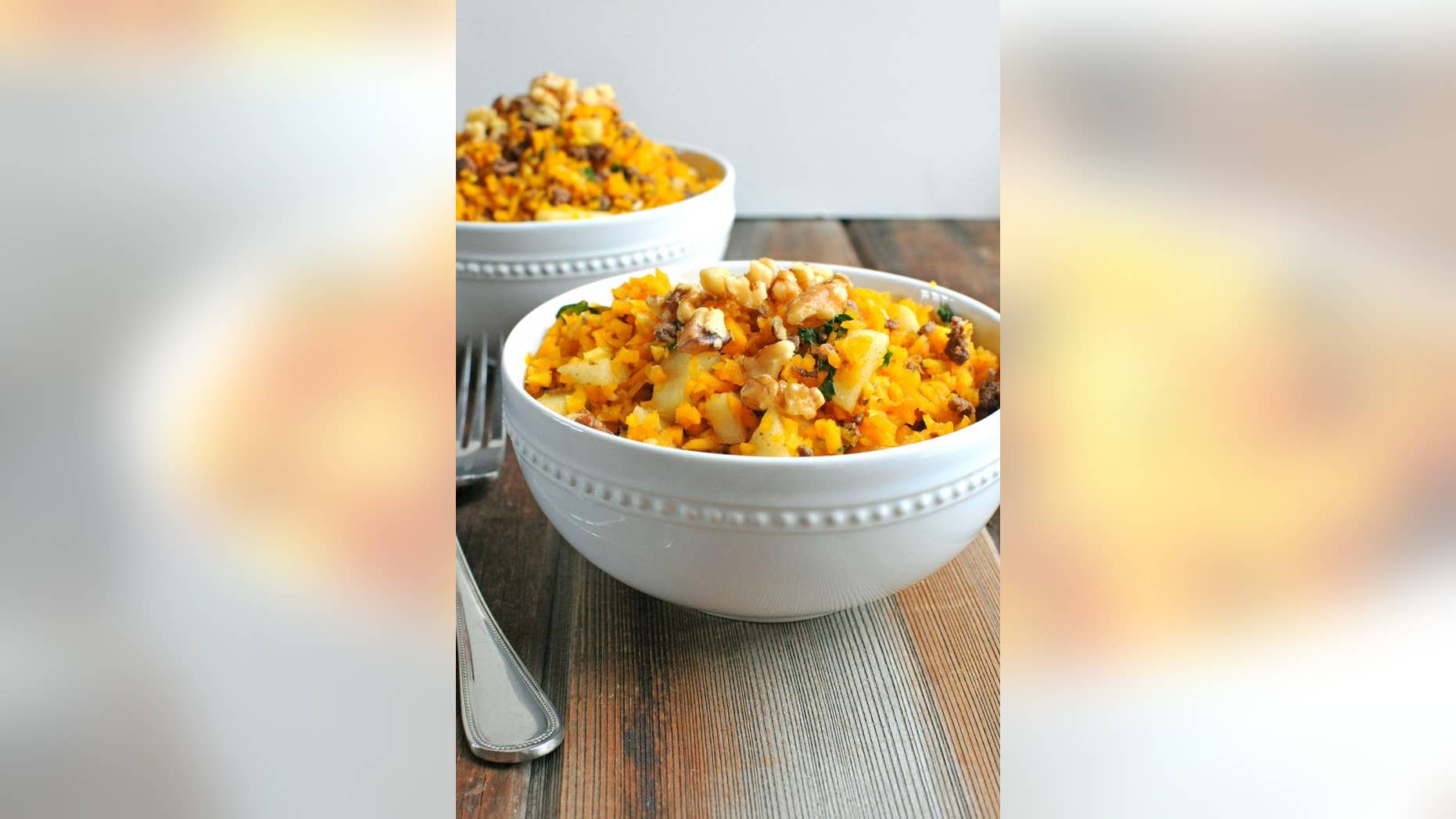 Nothing satisfies a growing appetite quite like a giant bowl of fluffy white rice — too bad this super dense grain can easily pack on the pounds if one goes overboard in the portion department.
Fortunately, you can still enjoy a variation of this popular culinary staple, and it doesn't even have to be the healthier (although more bland) brown rice.
"I made you rice … out of butternut squash!" reveals Kelly Pfeiffer, food blogger and recipe developer behind Nosh and Nourish. "I know it sounds weird, but it has an amazing texture and a very mild flavor that is perfect for fall."
"I love butternut squash because it is so versatile," adds Pfeiffer. "I use it in mac and cheese, hidden in brownies, in soup, in healthier pecan pie, and now as the primary ingredient of a main dish."
There's a delicious perk to using butternut squash as a rice substitute, and it's not just that it can be easily found during the autumn season: It's sweet, nutty and creamy taste makes any meal rich and hearty. However, Pfeiffer supplements her main course with crunchy pear, walnuts, and yes, maple kale.
"The maple, soy and orange flavors accentuate the natural flavors of the squash," says Pfeiffer. "This bowl of 'rice' is also overflowing with vitamin A, [it's] gluten-free, and [it's] a great way to eat more veggies."
Did we also mention how ah-mazing it tastes, especially when you're looking to keep warm during a chilly night? Seriously, this is how you make use of the butternut squash in the most delicious way possible.
For the full recipe, click here.