50 states, 50 event planners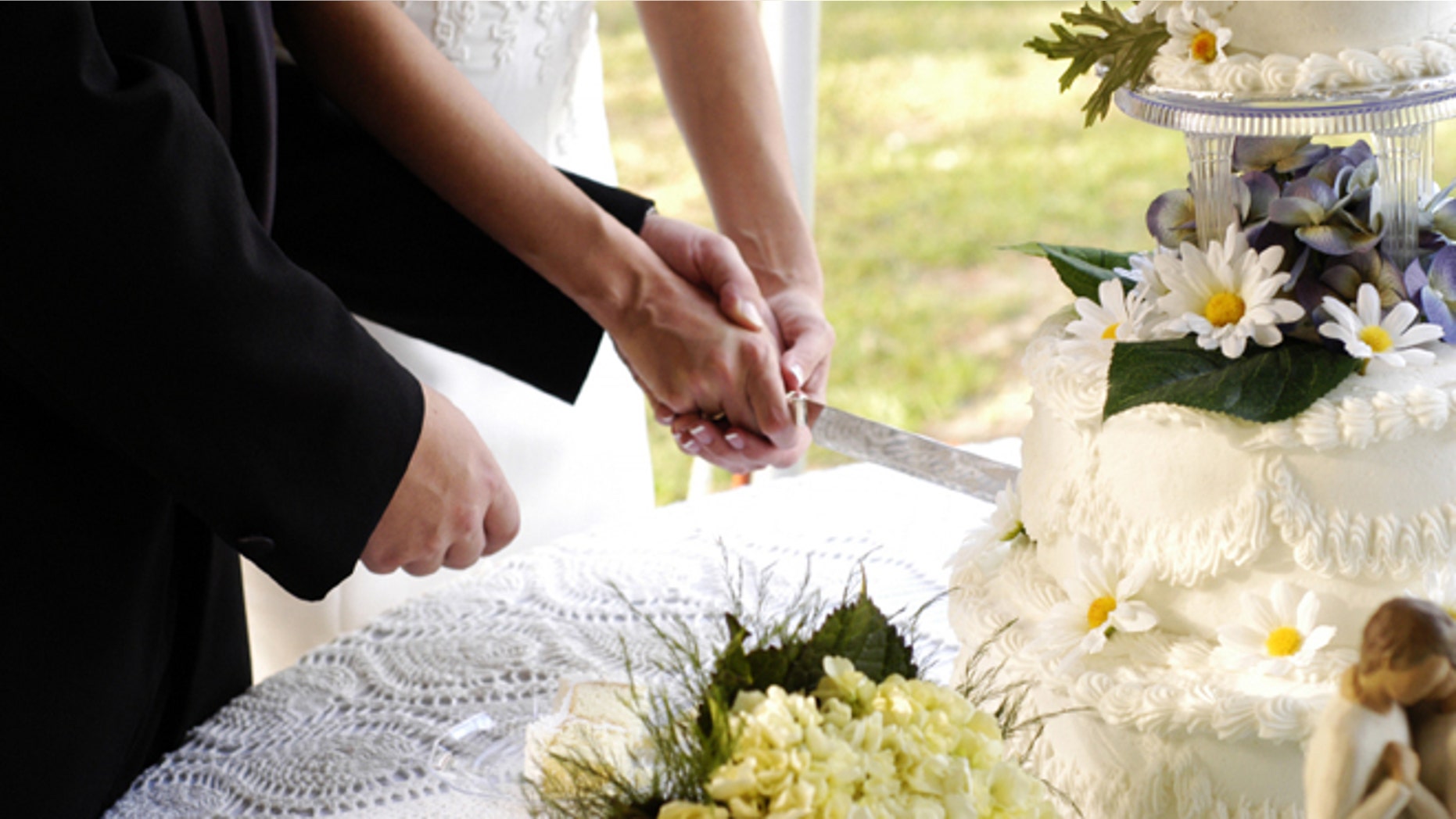 This may sound ridiculous to some, but partying isn't easy, especially for a host or hostess. Putting on a party is a lot to take on, and it's an even bigger task if you have a tremendous guest list. Add on a few celebrities, a giant company, or a coming together of two enormous families and you can have a giant headache on your hands.
But there are some people who deal with partying brilliantly — event planners. These professionals are party curators, they're fierce, and they're a calm presence when they need to be. They get the job done and successfully set the scene, one cocktail, hors d'oeuvre, or bash at a time.
When faced with planning a party, whether it's a wedding, a corporate event, a charity gala, or an annual party, the hardest part is realizing when you need help. Creating a fabulous themed soirée within a particular budget is no easy feat, which is why you should know where to look for some assistance.
Although many big-name event planners are based in big cities like Los Angeles, New York City, Chicago, and Miami, there are stellar planners from coast to coast, and we would know — we did the leg work.
We've looked to the some of the most popular wedding and event blogs around town (100 Layer Cake, Style Me Pretty, Lover.ly, Rue, Ruffled, and more) and searched city by city to see who's making heads turn with their professional flair and knack for soirée success.
From Alabama's Christopher Confero Design to Wyoming's Bella Design and Planning — and every state in between — we've found the best of the best.
Alabama: Christopher Confero Design
Once branded by The Knot founder Carley Roney as the "talk of the South," Christopher Confero is a creative genius at his craft. With expertise in lighting, graphic, and floral design, there is no space he can't transform into a magical setting, which has lead him to become one of the most popular wedding event planners in Georgia, Alabama, and the Southeast. For a peak at his undeniable taste and impeccable charm, see his work here.
Alaska: Designing Divas Wedding and Event Planners
Connie Tracy and Andrea Engbretsen are intent on creating memorable experiences and events that are reflective of the couple, the brand, or the occasion at hand. Born from a love of entertaining, do-gooding, and a great network, their company has flourished and made them a staple of the Anchorage wedding and event scene. See their work here.
Arizona: Rock Paper Scissors Events
Ara Farnam and team consider themselves event designers, bringing the aesthetic of interior design to each event, one tabletop, rental, and arrangement at a time. Although not technically "planners," the team at Rock Paper Scissors Events focuses on the details that will personalize your day rather than the planning from A to Z, making their services more affordable and easy to work with. Their creativity holds no bounds as they carry their creative genius to whichever venue they may end up at.
Arkansas: Ashley Ann's Events
Ashley Henderson began her career as an event designer before people in her life, both professionally and personally, urged her to pursue event planning full on and so, Ashley Ann's Events was born. Known for her unique outlook and whimsical flair, she specializes in affairs of all sizes, from weddings and balls to galas and corporate shindigs. Her unexpected accents and details are what make her one of the most sought-after planners in the South.
California: Bash, Please
Paige Appel and Kelly Harris, two gals who are making it happen in the world of Los Angeles weddings and events, are bringing their expertise cross-country. With their brilliant showcase, The Cream, they have created an outlet for couples to match themselves with the right vendors based on their tastes. With two sold-out events in Los Angeles and one in New York City, they're planning to take The Cream nationwide. As for Bash, Please, their full-service production and design house, it's not only taking the California party scene by storm, but also the world, since they'll travel around the globe to create custom soirées anywhere you want.
Colorado: The Celebration Studio
After learning from the best at Chicago's Birch Design Studio, Brooke Hill, owner and designer of Boulder's The Celebration Studio, gained top-notch knowledge and experience in the event-planning industry. After planning her own nuptials, Hill and her husband decided to build on their success. Marrying old traditions with new ideas, the company can create high-impact yet sentimental and personal events and experiences.
Connecticut: Jubilee Events
Specializing in eclectic events, from farm dinners to tented affairs, Jubilee Events, made up of a trio of women, is well-versed in the art of the party. Although they're based in the New England area, they have created events everywhere from Connecticut to Massachusetts and even across the pond in Paris, Spain, and Costa Rica.
Delaware: Make My Day Event Planning
With a solid team of five women who boast more than 14 years of combined experience in the industry, it's safe to say these ladies have a strong hold on their field. Creating bashes ranging from corporate affairs to weddings, they pride themselves on bringing the vision of each and every client to life.
Florida: Posh Parties and Paper
Heather Lowenthal has taken her role as a planner and made a mini empire from it. Her service list reads more fun than tedious. With tasks including theme creation, fashion trends, and etiquette, she makes the world of events and weddings an enjoyable experience before the actual soirée even begins. With three types of packages named — we love this — The Glam, The Glitz, and The Glitter, we can assure you that she is bringing a certain panache to every event she curates.
Georgia: Susan Graham Signature Events
With more than 10 years in the business, Susan Graham knows what she's doing. Handling each event in a series of milestones, she works with clients from one big piece of the puzzle to the next. Aside from creating dramatic affairs, Graham and her award-winning team not only provide week-of exclusivity to your event, but they provide with you consultations leading up to the event and handle all issues, both major and minor, to ensure a memorable occasion.
Hawaii: Season of Life Events
You'd think planning Hawaiian weddings would be a dream come true, but that is only if you know what you're doing. Season of Life Events' various types of coordination, from full-service packages for destination couples to day-of wedding coordination, help you execute your vision for whatever type of event you want to have.
Idaho: Taylor'd Events
With a background in creating floral arrangements and coordinating high-profile Beverly Hills events, Taylor Sturges brings big-city professionalism to Sun Valley, Idaho. With services ranging from single floral arrangements to holiday décor to full-service event planning, Sturges has executed some of the biggest-name events in Idaho since opening her business in 2003.
Illinois: Bliss Weddings and Events
Bliss Weddings & Events will help you plan every detail of your event — and that's not all. With their whimsical and fun attitude, the dream team of three women — Katie, Kara, and Renny — has garnered praise from some of the biggest bridal publications in the country.
Indiana: April Foster Events
April Foster was a mental health specialist in the National Guard before entering into the world of event planning, which has given her a unique knack for combating the stresses of curating events and dealing with difficult situations that might arise.
Iowa: Nona Via
It's simple as this: Nona Via will help you coordinate, execute, and budget for your big day or bash. Whether it means day-of coordination or help creating a theme, this team knows how to bring dream parties to life.
Kansas: Simple Elegance
Another award-winning team, Simple Elegance has won praise from titles such as The Knot, Wedding Wire, Style Me Pretty, and Brides, making them a premier destination when preparing to wed in Kansas. Offering everything from budget planning to etiquette lessons, these ladies will help you coordinate your big day down to the last detail — whether it's a black-tie affair or a rustic intimate setting.
Kentucky: Viva Bella Events
Viva Bella is all about making memorable moments. They pride themselves on sensational professionalism and thorough imagination, and that has made them one of The Knot's top companies to work with in the state three years in a row.
Louisiana: Plan B Production
New Orleans is a magical place all on its own, and Plan B Production. Welcome.html seeks to play up the city's charm in their events. From sourcing photographers to coordinating a Bourbon Street parade, they certainly bring life to the party.
Maine: Sweetest Thing
Here's the thing about these ladies: they know their state and they love it, so when you choose Sweetest Thing, you're not only getting fabulous planners who believe in the power of a stiletto and the practicality of a flat, you're getting dream makers — two women who really know what they're doing and want to make you happy.
Maryland: Romance of Flowers
Romance of Flowers draws their event inspiration from blossoms — each soirée starts with the flowers and the ideas grow from there, one bloom at a time.
Massachusetts: Simple Details Events
A boutique event planning agency, Simple Details Events focuses on the posh and the high-end, letting no detail, either large or small, go unnoticed. With a Rolodex of only the best professionals, from florists to paperies, every party is nothing short of fabulous.
Michigan: Heyday Event Lab
Minnesota: Urbane Montage
With a flair for the dramatic, Faith O. Folayan and company think of creating magnificent events as bringing art to life. With attention to minute details, from the groom's face when he catches sight of his bride to the favors, Urbane Montage remains a beloved Twin Cities brand.
Mississippi: Shanna Lumpkin Events
Shanna Lumpkin Events was born from a bridal boutique named A Southern Affair, and has now flourished into a household name in Mississippi. Lumpkin creates detail-oriented events and has been featured on WE's The Wedding Planner as well as a number of bridal publications.
Missouri: Simply and Forever Events
Simply and Forever is not only favored when it comes to putting on decadent weddings, but they're also there for other big events in your life like holidays, bat mitzvahs, and anniversaries. From building inspiration boards to executing the most important details on your special day, Simply and Forever has planning down to a science.
Don't see your state? Click here for all 50 states and their event planners
More from The Daily Meal
10 Celebrities Fighting Hunger in America

Top-Notch Wedding Trends

7 Delicious, Nutritious Alternatives to Potato Chips

Warm Yourself Up with a Hot Chocolate Party