14 craft beers you need to try
Today's craft beers featuring increasingly exotic flavor-grabbing ingredients like raisins, chocolate, even brewer's whiskers, are so much more interesting than your run-of-the-mill lager. So it's no surprise craft beer is on the rise.  Last year, sales jumped a whopping 16.5 percent to p.6B, according to data from SymphonyIRI Group.

But decoding the increasingly complex varieties and when they're best to drink can be confusing. So we compiled a panel of in-house experts comprised of FoxNews.com editors and staff to take on the arduous task of testing out some of the latest and greatest brews.  Here's our list of 14 (with two honorable mentions) craft beers you simply need to try.
1. Prairie Artisan Ales Prairie Ale - Tulsa, OK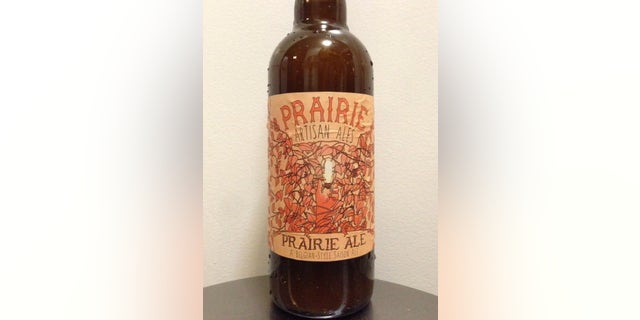 To start off the list, we chose this highly approachable brew.  With friendly citrus notes and a nice, clean finish, we found this belgian-style saison ale to be very drinkable, making it a perfect introduction for those just stepping their toes into the waters of craft beer.
2. Founders Centennial IPA - Grand Rapids, MI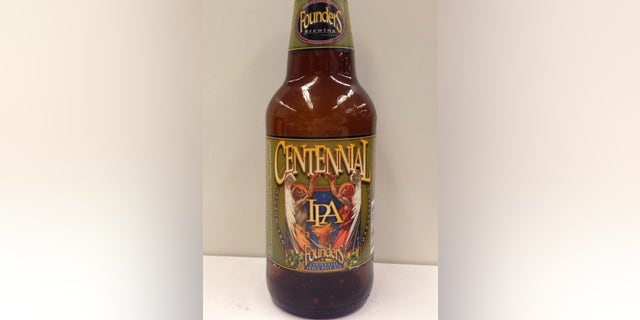 Continuing along the lines of bright, citrus flavors, Founders Centennial IPA hits our list with hints of grapefruit and a floral smell.  This IPA starts sharp and finishes smooth, with little aftertaste. We could totally drink this at lunch time along with a fresh deli sandwich and a side of chips.
3. Founders Pale Ale - Grand Rapids, MI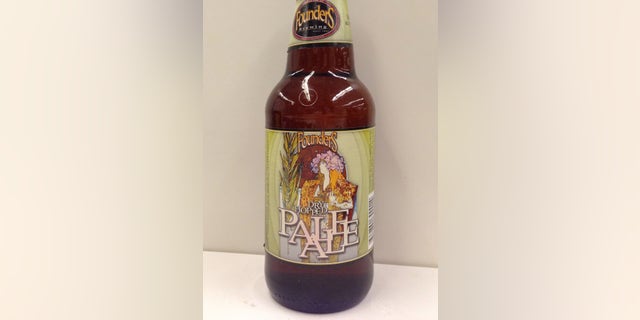 Also making our list from Founders is the dry-hopped Pale Ale.  Here we get into some pretty interesting flavors.  We'd describe it as bready, lemony, and thick on the tongue, and very drinkable.  One panelist noted, "I could totally drink a six pack of this on a summer afternoon."
4. Stone IPA - Escondido, CA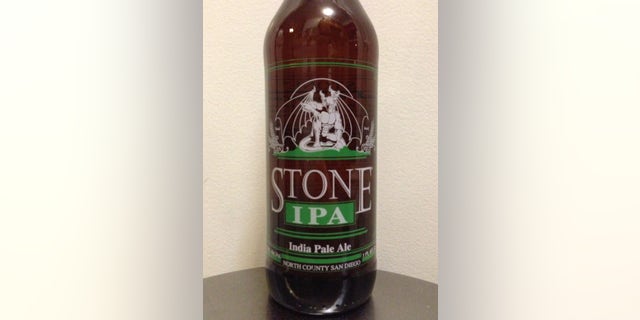 In a craft beer world chock-full-of-hoppy brews, it can be hard for an IPA to stand out, but Stone IPA does it right.  "This is the IPA you should be drinking… the archetype of an IPA," is how one of our panelists described it.  It's not overly bitter; you feel the hoppy bite on the back of your tongue, rather than sourness on the front.  It's got a clean, dry finish and it's not too sweet.
5. Blue Mountain Local Species - Afton, VA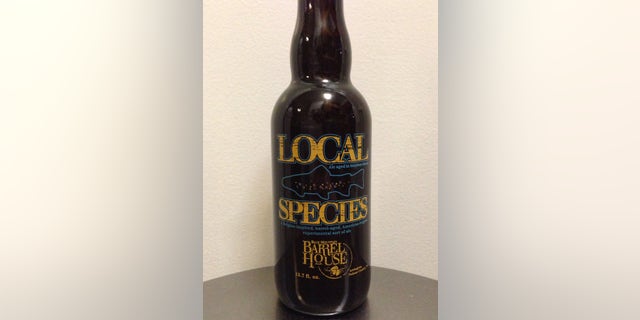 Now we get into some of the more unique craft beers on the list.  Blue Mountain's Local Species has a smokey smell reminiscent of beef brisket or beef jerky.  This American-Belgo, barrel-aged amber ale brings a dry, earthy, slightly smokey flavor to your lips that will make you crave a rack of finger-licking barbecue ribs.
6. Dogfish Head Raison D'Etre - Milton, DE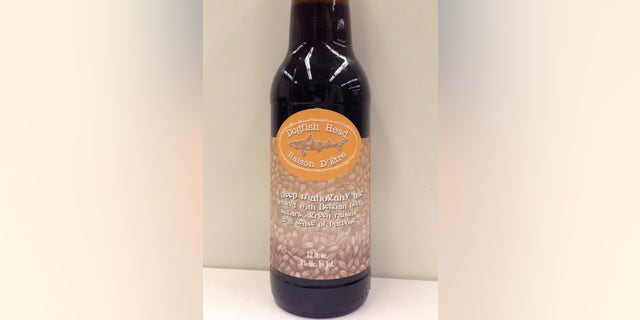 It's made with raisins, and, indeed, it tastes a bit like raisins.  This very surprising Belgian-style brown ale hits a high note and comes back down nicely.  Indeed, even the resident non-beer drinker on our panel noted, "I would drink more beer if it tasted like this," after giving it a sip.  With many layered flavors, it's actually difficult to describe, but in a good way.  It's richness makes it a natural for pairing with other rich foods or a juicy NY strip steak.
7. Anchorage The Tide and its Takers - Anchorage, AK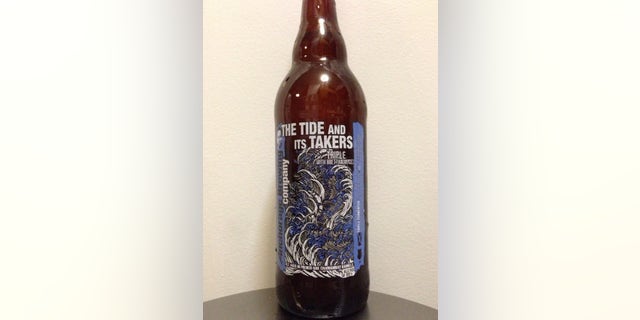 "This is a beer for wine drinkers," one panelist said of Anchorage Brewing's The Tide and its Takers, a triple.  And its bubbly, champagne-like consistency makes sense, given it's been aged in French oak chardonnay barrels.  We tasted notes of pear, even pineapple, with a pleasing, dry finish.
8. Stone Arrogant Bastard Ale - Escondido, CA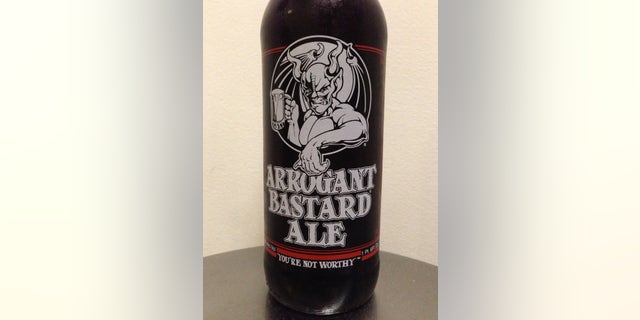 Righteously arrogant, we'd say, describes Stone's Arrogant Bastard Ale.  This brew is so well-balanced it's hard to break down into flavor components, but one thing's for sure: it's absolutely delicious.  Arrogant Bastard is very intense –so it may not be your everyday beer, but manages to hold back just enough to be not too over the top.
9. Anchorage Galaxy - Anchorage, AK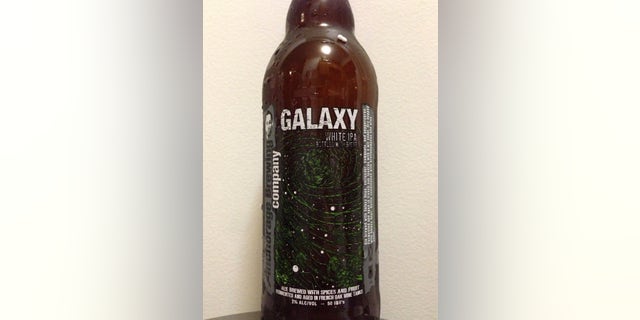 Also from Anchorage, the Galaxy white IPA makes a brunch-worthy addition to our list.  It smells of fresh basil and herbs, with a slight peppercorn-flavored bite.  Galaxy is more carbonated than most beers, fermented and aged in French oak wine tanks.
10. Blue Mountain Dark Hollow - Afton, VA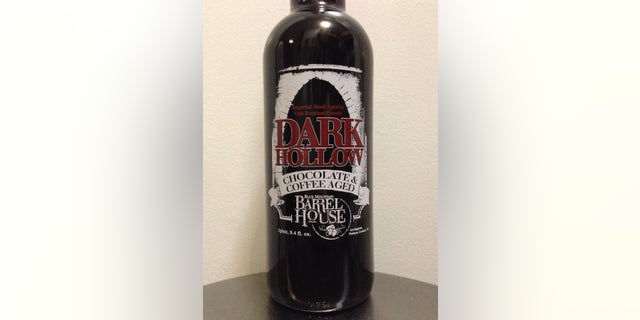 This imperial stout aged in oak bourbon barrels has an interesting aroma, reminiscent of coffee grinds and a hint of chili pepper.  The velvety smooth beer is 10 percent alcohol by volume (ABV), but you wouldn't know it by its taste; and that's a good thing.  We'd enjoy this as a nightcapper beer.  It's a bit rich for more than one or two glasses, with its chocolate flavor, but it's got a nice, not-too-sweet, dry finish.
11. Dogfish Head India Brown Ale - Milton, DE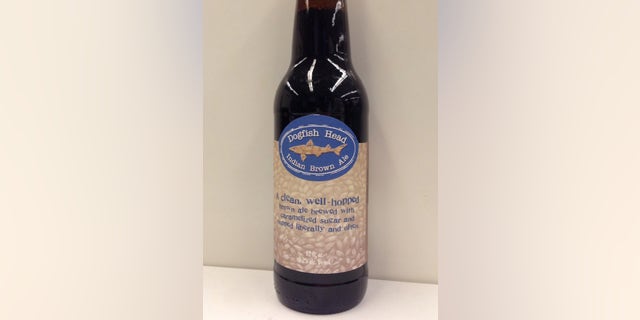 Fine espresso is the first phrase that came to mind while we tasted Dogfish Head's "well-hopped" brown ale.  It's smooth, sweet, and heavier than your typical brown ale.  It'd make a fine dessert beer, pairing well with anything rich and sweet.  Our pick: tiramisu.
12. Stone Smoked Porter - Escondido, CA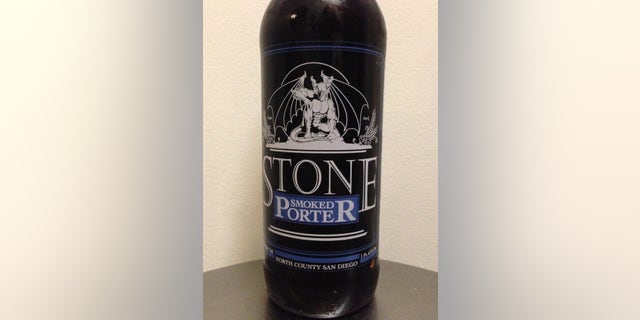 Stone's Smoked Porter has an earthy, smokey smell, and a dark auburn color.  The flavor?  One panelist said, "I think I just drank BBQ sauce."  But that's a good thing.  The smokiness really works for it; it complements, rather than dominates.  The Smoked Porter is extremely smooth and would pair excellently with a pulled pork sandwich.
13. Heretic Shallow Grave - Fairfield, CA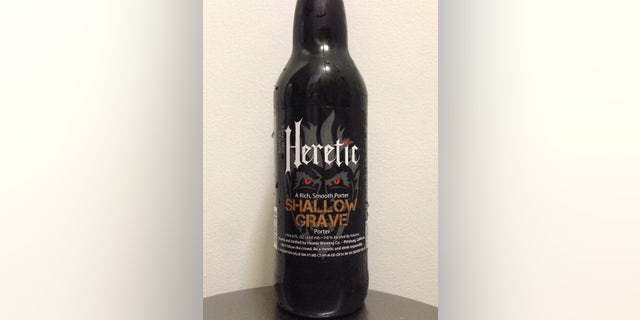 This porter has a great chocolate aroma.  Its caramel coffee flavor, with a slight bite, would pair fantastically with a decadent slice of chocolate cake.  Of course, it tastes wonderful on its own, too.
14. Victory Hop Wollop - Downingtown, PA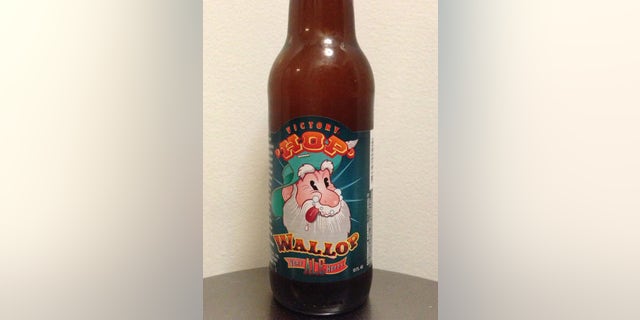 Victory's "very hoppy ale" smells like an IPA, for sure, with a sweet, honey-like, floral aroma.  We'd sum it up as a beer with a harsh start and a smooth finish that leaves a good memory.  Overall, it's got a very well balanced, hoppy flavor with notes of pine.
15. Founders Dirty Bastard - Grand Rapids, MI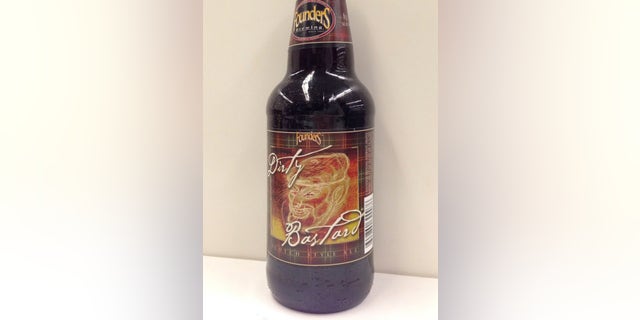 Yes, that's a "15" written next to this one.  While Founders Dirty Bastard didn't make the official list, we had to give it an honorable mention because of it's unique taste.  This scotch style ale has a complex, smokey flavor with hints of peat and honey and a warm, bready finish.  We'd describe it as meaty, dark, and manly.
16. Blue Mountain Full Nelson - Afton, VA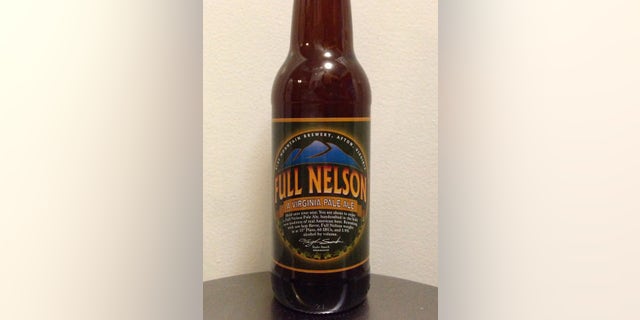 The second, and final, honorable mention is one more Blue Mountain brew: the Full Nelson Virginia Pale Ale, an American-style strong pale ale.  This sweet, floral-smelling, no-nonsense ale is well-balanced throughout with a bit of a bite at the end.  It's very drinkable and not too bold, making it a great beer to start with if you're not a craft beer drinker, much like the Prairie Ale we started this list with.