Zoe Saldana Gets Intimate, Dishes On Her Favorite Sex Position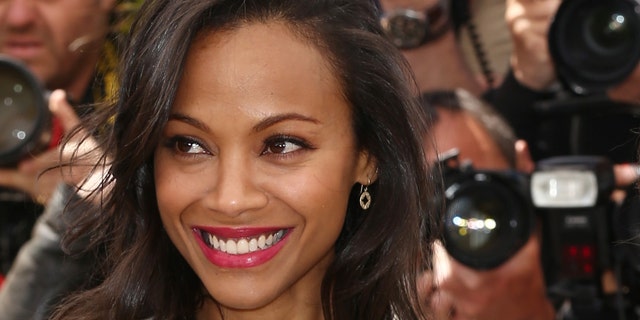 First Zoe Saldana revealed she thought she'd end up with a woman. Now the "Star Trek" actress is dishing details on her favorite way to get down and dirty.
In an upcoming episode for the show, "The Conversation With Amanda de Cadenet," Saldana went into specifics about her favorite "phenomenal" bedroom pose. The online web show, which made its debut July 13, aims to tell women's inspirational stories.
"I have to say, for a long time I was a bit lazy so I didn't like to be on top, but I'm really digging it," Saldana said in the interview.
The leggy 35-year-old actress said she has "found things that work…because I have really long legs, you just make them sit or lay on a pillow, or two pillows, that way they're like a little elevated, so I won't be so, like, doing a split because my legs are really long."
Adding, " If I'm on top, if I'm straddling...why am I stuttering? It's so f**king natural!"
While she has been dating Italian artist Marco Perego for the past few months, Saldana said she doesn't let who she is dating or anything else define her.
"I'm not defined by sex, I'm not defined by race, I'm not defined by nationality, I'm Zoe," she said.
Adding, "I know who I am. I love who I am. I like what I do, and I like how I do it. I like my mistakes and I like the pace at which I learn from my mistakes."
Earlier this year, Saldana told Allure magazine, "[I might] end up with a woman raising my children. That's how androgynous I am."
Follow us on twitter.com/foxnewslatino
Like us at facebook.com/foxnewslatino