Zac Posen explains why he won't be dressing Ivanka and Melania Trump again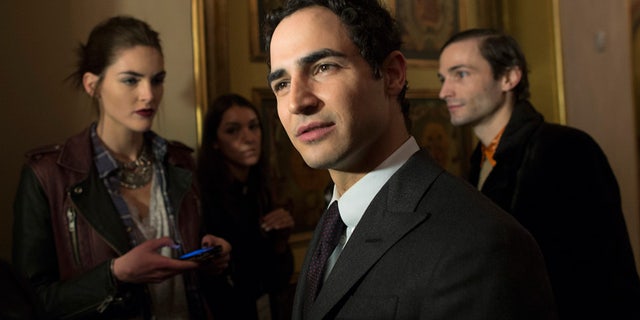 Zac Posen may have dressed both Ivanka and Melania Trump in the past, but he has zero plans to do so again.
The 36-year-old couture designer told The Daily Beast he has "no current plans to dress members of the first family."
ZAC POSEN BUYS UPPER EAST SIDE PENTHOUSE FOR $3.5 MILLION
"Right now, I'm staying away from bringing my brand into politics," he stated to the news site. "There are issues that are being questioned that are fundamentally upsetting to me — deeply: LGBT rights, immigration, funding for the arts, Planned Parenthood and women's rights. These are just issues that are very close to my heart, and I use my own private voice and funds to fight them and in support of them. I think it's important to use your voice. I think that every brand and person has a right to be vocal."
Posen added that despite his concerns about the current administration, he is optimistic about what the future will hold.

"I'm very upset with the state of affairs right now," said Posen. "I always try to be optimistic. I think that freedom will prevail. And I don't dictate who buys my clothing in a store."
Posen also revealed that the fashion industry should be "cautious" in how it advocates for current issues.
FOLLOW US ON FACEBOOK FOR MORE ENTERTAINMENT NEWS
"I aim to be about powerful women in my clothing," he said. "It's important that I support the amazing women that I'm able to work with. It's a message about creativity and process. And being able to self-create is the message I want to share to the generation of young people being born now."
Posen has previously dressed former First Lady Michelle Obama. He has also outfitted numerous stars, including Rihanna, Kim Kardashian West, Gwyneth Paltrow and Naomi Watts.
Posen isn't the only designer to publicly declare they won't be dressing for the Trump family. Marc Jacobs, Christian Siriano, Joseph Altuzarra, Derek Lam, Humberto Leon, Sophie Theallet and Tom Ford have all said they wouldn't dress the Trumps.
However, not every designer agrees. Ralph Lauren's stock price increased dramatically after the designer dressed Melania Trump for the inauguration speech.