Wyclef Jean Shot in Hand While Campaigning in Haiti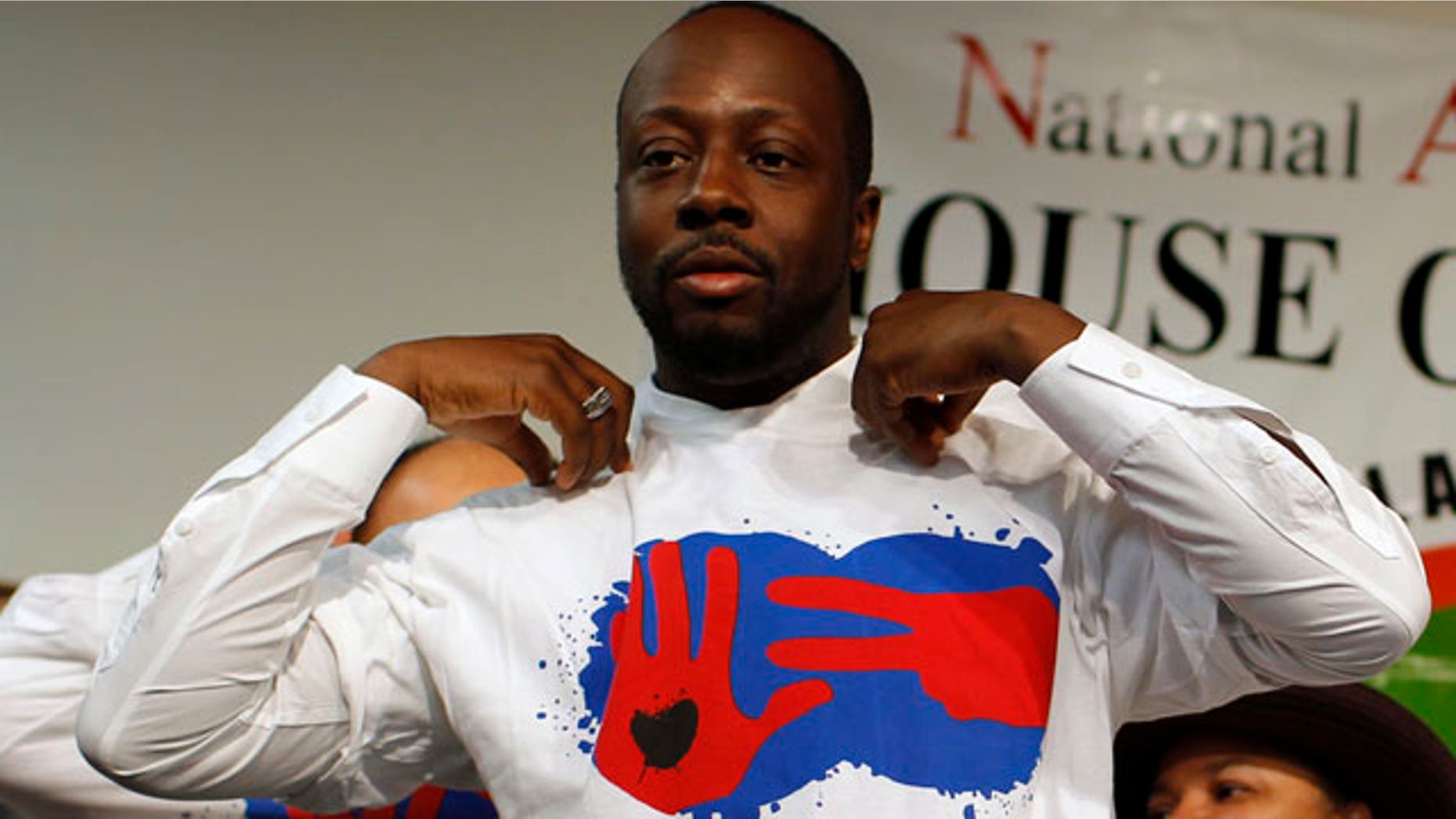 Hip-hop star Wyclef Jean was recovering Sunday after receiving a gunshot wound to the hand while campaigning for a fellow performer who is running for president.
The shooting happened in the Delmas section of the capital, Port-au-Prince, after 11 p.m. local time Saturday said Joe Mignon, senior program director for Jean's Yele Foundation. Jean was treated at a hospital and later released, Mignon said.
Jean's brother, Samuel, confirmed the musician was shot. Neither he nor Mignon had additional details, and a spokesman for the Haitian National Police could not be reached immediately for comment.
Jean, a native of Haiti who rocketed to fame as a member of the hip-hop trio The Fugees, is in his home country to support fellow musician and friend Michel "Sweet Micky" Martelly, one of two presidential candidates in a run-off vote taking place Sunday.
Last week, Jean participated in a Martelly concert in downtown Port-au-Prince that sought to win over voters.
"We are happy that Wyclef is okay but we continue to pray for him and for a peaceful and fair election today in Haiti," the Rev. Al Sharpton, who has worked with Jean on educational issues and bringing aid to Haiti after the devastating January 2010 earthquake, said in a statement.
The statement also quoted Jimmy Rosemond, who it said was accompanying Jean on his current trip to Haiti.
"It is clear that enemies of progressive change in Haiti are behind the shooting of Wyclef — those that don't want to accept that a monumental change is inevitable for the betterment of the Haitian people," Rosemond said. "This incident will not deter those of us that see the election as crucial to the country's future."