Woody Allen's daughter with Soon-Yi defends him against sex abuse claims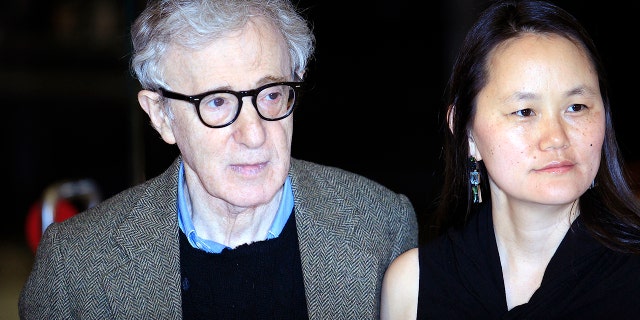 NEWYou can now listen to Fox News articles!
The daughter of Woody Allen, 82, and Soon-Yi Previn, 47, is speaking out.
Bechet Dumain Allen has come forward to defend her father against 1993 allegations that claim he sexually abused his then-7-year-old daughter Dylan Farrow in her mother Mia Farrow's Connecticut home.
Dumain Allen felt compelled to step up and publicly voice her support after Moses Farrow's spoke out defense of the director.
Bechet took to Facebook on Thursday to express her support saying, "I never wanted to involve myself in the social media debates involving my father, but there comes a point when I realize that I can either continue pretending that none of this is going on, or stand up for him."
Bechet added, "He has been nothing but loving and supporting, and now it is my turn to support him."
The unwavering endorsement for Woody Allen is in line with the director's own statements on the decades-old accusations. He's maintained his innocence for years.
The Los Angeles Times reported that law enforcement and sexual abuse experts investigated the allegations at the time, but a prosecutor made the decision not to press charges against him as to not subject Dylan, now 32, to the trauma of a trial.
Dylan, meanwhile, has repeatedly voiced her accusations against Woody Allen in the spotlight of the #MeToo and Time's Up movements that have overtaken Hollywood.
Although Woody Allen has received support from those within his family, others haven't been so forthcoming. Dylan's brother, journalist Ronan Farrow, has defended his sister's claims against those trying to dispute her allegations.
"This happens every time Dylan speaks," he tweeted on Thursday. "After relentless legal scrutiny of my mother's parenting — and efforts to discredit her — she was granted sole custody to protect us from Woody Allen. We all grew up with offers from him to speak out against our mother in exchange for support. (He made helping to pay for my college education contingent on turning against her and lying. I declined.) … I believe my sister."