With Cumbia and Currulao, Sergent García Makes His Way Back to Latin America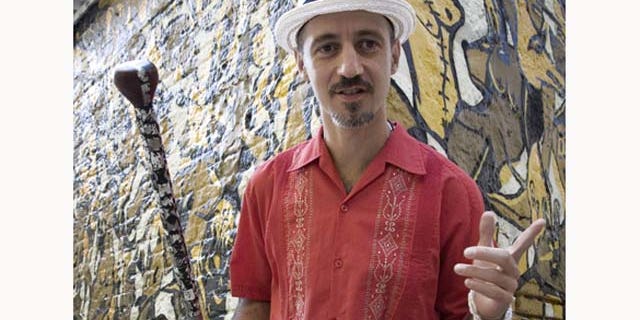 Bruno "Sergent" García is back.
With his latest tour, the salsa/reggae star, whose worked with Spanish singer Manu Chao,introduces his new album, "Una y Otra Vez −Time and Time Again, The magnificent Return of Sergent García," to North and South America.
García will be performing throughout the United States, (In Miami's PAX theater on September 3 and New York City's SOB's September 10) Colombia and Mexico throughout the month of September.
For García, it seems only right that he take his new beats to Latin America, the place that he says "feels like home."
"Latin America changed my life," said García who is half-Spanish and half-French. "I have to recognize that the seeds in Latin America give marvelous fruits."
In Colombia, García worked with local musicians such as Li Saumet −the lead singer of Bomba Estereo −one of Colombia's popular salsa bands.
"When I first went to Bogotá 2007, I found an incredibly active city, with lots of art, many proposals for music, and video," García says. "I saw this new generation of talented musicians, so I thought Colombia could be my new musical laboratory."
"I still have my base, Salsa with Reggae," added García. "But there are also influences from Cumbia, Currulao, accordions drums and the joyous participation of 27 musicians, 10 of which are from Colombia."
Another Latin American country that never fails to inspire García is Cuba, where he recorded his album "La Semilla Escondida" (The Hidden Seed). He says the place allows him to "resource himself."
"Each trip is different," said García. "My senses changes after my travels to Cuba. You can imagine the time passed with the musicians there. [They] always share marvelous and unique moments."
You can reach Alexandra Gratereaux at: Alexandra.Gratereaux@foxnewslatino.com or via twitter: @GalexLatino
Follow us on twitter.com/foxnewslatino
Like us at facebook.com/foxnewslatino