Willie Nelson to fans upset he's headlining rally for Dem Senate candidate: 'I don't care'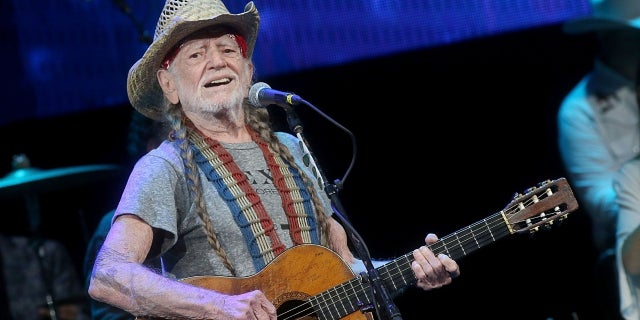 Singer Willie Nelson said Tuesday he wasn't bothered by the backlash he has received over the decision to headline a rally for Texas Democratic Senate candidate Beto O'Rourke.
When asked by the hosts of "The View" about his fans' reaction to him headlining for O'Rourke, Nelson replied "I don't care."
"You know, they're entitled to their opinions and I'm entitled to mine," the 85 year old said.
Nelson was asked if he was "bothered by society that he was judged by who he liked politically."
WILLIE NELSON FANS FURIOUS OVER ANNOUNCEMENT THAT HE'LL HEADLINE A RALLY FOR A DEM CANDIDATE
"Oh not really," Nelson replied. "Everybody has an opinion. Everybody has a right to an opinion. So I think I have one too."
The singer was asked by hosts why fans were shocked by his support for O'Rourke.
"I don't know. I guess so since I've been supporting Democrats all my life," Nelson replied.
When asked why fans had this image that he didn't support Democrats.
"I don't know," Nelson said. "I have no idea because I haven't hidden it all that much."
When asked if he was getting a lot of "flak" and how he was "dealing with it" the singer brushed it off.
"Oh I love flak," Nelson said. "We're not happy till they're not happy."
TOM SELLECK STEPS DOWN FROM NRA'S BOARD OF DIRECTORS
Last week, fans of the crooner were taken aback by the news that Nelson was supporting O'Rourke, who is challenging Republican Sen. Ted Cruz for his Senate seat in November. Nelson announced last week he would headlining the Turn Out For Texas rally in support of O'Rourke.
"My wife Annie and I have met and spoken with Beto and we share his concern for the direction things are headed," Nelson said in the press release. "Beto embodies what is special about Texas, an energy and an integrity that is completely genuine."
A Democrat in Texas hasn't been elected to statewide office since 1994, the longest such political losing streak in the nation.
The Associated Press contributed to this report.