William Levy Sambas to Perfection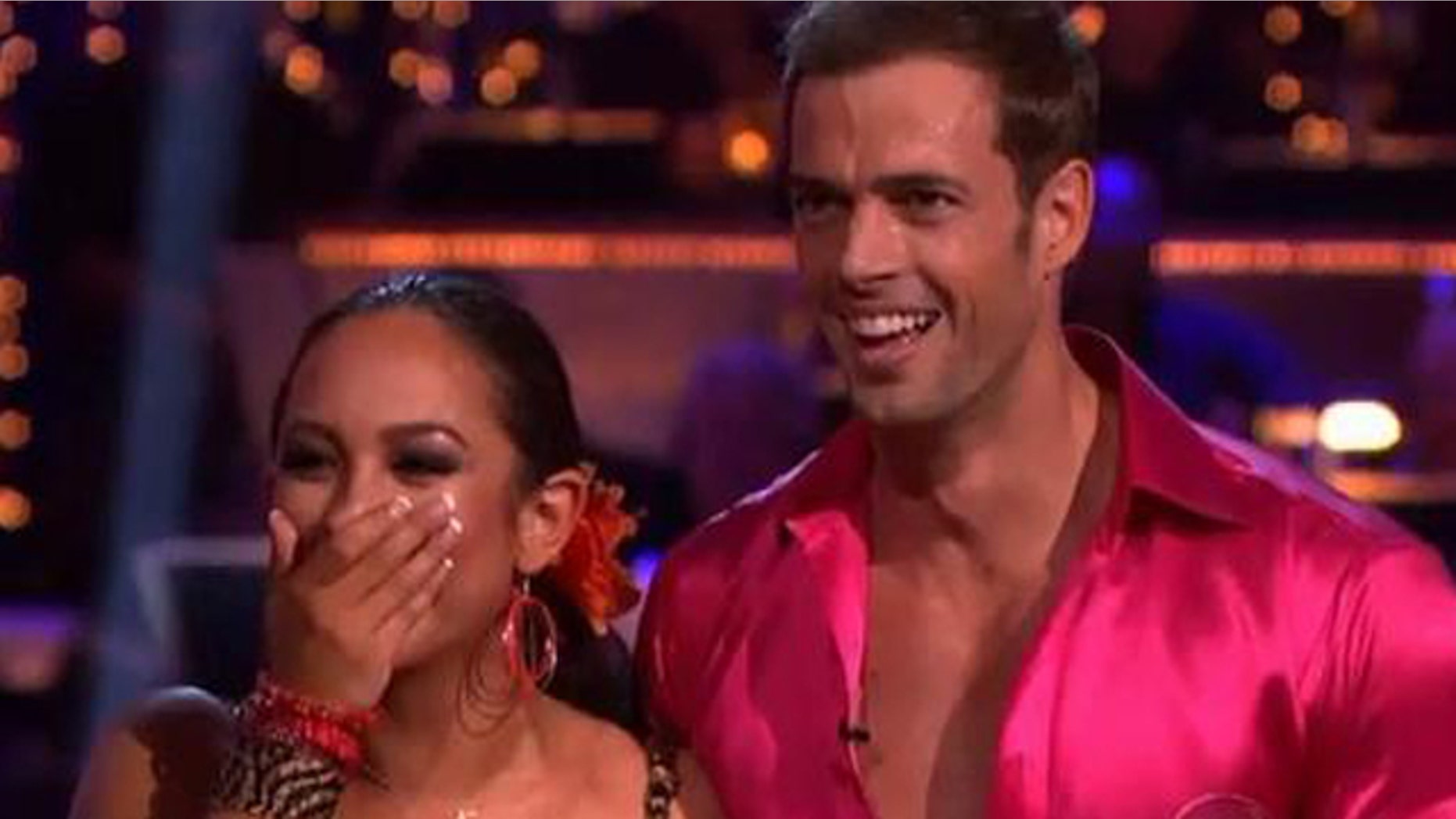 William Levy showed off both his ballroom and Latin dance skills, Monday night on "Dancing With the Stars," scoring a perfect score in one of the routines and having all the judges complement both his smooth moves and his toned physique.
Heating up the crowd with a steamy tango, Levy and his dance partner Cheryl Burke scored 28 (out of 30) points.
Judge Bruno Tonioli called the routine "powerful, firm, [and] convincing." The others, Carrie Ann Inaba and Len Goodman also has positive feedback.
"You dance so beautifully," said Inaba.
But, it was Levy's sexy samba that drove the audience into a frenzy.
"I'm going to die with bum envy," said Tonioli unable to stay in his seat.
"You lived up to every expectation," Inaba continued. "Amazing! Good job."
Tough judge Len Goodman only had nothing but good things to say about Levy's performance.
"I've never looked at a man's bum for so long in my life," said Goodman as the crowd broke into laughter. "The hunk with his junk in the trunk. The rhythm that you brought out was just fantastic."
Last week, Levy's foxtrot also landed him a perfect score with the judges as the Cuban actor received a 30 (out of 30) and skyrocketed to the top of the leader board.
Even Goodman, known as the Simon Cowell of DWTS, praised the telenovela hunk for what he and partner Cheryl Burke accomplished.
"I like it!" said Goodman excitedly.
Fellow judges Bruno Tonioli and Carrie Ann Inaba were thrilled to see Levy in his element.
"All I can say is meow, meow meow," Inaba said smiling. "That was like a super-hot sexy pink panther. Your moves are exquisite."
Tonioli agreed.
"Great character," he said.
Levy could not believe his eyes when all three judges gave him a perfect score.
"That was amazing!" said Levy. "Oh my God, I have to see that again!
You can reach Alexandra Gratereaux at: Alexandra.Gratereaux@foxnewslatino.com or via Twitter:@GalexLatino
Follow us on twitter.com/foxnewslatino
Like us at facebook.com/foxnewslatino