Will Justin Bieber's Evangelical Fan Base Forgive Him if Baby Daddy Claims Are True?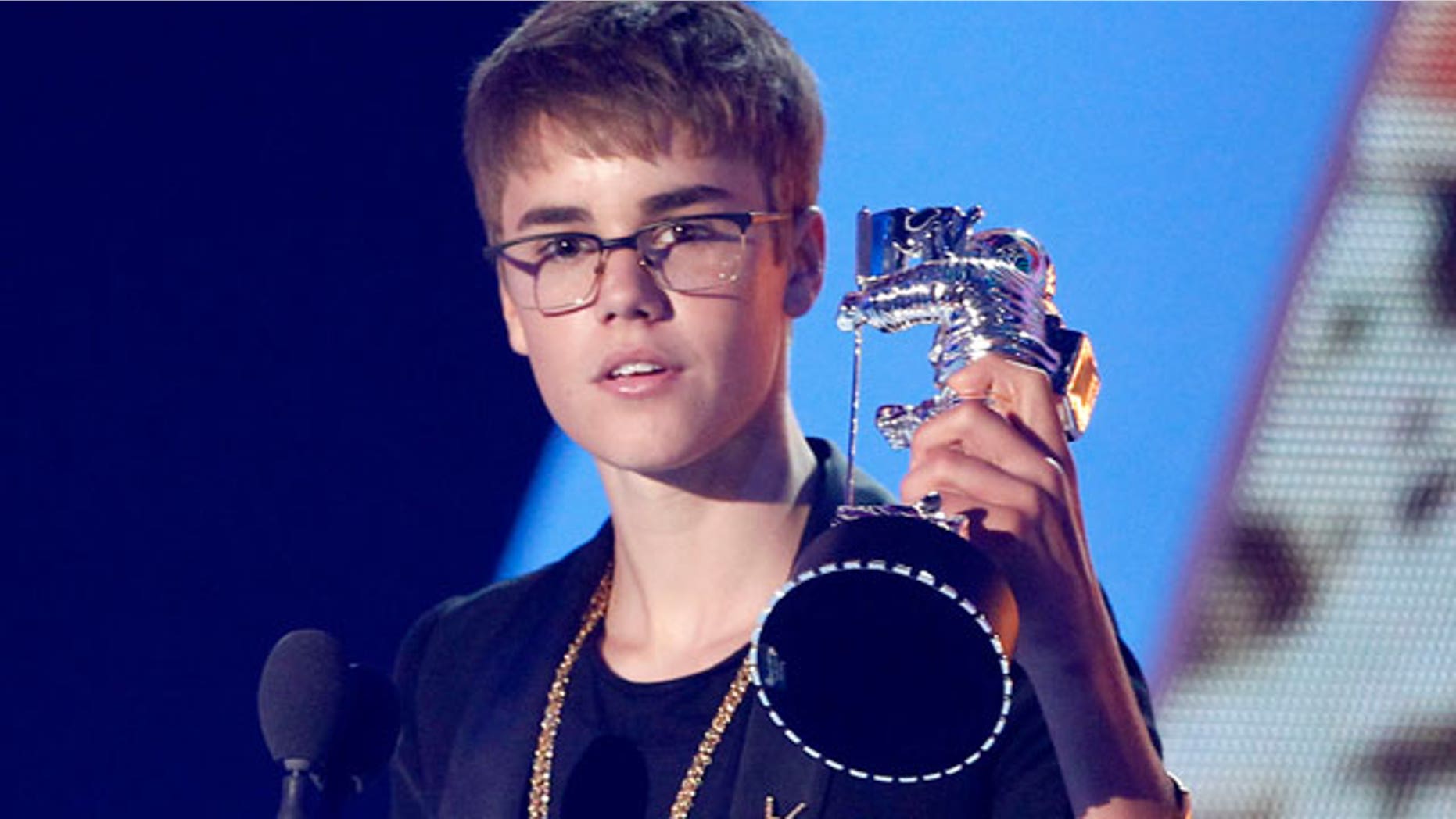 Justin Bieber has received a lot of support from American evangelicals. Not only does he consistently affirm his faith in Jesus Christ, his mom also shared her own Christian conversion on a Christian television show, and is a frequent tweeter of Bible verses. The singer himself was held up as a kind of icon for teenage Christians when Paramount Pictures screened his 3-D concert movie, "Justin Bieber: Never Say Never" for faith leaders and Christian groups ahead of its release earlier this year.
So will accusations by 20-year old Mariah Yeater that Bieber fathered her three-month old child in a sordid backstage hookup shake the faith of the army of Christian "Beliebers" who have so strenuously supported the 17-year-old teen idol?
"If the rumors end up being true, I do think it would initially alienate his Christian fan base," says Lilit Marcus, who writes about the intersection of pop culture and faith on the Faith Goes Pop blog at Patheos.com. "On a most basic level, these are people who don't believe in premarital sex."
Cathleen Falsani wrote a book about Justin Bieber's faith called "Belieber: Fame, Faith, and the Heart of Justin Bieber" that was meant to be a guide to his Christian fans about his religious views. While she sees the current situation as unfortunate, Falsani doesn't think that the singer necessarily has to be squeaky clean to continue to appeal to an evangelical fan base.
"Some people will look at this and say, if he is having sex before he is married, then he can't be a Christian. If that were true, we wouldn't have that many Christians out there," Falsani said. "I think any time you have a teen idol out there who is sweet and chaste, it is going to be unsettling when he comes into adulthood and is sexualized ,and that may bring some uncomfortable questions for parents. But you need to remember that not all evangelical Christians are judgmental. We can be loving and forgiving."
Falsani believes that keeping his fans loyal depends on how Bieber behaves in the wake of this scandal.
"If it isn't true, then it depends on how kind he is to this woman," Falsani told Fox411. "If it is true and he has screwed up then it depends how he deals with it."
Bieber has been accused of cherry picking which tenets of Christianity to integrate into his life. The singer told Rolling Stone magazine in a controversial February interview that he wasn't exactly holding out for marriage. "I think you should just wait..for the person you're in love with," he said.
But at the end of the day, as Falsani noted, the Christian fan base believes in forgiveness.
"Bottom line: You never know what a subgroup of fans is going to do or react. A lot of people thought Clay Aiken's religious fans would dump him when he came out of the closet - some did, but some didn't," Marcus said. "There's more to fandom than just one scandal or breaking news headline."
Star magazine broke the news that Yeater had filed a paternity suit claiming she and Bieber met backstage at a concert in Los Angeles last year, that he propositioned her and they had sex, after which she became pregnant with his baby. Yeater claims that she tried to contact the singer through his management but that no one would return her queries.
Bieber's legal team has called the allegations "malicious, defamatory and demonstrably false." Bieber tweeted on Wednesday: ""So I'm going to ignore the rumors…and focus on what is real. An opportunity to help by doing what i love. Judge me on the music!"