Whoopi Goldberg: Candace Cameron Bure really was ill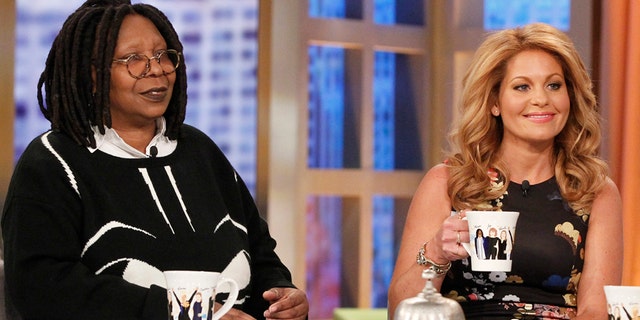 Whoopi Goldberg wants everyone to know Candace Cameron Bure walked off "The View" on Tuesday because she was sick.
"So you know yesterday we were having a big conversation and Candace got ill and it turned out she had the flu baby… We were sitting here and she literally lost color and we thought she was going to pass out."
The host added, "She's sick. It's just the flu."
Goldberg responded to those in the Twitterverse who thought Bure left the show because of a heated discussion.
During a chat about the lack of diversity among the Oscar nominees, Goldberg turned to Bure, who had laughed with host Joy Behar on the side, and said "Well, you know what, I talk about God, you've gotta talk about these damn movies."
Goldberg said viewers who assumed Bure left the set because of the dig were wrong.
"Dude, really?" Goldberg said. "This girl got the flu. It wouldn't matter what I said, what anybody said. If we hadn't gotten her home and resting, who knows?"
Guest host Sunny Hostin chimed in and reiterated Goldberg's point that Bure's departure wasn't due to any animosity: "It wasn't true," she said simply.
Later, during a conversation about Sarah Palin and Donald Trump, Goldberg had kind words for Bure.
"Candace, I wish you were here because I'd love to know what you think," she said.
Bure tweeted on Tuesday the flu was keeping her off camera.